On Wednesday 22nd March 2017, Qualsys Ltd welcomed our customers from W. E. Rawson, NHS, Sodexo, and many other businesses to our office for the EQMS Spring User Group.
The User Group is an opportunity for our customers to see what's new, share ideas and meet other users of the system.
If you couldn't make the Spring User Group or want to recap some of the key points from the day, we have put together a summary of each of the talks below.

Qualsys welcomed brands from across the globe to the EQMS User Group
---
"In my experience of using Document Manager in EQMS over the last 12 years, it is a very user-friendly system for the end user and I like the way EQMS is structured.
Qualsys provides an excellent support service with Rob Needham being our main point of contact. Rob is very approachable and helpful and listens to our requests and issues which helps a lot. We always get a response from the Support Team which is great."
Janice McMillan, Diageo
---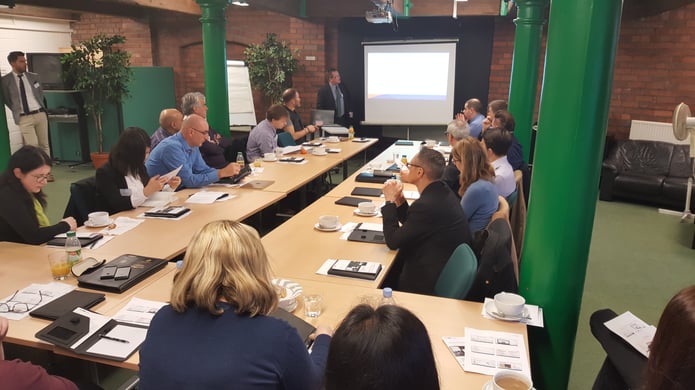 EQMS User Group was chaired by Robert Oakley
---
The State of the Quality Industry - Michael Ord
Michael Ord, New Business and Marketing Director at Qualsys, kicked off the event with the results from the Global Quality Survey.
The survey results highlighted three key challenges for quality leaders:
Authority to do the role
Data ownership
Leadership engagement
Michael has put all of the key findings into the Global Quality Trends Report.
This report can be downloaded here.
---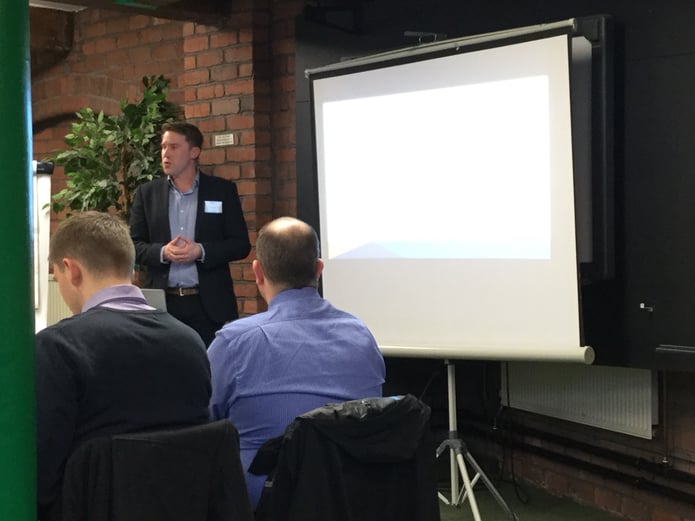 Chris Owen discussing the flexibility of EQMS Issue Manager and EQMS Audit and Inspection Manager
---
EQMS Insights - Chris Owen
Chris Owen, Services Director shared some of the ways EQMS Issue Manager and EQMS Audit and Inspection Manager can be configured to meet your internal business processes.
Chris has put together more information about EQMS here:
---
"EQMS is the best software currently available on the market. Qualsys support is second to none and very customer focused, I would highly recommend this product." - Lee Clack, W. E. Rawson Ltd
---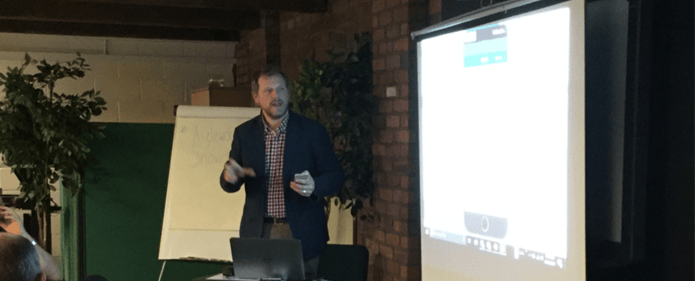 Rob Needham sharing the EQMS Roadmap
---
EQMS Roadmap - Rob Needham
For the EQMS Roadmap, Rob Needham, Technical Director at Qualsys Ltd, demonstrated:
Key enhancements

Issues Manager web services

New Issues Manager Mobile Application
---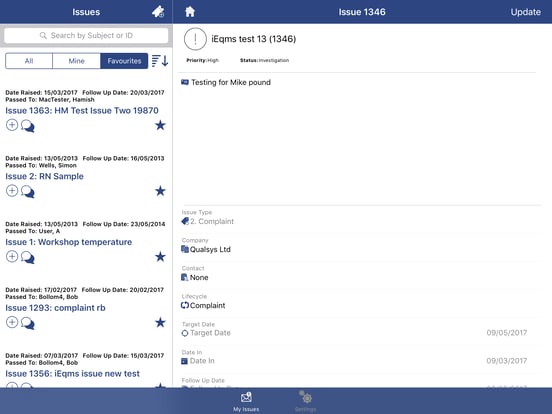 New Issue Manager iPad Application
---
EQMS Futures - Rob Needham
Rob Needham then shared upcoming projects, including:
EQMS version 7 Update
Mobile Technology
BI Reporting
EQMS Ideas Board.
---
"EQMS is an indispensable part of how we manage document control and accreditation at Leeds teaching Hospitals. The team at Qualsys are pushing the boundaries of what EQMS can deliver, and we are excited to see upcoming developments." - Bradley Dickinson, NHS Leeds Teaching Hospital
---
EQMS Equipment Manager - Rob Needham
"We've updated the EQMS Equipment Manager user experience and user interface so it is now a lot more intuitive," said Rob Needham, EQMS Technical Director.
The
updated version of EQMS Equipment Manager will be available in the coming months:
Upcoming: updated EQMS Equipment Manager

The new look for the asset register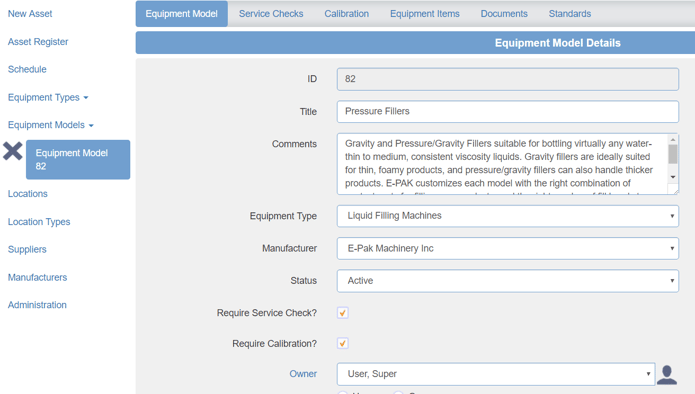 Easily search for Equipment Model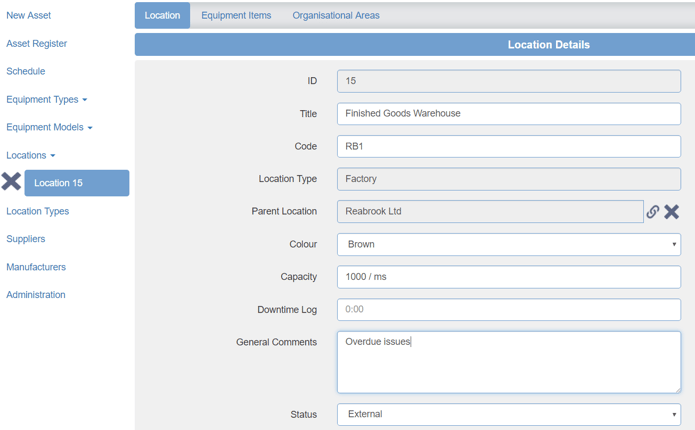 Search Equipment by location.
---
EQMS Account Management Services - Gemma Baldan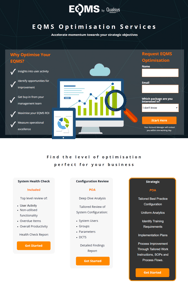 "Every customer is now entitled to a free annual health check to give a top level review of user activity, non-utilised functionality, overdue items and a report on overall activity," said Gemma Baldan, Key Account Manager at Qualsys Ltd.
Gemma continued:
"We have an exciting range of new account management services to help our customers understand, measure and maximise their EQMS return on investment."
Existing EQMS customers can learn more about the optimisation services here.
---
---
Redefining Quality: John Oakland and Richard Corderoy, Oakland Consulting
"Do you have variable control, are you gaining control or are you in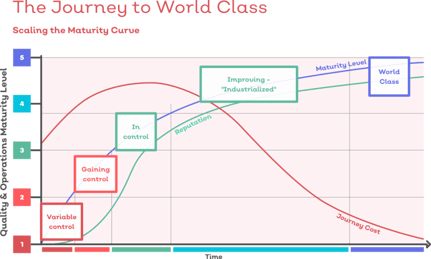 control?" asked John Oakland, Executive Chairman at Oakland Consulting and one of the world's top 10 gurus in quality & operational excellence, to the User Group delegates.
"Every time I ask this question, I get the same response - "gaining control"....
Quality professionals need to set a destination for world class performance."
The video from this presentation is coming soon.
In the meantime, download a whitepaper by Richard Corderoy and John Oakland here.
---
Break Out Sessions:
The group then split into three to discuss EQMS modules in more detail. This is an opportunity to share their use of the system, suggest system enhancements and help other EQMS customers with quality-related challenges.
If you would like more information about the feedback, or to provide more feedback, email
marketing@qualsys.co.uk
.
---
---
"Brilliant day! There was lots of useful information to be consumed. Qualsys should be applauded for the hard work and effort they are putting in to get their software right." - Liam Herridge, NHS Leeds Teaching Hospital.
---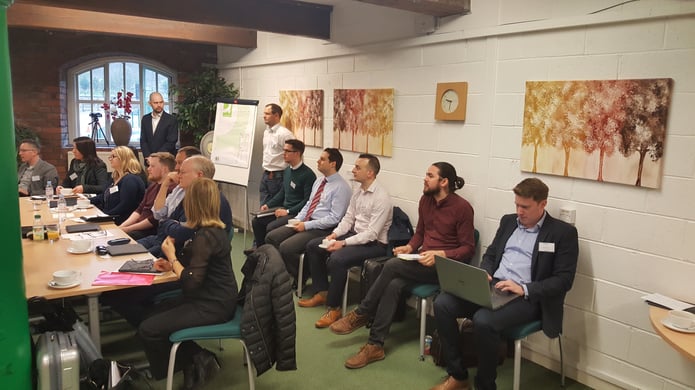 "A really interesting day and great to be able to hear the experiences of other EQMS users. Came back to the office inspired to push forward with Issue Manager. Thank you" - Chris Storey, University of Leeds.