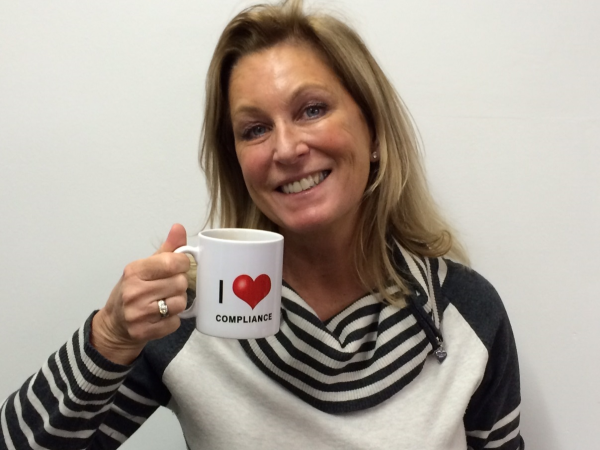 [Lynne Gregory, Qualsys Implementation Team]


Quality Management – it's not usually a subject that pulls on our heart strings.

But ask the pragmatists, the idealists and the perfectionists of this world and they'll tell you it's their systematic soul mate. Here at Qualsys we're a diligent and passionate bunch, so all in the spirit of Valentine's Day we thought we'd tell you five reasons why we love quality management.



1. It Tastes Great



Mike Pound, Managing Director
"Michael Ord, Qualsys' Business Development Manager, and I were recently visiting a customer in California. On a rest day we visited the Ronald Reagan Library, where we saw the Berlin Wall and countless historically priceless artefacts from his life and times. As we stepped out of AirForce One, the US presidential jet used by Jimmy Carter, Reagan and Bush Senior, we saw a familiar black sign in the café; one of the best known brands in the world, Guinness. Brewed by a long-standing EQMS customer, Diageo, Michael and I felt it would have been rude not to indulge in a pint of the good stuff.

"What's reassuring and miraculous is that a pint of Guinness is equally perfect wherever you are in the world.

With consistency and excellence across a supply chain and a manufacturing & distribution process spanning thousands of miles across millions of units – just saying this sentence is a feat in itself – you have to admire the quality management process when it delivers the goods with gusto. That's what puts the 'quality' in quality management."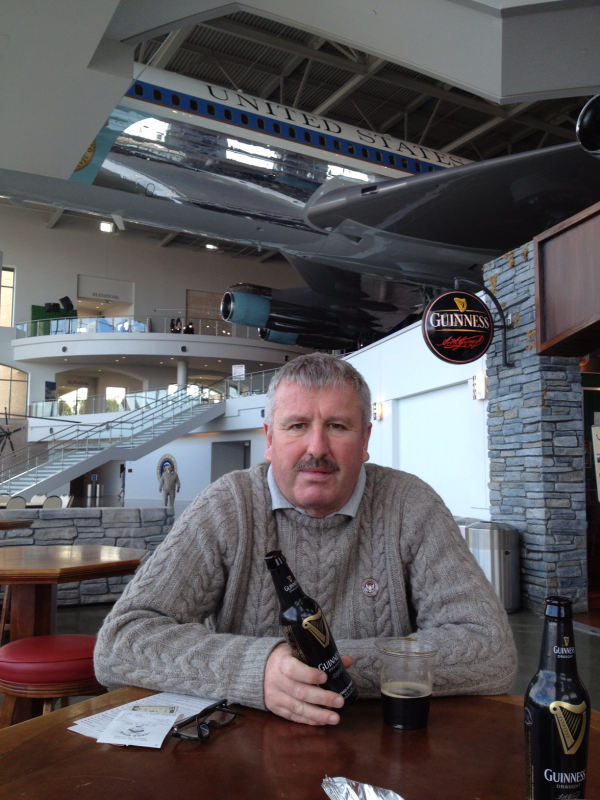 Mike sporting his finest Movember 'tache, enjoying a bottle of Guinness
2. It Makes You Feel Great



Peter Pond, Quality Manager
"Quality products don't grow on trees – well not without care, nurturing and attention. That's where quality management comes in. I love overseeing tasks and activities at Qualsys in order to deliver the desired level of excellence we pride ourselves on. Of course, the ultimate satisfaction comes from delivering quality goods to happy customers!"





3. It Makes Our Lives Easier



Michael Ord, Business Development Manager
"Quality management to me represents evolution, the human pursuit of improvement that separates us from apes. It's why our cars are faster, safer and more economical – because of the constant improvement demanded by standards, customer demands and competition.
"As a Business Development Manager at Qualsys, part of my role is to look after EQMS customers in Engineering, Manufacturing and Healthcare sectors.

The quality management and compliance teams that we support are directly responsible for me arriving to work on time in a car that doesn't break down (touch wood), for the speed of the laptop that I write this on and the fine scotch I enjoy on a Friday evening after work. Technology and communication improvements are accelerating the pace of change. Quality management helps bring control to what could potentially be chaos!"




4. It Makes Processess Faster



Ashley Richardson, Mobile Developer
"From the moment I joined Qualsys I was able to hit the ground running. In our quest for quality, I was able to develop iEQMS Auditor, an app enabling business to conduct audits on their iPad which can optimise audit management by 40 percent. As my app enables someone to conduct an audit from wherever in the world and then send it back to the system, I love the fact that I've been able to be a key part in saving huge companies such as Diageo both time and money, rather than having to scythe through bulky paperwork.

It's also hugely satisfying knowing companies like Carillion and Sodexo also use my app. What's not to love about that!"



5. It Boosts Morale



Robert Oakley, Commercial Director
"Quality management is great for employee morale. There's nothing more frustrating for staff to raise issues within their company, only for them to be swept under the carpet time and time again. A solid quality management system like EQMS enables you to address issues by identifying problems, allocating preventive and corrective action responsibilities and tracking these through to completion.
"At Qualsys, quality management helps us to provide a great service to our customers, but it equally serves to empower our workforce and keep people happy. I'm privileged to walk into a company every morning and be greeted by cheerful faces – and even the odd out-of-tune whistle – and that's largely thanks to our quality management system ensuring everyone is involved in the continuous improvement of our business processes."



Qualsys' Valentines Day Gift...
If you love quality management and are just as interested in the ISO 9001:2015 revision as we are, then download our Free Comprehensive ISO 9001:2015 Toolkit, detailing all the upcoming changes.