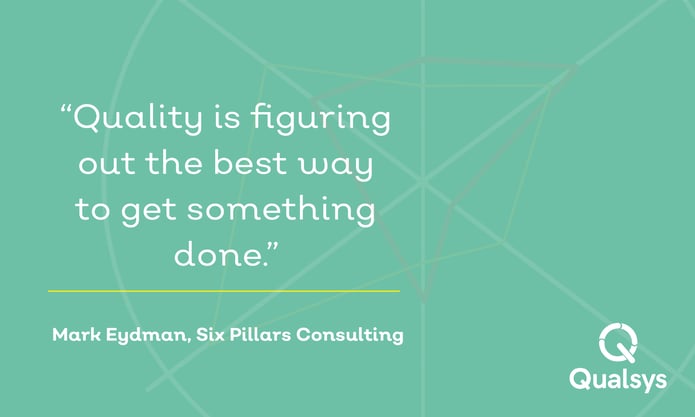 One of the most in-demand quality skills is leadership. There is a dearth of quality professionals who are able to integrate quality metrics into a business strategy, and then inspire others to actually make the necessary changes to drive success.
We recently caught up with Mark Eydman, Founder and Managing Director of Six Pillars Consulting. Mark has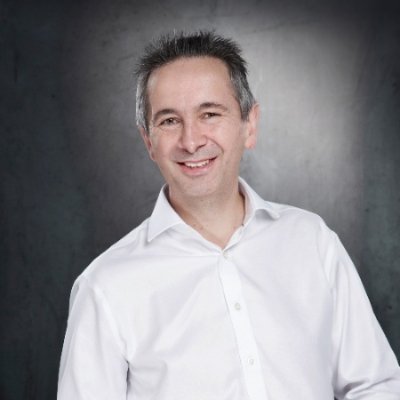 had a hugely successful career in quality, rising to Global VP of Quality (Americas and EMEA) at Schneider Electric before establishing his own quality consultancy in 2015.
"My dream is for the Quality Review meeting to be the most exciting business event of the year," said Mark. "Instead, reviews tend to be bolted on at the end of a general meeting when time allows. Rather than defining the agenda, quality is at the bottom of the list. The review involves a generic slide deck which no one remembers. The executives probably aren't listening as they are all tapping away on their phones or laptops. No one knows what the review was about, let alone what they have to do or why. This can and must change!"
Mark says the reason employees aren't engaged is because quality isn't selling the function. "The quality function can easily become inward looking and obsessed with "standards". Don't get me wrong, standards such as ISO 9001:2015 are incredibly important. They provide essential guidance and a framework for your management systems. But when you are talking to everyone else in the business, they don't care about what the clauses say. They want to know why it matters to them. You need to be asking youself, what makes them tick and how can I help?"
"Quality has the potential to be the most interesting business function. We need to be talking about vision, business strategy, customer loyalty, effectiveness and consistency. Quality needs to engaging with the bigger picture!"
Storytelling to create purpose
"One example I have used to engage managers and leadership with quality is by talking about the process of getting chips from a chippy. Demonstrating the proces, they soon realise it takes much more than simply frying a potato. You have to source the right sort of potato. You have to make sure the equipment is safe. The potatoes need to be peeled and cut to the right size. There needs to be the right amount of oil for the fryer. Employees need to know how to make the chips. All these processes require quality. Every process needs to work effectively in order to make the chips."
Mark said that at the end of the meeting, he gave everyone plastic potatoes and plastic chips, many of which (10 years on) still sit on their desks."
Mark said that at the end of the meeting, he gave everyone in that meeting plastic potatoes and plastic chips, which to this day (10 years on) still sits on their desks.
Struggling to give quality a voice?
From working with large global organisations and smaller companies as a non-executive director, Mark has many proven strategies for getting quality heard.
Mark has an extensive training profile, including 6 Sigma and Net Promoter System Certification. His career has been founded on successful management roles within Building Automation in Sales, Operations and Service over a 20 year period providing practical experience now used when working with teams of all types at all business levels.
His recent senior leadership roles in Quality & Customer Loyalty supported the delivery of outstanding Customer Experiences within complex, international networks and matrix management environments.
Mark does not consider Customer Loyalty in isolation or as an "end" in its own right. Instead, he works holistically also taking account of Employee Engagement and Operational Effectiveness in equal measure. Typically, if measures to reduce cost and contractual risk can be aligned with a positive work environment and outstanding experiences for Customers, sustainable and profitable growth will be secured.
Mark has enjoyed significant success in transforming Customer Loyalty, restoring damaged Customer relationships, driving Sales Effectiveness, managing cost/risk, implementing Quality Systems and directly achieving business unit growth.
Through Six Pillars Consulting, Mark now works with a variety of businesses and contributes actively to learning and debate in topics including Quality, Customer Loyalty, Employee Engagement and Strategy.
Mark is available to answer your questions, advise you and help you get your message across.
Contact Mark
Telephone: +44 (0) 7548 917722

Email: markeydman@sixpillarsconsulting.com
Website: www.sixpillarsconsulting.com
LinkedIn: https://www.linkedin.com/in/markeydman/