How Do You Compare? Global Quality Survey Reveals 57% Quality Professionals Overworked
The Global Quality Survey 2017, conducted every year by Qualsys to test the pulse of the quality industry, has this year proven that Quality Managers are under increasing pressure in their roles.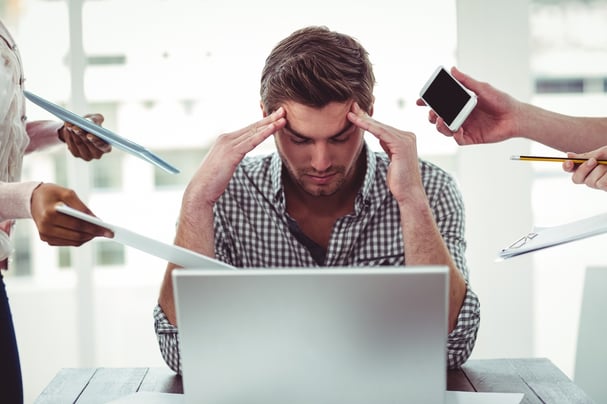 In fact, 57% of respondents said they were either 'slightly overworked' or 'extremely overworked' in their role. Pressures on quality professionals are increasing as organisations feel the urgency to transition to ISO 9001:2015 or other ISO Standards. While this is a decrease on the 65% reporting as overworked in the 2016 survey, there are still many pressures facing quality professionals, including their challenges in future Standards certification.
Business Growing? You need quality more than ever
The importance of the quality team in times of business growth is underestimated according to survey results. While 38% of respondents saw an increase in business growth in the last year, only 16% saw that reflected in the growth of the quality team. The survey also found that 68% had no promotion in the last 12 months, despite almost 37% being in their quality role for at least five years.
How are quality professionals getting promoted?
Of those who had been promoted, 41% had implemented an electronic quality management system in the last two years. These results reflected the reported influence of workload and pressure, with those who have an EQMS system in place far less likely to feel overworked, as 36% using software tools reported they are not overworked in their role.
Reduce reporting time with technology
Reporting is a big time drain for quality professionals, with 53% of respondents spending four or more days a month on creating reports – and 12% of these spent more than 10 days per month on reporting. Interestingly, those with a higher workload did not have QMS tools in place, as 57% with EQMS software spend less than 4 days per month on reporting.
Respondents cited increased workload related to the transition or first certification for ISO 9001:2015 as a key factor, alongside changing the culture of quality management within their organisation. The survey revealed that 82% of respondents agreed that organisations will have to manage multiple Standards in the next five years, suggesting the workload will only increase for many.
What You Should Do Now
Download the full report of the Global Quality Survey 2017 here for more details on the changes and influences on the quality industry this year.