Thoughout 2016, we will be hosting webinars to equip you with the knowledge, systems and tools you need to transform and optimise quality and compliance management in your organisation.
Joined by a range of expert guest speakers, will be discussing issues, case studies, best practices and offering advice on building robust, flexible and scaleable compliance and quality management systems.
Sign up to the webinar mailing list to be the the first to receive event invitations, information about guest speakers and access to further information about any of our complimentary webinars.
February:
ISO 9001 & Optimising Sustainable Supplier Management Processes

If you're interested in learning more about supplier management best practices in line with ISO 9001:2015, recommendations for a sustainable supplier management system and to unlock value from your suppliers in 2016, join Robert Oakley and Mike Bendall to discuss topics such as pro-active supplier management, driving continuous supplier quality improvements and eliminating supplier issues.
For whom? Quality Managers, Managers, Procurement Professionals.
Why Attend? Understand how the changes to ISO 9001:2015 impact supplier management, best practices and some forms for evaluating suppliers after the webinar.
Where? Online Only
May 17th:
EQMS Development Forum and EQMS 6.7 Showcase

Customers and prospects are invited to join us to view the latest version of the software and share feedback on the updated EQMS platform.
This exciting two day event will give our users and prospective customers an opportunity to share their quality and compliance challenges and tell us what they want from EQMS.
For Whom? Customers and prospective customers.
Why Attend? Shape the future of your EQMS platform
Where? Sheffield
Sign up for more information about this event
June:
ISO 45001 & Managing Equipment for Asset Care and Safety
Every minute your equipment is not 100% effective, costs your business time, money and your reputation. Faulty equipment also poses significant threats to the health and safety of your employees which can lead to significant financial losses.
Joined by equipment safety management consultants, this webinar will discuss issues with asset care and safety, meeting ISO and regulatory requirements and best practice techniques for deploying robust processes.
For Whom? Manufacturers.
Why Attend? Minimise equipment issues and boost bottom line growth.
Where? Online Webinar
Sign up for more information about this event
July:
GRC & The Internet of Things: Managing Compliance in a Social, Mobile and Remote Workplace
Compliance processes and systems need to be one step ahead of your workforce. Social, mobile and remote workforces require robust and agile management systems which enable innovation and prevent non-conformances.
In this webinar, we will discuss mobility in a compliance context. We will explore how technology can be used to increase efficiency and maintain control.
For Whom? Governance, Risk and Compliance Managers.
Why Attend? Lead the digital change to guarantee that quality and compliance is at the heart of the business.
Where? Sheffield
August:
Integrated Management Systems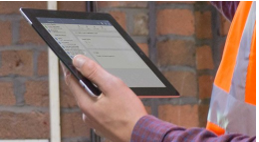 "The move toward a standardisation of all standards is an interesting one. A move from silo to integration. The organisation of the future has one single, all embracing Management System which covers the common standard requirements." - Peter Pond, Quality Manager at Qualsys
In this webinar, you will learn how to get the most out of your Quality Management System by combining parallel compliance efforts and associated processes in a single, unified and fully integrated Management System.
For Whom? Managers in all areas, Quality and Compliance Professionals.
Why Attend? Be recognised for uniting ISO management systems.
Where? Sheffield
September:
Building Robust Document Control Processes
Drowning in data? Lost documents? Information silos? You're not alone. 67% of companies struggle to find documentation.
This webinar will demonstrate the disastrous effects when document control procedures are not robust, the value which can be unlocked from building robust document control procedures and best practice document control procedures.
We will discuss how simple changes to your document control processes will integrate accessing, updating and managing documentation.
For Whom? People who manage documentation, IT Directors, Quality Managers.
Why Attend? Eliminate information silos for good.
Where? Online
---
How to Sign Up:
To be the first to know when you can sign up for each of these webinars, join the mailing list.