In December 2016 Qualsys were shortlisted for three categories at the Document Manager Awards, alongside a high calibre of candidates.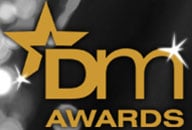 "We are honoured that our hard work and commitment to improving quality using technology innovations has been recognised alongside such a high standard of entrants," said Michael Ord, New Business and Marketing Director at Qualsys.
"It's great to have acknowledgement of the innovations we deliver to our customers. It's also a reflection of the dedication and positive relationships our customers have with Qualsys, as they are often the driving force behind our ongoing improvements with EQMS software. Their unique insights allow us to really get under the skin of the needs of quality managers across the world, and it's with their feedback and commitment to continued improvement that we can carry on creating new and innovative features for the software."
The awards Qualsys were shortlisted for included:
"We were proud to stand with some excellent examples of quality technology innovations, and would like to congratulate the winners in each category," Michael commented.
A key module considered in the Compliance Product Of The Year nomination was EQMS Document Manager, which has led a number of customers to acheiving full ISO 9001:2015 compliance. The module is designed to allow full document version control, restrict viewing permissions by individual or group for improved security, and improve business efficiency.
What you should do now
Learn why global blue chips and hundreds of SMEs across the UK choose EQMS Document Manager to deliver unshakeable control over their documentation by requesting a 30 minute free demonstration with one of our friendly experts or read our case studies and watch customer testimonial videos here.