Every week, food brands across the UK are forced to recall their products due to labelling errors. Whether it's providing incorrect use-by dates, making invalid claims about a product's shelf life, or overlooking allergens, food manufacturing processes are failing to protect brands and consumers.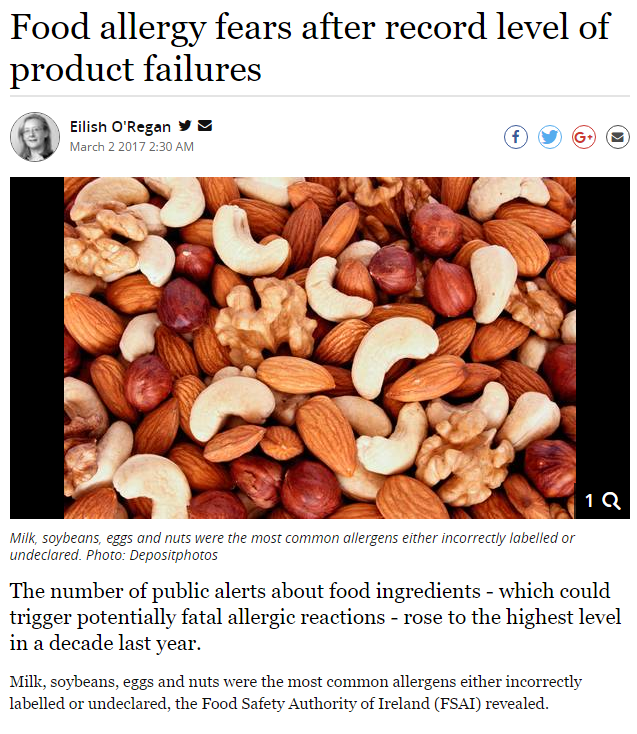 Why so many labelling issues?
Standards require more controls than ever before. The British Retail Consortium (BRC) Global Standard for Food Safety, which specifies what criteria food manufacturers must meet to obey the law and protect consumers, was last updated in January 2015 to provide a new section on product labelling.
Organisations must now review their labels whenever there are changes to the raw materials they use or the ingredients that go into making a product. If product labelling is the responsibility of the customer or a third party, the organisation must make sure they have the most accurate and up-to-date information.
Atheal Alwash, Account Manager at Qualsys Ltd, says problems with labelling are largely due to a lack of systems in place to control changes: "Many companies have very complex structures with incredibly complicated supply chains. So an external provider might change a process, for example, without there having been an appropriate risk assessment on the label."
Not only is labelling and documentation important for avoiding shutdowns in production, it can also prevent losses of man hours, expensive legal penalties, costly shipping and distribution, and damage to the brand's reputation. If your organisation labels anything, you must have robust document control.
Rapid developments in printing technology and more streamlined manufacturing processes also mean there is a smaller margin for error and less time to put things right.
How EQMS can help
EQMS can be configured to provide you with a fully integrated labelling and document control management system. It centralises all information, identifies and manages risk, assigns responsibility for reviewing documentation, controls processes across your organisation, and gives you unshakeable control over your documents.
With EQMS Document Manager, for example, you can distribute documents to employees at any location, and adjust your notifications settings to require those employees to acknowledge that they've read and understood the documentation.

EQMS Document Manager also automates the management of document lifecycles, keeping track of versions and ensuring the right information is available to the right people at the right time.

While it's impossible to completely eradicate human error, having an effective document management system is essential to maintaining control over your policies, procedures and other critical documents.