Qualsys recently attended the Association for Information and Image Management (AIIM) Trade Members conference in London to discuss Enterprise Content Management (ECM) in its broadest context and to share our visions about the future of AIIM in Europe.
Keen to play our part in defining the future of AIIM in Europe, Qualsys team members Emily Hill and Robert Oakley travelled from Sheffield to Shepherds Bush in London to share enterprise content management (ECM) industry insights and how AIIM can expand presence in Europe.
Dave Jones, AIIM's new VP of European Operations, facilitated the discussion of the future of AIIM in Europe by bringing together over 30 delegates from across the globe and five keyspeakers. The conference involved presentations from Deloitte, the former CMO of Kofax and Filenet, the founder of Sarum PR and the head of AIIM Market Intelligence, as well as a Q&A style session to gain delegates insights and ideas about building AIIM's presence in Europe.
Below, we have summarised the presentations of the speakers:
ECM: The View of the Corporate Consultant
Enterprise content management lead at Deloitte, Ed Dobson, opened the forum by tackling the issues experienced by the corporate consultant. Ed spends much of his time on the road, so shared his experience of the challenges of working collaboratively when out of the office.
Ed asserted that there is now greater demand for Enterprise Content Management (ECM), and there is also more required of these systems. Much of the demand is driven by the number of digital natives entering organisations who require ECM systems to look and feel like social media platforms.
Ed noted the key opportunities for advancing ECM:
Unlocking corporate knowledge - 70 - 80% of corporate information is locked up in emails and other documents such as word and excel.
Rise of the digital workplace - intelligent search is required by better taxonomy and classifications.
Information governance - 88% of organisations don't destry information, 73% can not find information, whilst there is a 40% growth in data every year.
Greater drive for efficiencies - doing things faster and more efficiently is essential.
Ed Dobson advised organisations that employee and customer retention relies on efficient systems which provide excellent user experience.
Go to Market Strategies for ECM 2015-2020
Martyn Christian is the founder of UNDRSTND, a strategic partner for vendors in the ECM, Information Management and solutions markets, and the former CMO of Kofax and director of Marketing Programmes at IBM.
The presentation opened by reviewing the changing face of Gartner's magic quadrant. He highlighted how many of the software leaders in the 90's have now disappeared. Martyn quoted John Mancini, in the big digital transformation interview, "Processes are broken, we are buried in information and this is killing our ability to satisfy our customers." Martyn forsees that the market strategies for ECM will involve social, local and more mobile (So, Lo, Mo) offerings, driven by mergers and acquisitions.
Throughout the presentation, Martyn recommended a number of useful resources for building knowledge to improve ECM offerings:
The Move from PR to Brand Journalism
Founder of Sarum PR, an agency specialising in working with technology clients, Carina Birt, discussed the importance of brand journalism.
Carina highlighted how initiatives such as World Paper Free Day, a campaign which aims to encourage organisations to pledge to automate and digitize paper-centric processes, are central to changing behaviour within organisations. By getting involved with campaigns such as World Paper Free Day, organisations can raise awareness of common ECM issues.
"We must move away from the traditional press release and whitepaper and move towards a more interactive, social approach to publishing content."
Carina recommended getting involved with World Paper Free Day and subscribing to The Document Collaborators.
2015 Industry Watch Highlights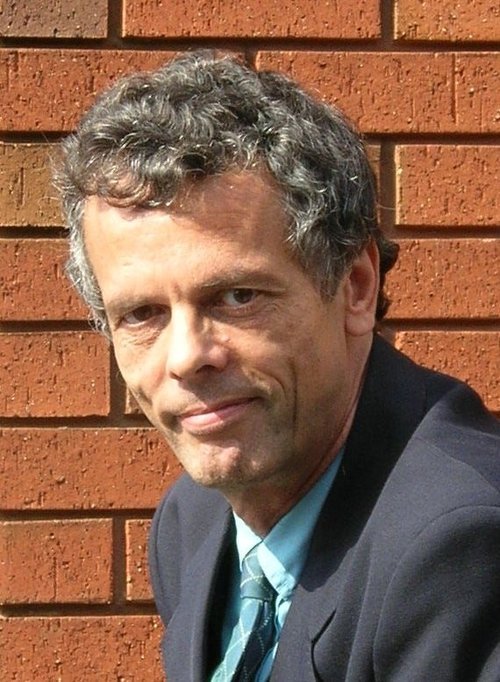 Doug Miles is the head of the AIIM Market Intelligence Division and 'The Doctor' of information management, due to his expert insight, ability to diagnose problems currently facing the industry.
Doug opened the talk by summarising what AIIM research had been completed over the past year - SharePoint, ECM Decision, Content analytics, Mobile and Cloud industry reports are live on the AIIM website.
He then went on to talk about the digital transformation over the past 40 years and noted the key changes in optimisation, collaboration, consolidation, mobilisation etc.
Doug challenged the "one-size fits all" perception towards information governance within organisations and instead recommended focusing on the systems benefits.
To view and download Dougs industry watch papers, please visit www.aiim.org.
The Future of AIIM:
Over the next few years, AIIM will be expanding throughout Europe. We believe this is an opportune time for information professionals and quality managers to join the AIIM community to benefit from research, training and networking resources.
To get involved with AIIM, sign up on their website here: www.aiim.org. If you are looking for more information on using EQMS as your ECM for GRC, please download our buyings toolkit for a range of useful and informative resources:
Image credits:
http://www.ziaconsulting.com/