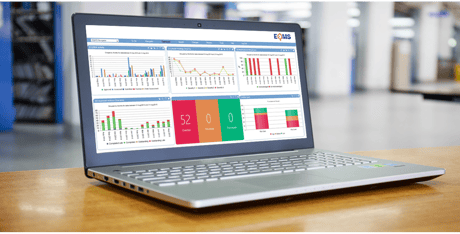 Effective governance, risk and compliance management are essential for organisations who want to stay ahead of regulatory bodies and deliver excellent customer value.
EQMS improves governance, risk and compliance management in a number of ways. By automating processes and eliminating information silos, EQMS provides a centralised system to control, manage and analyse business performance.
EQMS Datasheets provide you with detailed information about how EQMS can be used to improve governance, risk and compliance management processes.

The EQMS Datasheet Pack includes:


Document Manager
Audit & Inspection Manager and the iEQMS Auditor App
CAPA Manager
Issue Manager
Risk Manager
Training & Records Manager
Incident and Accident Manager
Sharepoint Connect
Supplier Manager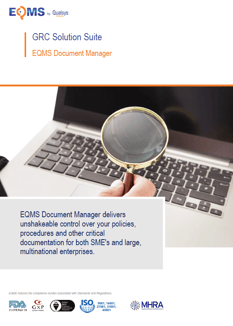 About Qualsys:
Qualsys' governance, risk and compliance management software, combined with our expertise in compliance and standard requirements, ensures that your organisation has the tools to deploy robust, agile and flexible processes and procedures.
Qualsys has been working with SME's and enterprises in a range of heavily regulated industries for over 20 years. The software ensures all members of the organisation understands their compliance requirements and role in managing risk.
More information about Qualsys is included in the EQMS datasheets.