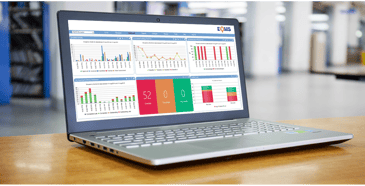 Ready for a more robust supplier management system?
Strong supplier relationships deliver significant competitive advantage for your business. But poor supplier management results in organisational chaos and contradictions - confusion within roles and departments, failure to effectively communicate, a lack of coordination, slow decision making, and a frustrating extra layer of complexity, stress and conflict for all of your stakeholders - including your customers.
Maintaining a repository of important supplier information is key for successful supplier management. Many businesses are using system such as EQMS Supplier Manager to get complete control over supplier assessments, to track performance and re-evaluate their performance.
Request a 30 minute demonstration of EQMS Supplier Manager by filling out the form to the right >>>
Why EQMS Supplier Manager?
Employees always access a list of approved suppliers.

User-friendly interface and f

ree end-users.

Advanced workflow and audit trail features.

Ensure critical information is available to employees when and where they need it.

Reduce the risk of using poorly performing or non-compliant suppliers.

Integrates with other EQMS modules, so you can associate issues, audit findings and documents with the supplier.

Underpins compliance to Standards such as ISO 9001:2015 to enable efficient and effective continuous monitoring of supplier performance.
About Qualsys:
Qualsys has provided Governance, Compliance and Risk Management software to improve supply chain sustainability for over 20 years. With a strong portfolio of EQMS solutions, Qualsys offers a mature software solutions with exceptional funtionality, is highly configurable and robust to support even the most complex compliance requirements.
For more information about Qualsys and references, please fill out the form to the right and one of the team will call you to provide you with the information you require.