Want to contribute to this article?
The foreseeable future looks set to be a difficult and disruptive time for businesses.
Qualsys Compliance Director Kate Armitage has put together 10 resources you and your organisation might find useful for weathering the coronavirus storm.
1. Coronavirus business statement
Your staff, customers and partners will appreciate clear, simple messages from your business leaders about how your organisation is acting and reacting to the latest coronavirus developments.
Consider putting together a coronavirus statement detailing any changes (or not) to your working practices, travel arrangements, and office health and hygiene procedures.
Here's our statement as an example
Share your statement by email with the relevant people or upload it into your document management system for staff to access, and consider adding it to your website as a public declaration of your business plans.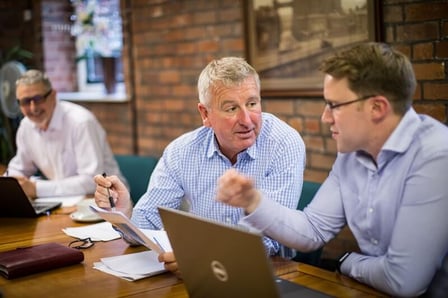 2. Government action plan
Keeping abreast of the latest guidelines, plans and mandates from the government is crucial for informing your own business practices.
The government's policy plan for the COVID-19 outbreak can be accessed here.
3. Key tips for effective contingency planning
There are plenty of resources on the Qualsys blog to help you build an effective contingency and risk assessment framework, if your business hasn't already got one.
Kate recommends homing in on a few key areas for the immediate coronavirus crisis:
Workforce continuity, including flexible working arrangements and a clear procedure if staff feel unwell

Contractual and financial risk, including any potential disruption to your ability to meet contractual obligations

Insurance arrangements

Operational logistics
4. Business continuity resources
Need help with your contingency and continuity planning?Try our ISO 22301 business impact analysis planning template.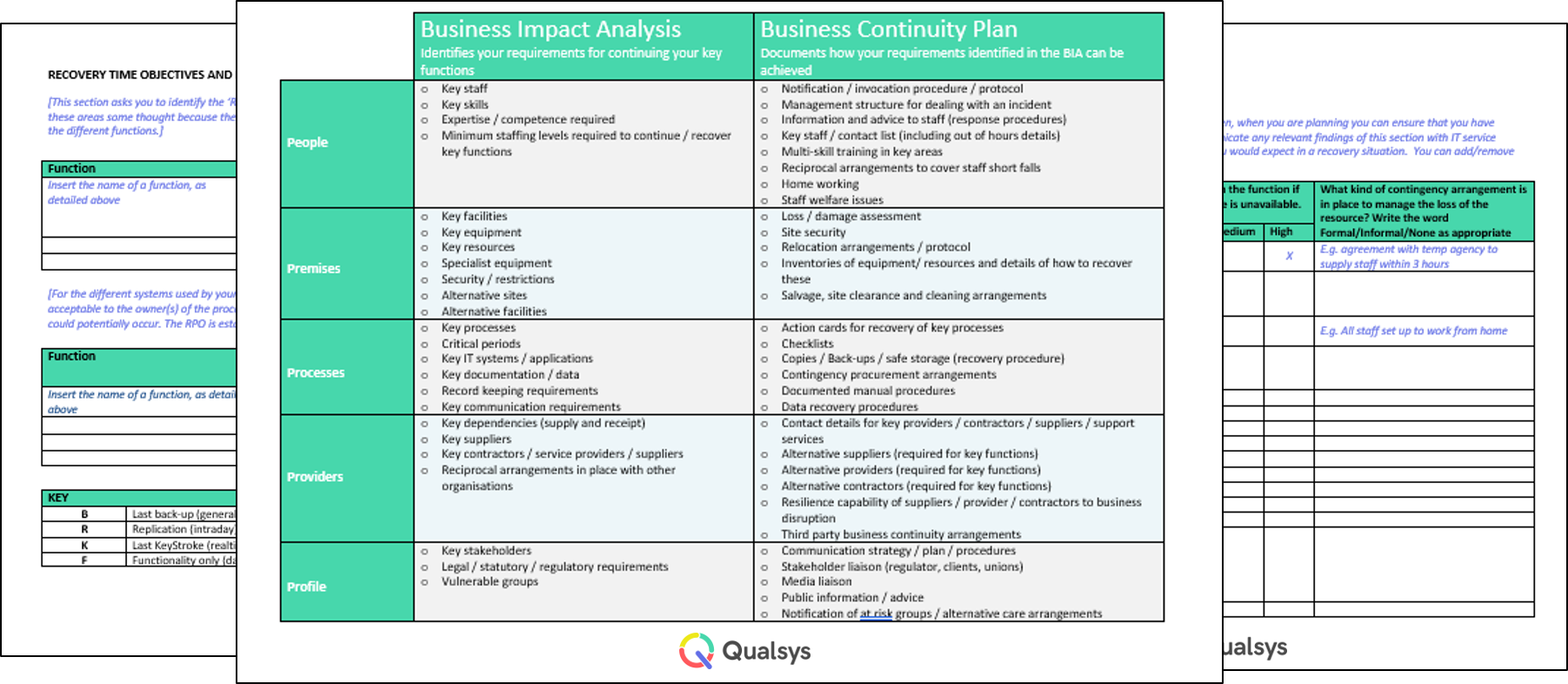 5. WHO coronavirus dashboard
Access the World Health Organisation's coronavirus dashboard here to:
View the latest national developments and press releases

Track ongoing case frequency by country

Access guidance articles and help videos
6. Guidance for employers
View government best practice guidance for businesses and learn what you should do if:
Your staff are going to or returning from high-risk areas

A member of staff becomes infected

Your workspace contains or has contained someone believed to be infected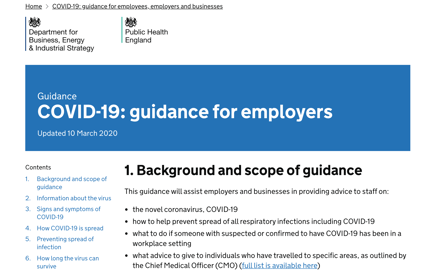 7. Brush up on your scenario analysis skills
It's important for business leaders to think quickly and adapt during times of disruption or upheaval.
Scenario analysis is a key skill - try MindTools' 6-minute article to brush up on yours.
Or try Jonathan Maack's chapter on scenario analysis here.
8. NHS advice
It's also crucial you look after yourself and know what to do if you feel you might be infected.
Read the NHS article on coronavirus for tips, dos and don'ts, and a direct link to the 111 online coronavirus service.
9. Remote working tools
You might be reading this from home. Modern remote working tools can keep your teams aligned and productive out of the office.
Qualsys use and recommend the following tools for remote working among staff and with customers:
10. Stay as happy as you can
With rising death tolls, cancelled holidays and severe day-to-day disruption, it's likely you're feeling more stressed, anxious or unhappy than usual.
The health and safety of you and your colleagues is crucial - and that includes mental wellbeing.
Read Wired's 'How to stop a coronavirus anxiety spiral' for tips and advice on keeping your chin up.