Want to contribute to this article?
Over a decade ago, Diageo, the multinational alcoholic beverages company behind brands such as Smirnoff, Baileys and Johnnie Walker, recognised an opportunity to consolidate all compliance documents and audits into one user-friendly management system.
Diageo selected Qualsys's EQMS software solution as their primary system for quality and compliance management. But in an organisation with over 30,000 employees, 200 sites and operations in over 30 countries, implementing EQMS was not without challenges.
We asked Diageo to share some of their advice for other organisations implementing EQMS. Here are the top ten tips: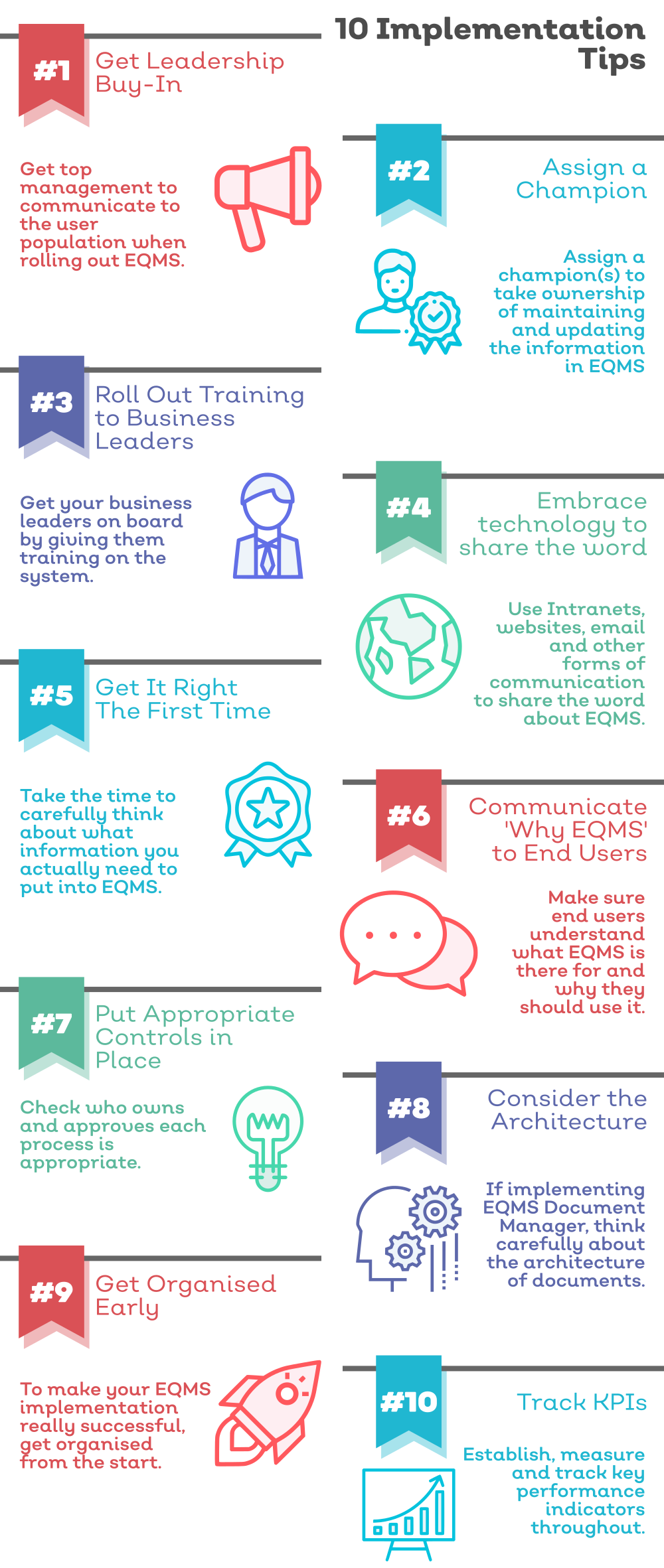 Other resources
Read how Diageo's BMS Coordinator Janice McMillan uses EQMS to manage thousands of documents daily by reading her case study blog post.
Or more implementation support and information in our 100 Day Playbook: