Want to contribute to this article?
ISO 22000:2018 spells out the core requirements for an effective food safety management system (FSMS), for any business involved either directly or indirectly in the food chain.
As with all ISO benchmarks, understanding and applying the ISO 22000 standard shouldn't simply be a hoop for the quality department to jump through or a certificate for the wall; proper application saves food and drink companies money and time, reduces adulteration and recall risks, and cements good practice business-wide.
The Qualsys team offer their four tips for harnessing ISO 22000 as the backbone of unshakeable food safety and quality.
1. Start with prerequisite programs
The environment in which your company manufactures and handles food is the primary risk factor in your FSMS. Prerequisite programs (PRPs) force your business to consider how your environment impacts food safety, and what steps might be needed to mitigate risk.

This might be things like your factory's air and water supply, how you dispose of waste, and how you control pests. ISO 22000 doesn't give any specific steer on how to audit your environment as part of a PRP, it simply requires that you do so appropriately.

I recommend starting by getting a comprehensive list of environmental factors together, then auditing each individually. Hygiene, warehousing, and so on, so nothing is missed. Use this as the benchmark for future audits, so you have a repeatable process for maintaining a clean and sanitary environment.
- Kate Armitage, Head of Quality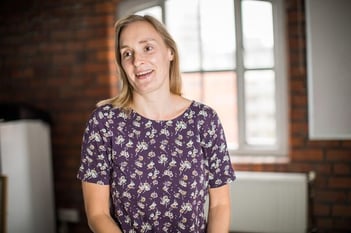 2. Understand where HACCP helps - and where it doesn't
The Hazard Analysis & Critical Control Point system (HACCP) was developed in the 1960s to provide defect-free food to NASA astronauts. Since then, it's been successfully applied to the food industry generally as a tool to identify and manage food hazards.

HACCP does feed into ISO 22000: the process of identifying hazards and Critical Control Points, then applying corrective and preventative actions, remains absolutely crucial for food companies and will help with a 22000-compliant FSMS.

But there are some key differences between HACCP and 22000 requirements:

HACCP makes no mention of specific allergen control; 22000 specifies it as a required PRP.
HACCP's full emphasis is on hazard control, whereas 22000 emphasises continuous improvement of processes and procedures as well.
And risk management in 22000 isn't limited to HACCP principles alone - there are also business and resource planning and management objective considerations that should feed into a 22000 risk register.

So my recommendation is: use HACCP as a tool to support your 22000 compliance, but also understand what else you need to do for a complete food safety management system.
- Robert Oakley, Commercial Director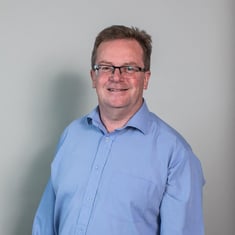 3. Farm-to-fork communication
Draw up some communication procedures to ensure you're in touch with key people up and down your supply chain: suppliers and customers.

The 2013 horsemeat scandal was caused by a complex network of food crime and mislabelling, which went undetected all the way to the consumer plate. How do food businesses ensure they don't get mixed up in another scandal like that?

Keeping lines of communication open when you change or onboard suppliers, transparent info-sharing and consistent traceability are all key components of ISO 22000 - use this as an opportunity to strengthen your food safety management system by giving yourself a full picture of your supply chain.

I recently implemented our supplier management software module to help a Qualsys food customer do just that, and I would recommend that every food business considers how they can guarantee good supplier communication.
- Mark Brook, Senior Service Implementation Manager
4. Share with everyone
Internal communication is just as important as supply chain communication. ISO 22000 prescribes a Food Safety Policy, composed and supported by senior management, that highlights your business's commitment to food safety and how you'll hit your food safety goals. And as with any quality management system, you'll need properly documented ISO 22000 processes, policies and forms.

Use this opportunity to set up a central document storage point so everyone in your business can access and understand the requirements of your FSMS and how they can contribute. Consider monthly info- and idea-sharing meetings, to get insights from various levels of the business for continuous improvement.
- Alex Swan, Senior Business Development Manager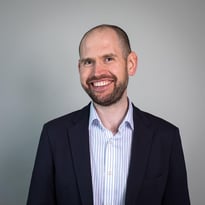 More resources
Access our 8 essential food safety resources here.
See how Sodexo use our cleaning audit software to support their prerequisite programs by reading the case study blog post.
Or download our HACCP toolkit here.