Want to contribute to this article?
What exactly is the 'health' in 'health and safety' that employers should be looking to safeguard?
Historically, businesses have focused purely on protecting staff from physical harm.
But both ISO 45001 and the Workplace Wellbeing Charter encourage a broader picture of health encompassing mental as well as bodily wellbeing.
Diane Cartledge, Business Standards Manager at explosive provider EPC Groupe, joined our ISO 45001 event in September to share how EPC protects its employees with a holistic 'body and mind' approach.
Here are 5 wellbeing ideas for you to apply to your organisation's health and safety management system.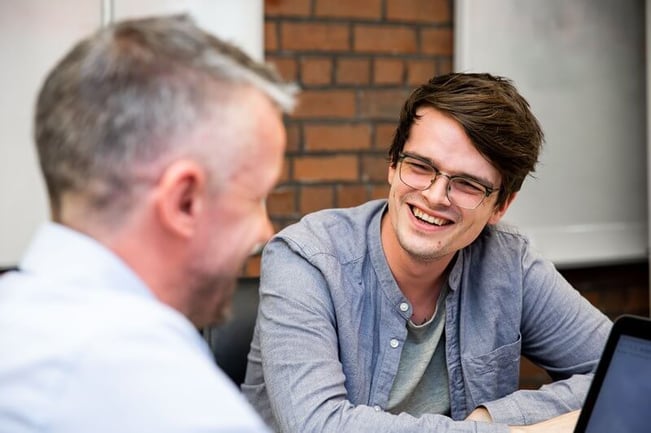 1. Country walks
EPC took the opportunity to combine their ISO standards in a unique way, integrating their ISO 14001 environmental management system with their ISO 45001 health and safety management system.
EPC sites are cushioned from the outside world with protected wildlife zones and Sites of Special Scientific Interest (SSSI). One cetane improver manufacturing site is located next to a seal colony. Wildlife-loving EPC employees are encouraged to take their lunch breaks outside to relax with the local fauna and flora, before returning to work refreshed, exercised and happier.
This kind of wildlife exposure isn't possible for all businesses, particularly those in urbanised areas.
But making sure staff know about local parks, walking paths and green areas - and how to get to them from the office - can have a positive impact on staff morale and wellbeing and prevent an afternoon slump in productivity.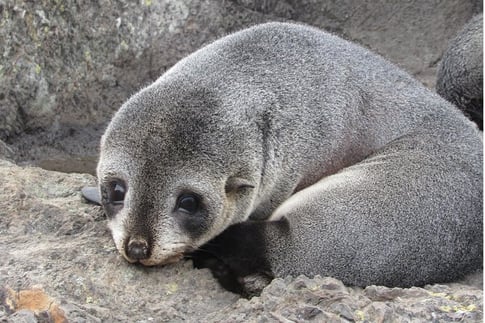 2. Bee happy
As any pet owner knows, animals are proven to reduce stress and benefit mental health.
EPC Groupe allowed employees to take an active role in the company's ISO 14001 policy by suggesting ideas and initiatives for the company to implement.
Our company beehives were a staff idea. Someone asked, "can we have them?"

"Yes you can."

We started with 3 hives, now we have 5.
- Diane Cartledge, Business Standards Manager, EPC-UK
Allowing staff to contribute to any company policy is a great way to boost general employee engagement and support.
Environmental policy is no different. Letting staff raise ideas for supporting animals, sponsoring charities or even - if your situation allows - taking an even more active role like EPC will increase staff happiness and work satisfaction.
3. Commit to be fit
EPC-UK's 'Commit to be Fit' programme launched in 2017.
The programme encourages EPC staff to be more physically active by giving them Garmin wrist-worn exercise trackers.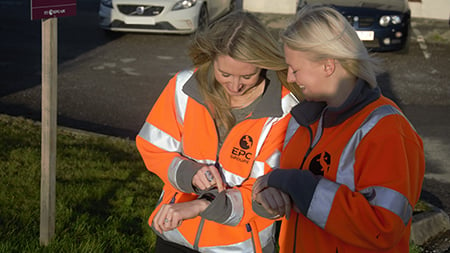 Staff are also given commitment cards for them to pinpoint 3 health objectives and start working towards them.
Objectives include an hour of cycling each week, to walk to work, to cut smoking, or to lose a certain amount of weight.
By tracking the physical exertion of staff, EPC can also ensure they have the correct nutrition to support them throughout the day.
And along with encouraging physical exercise, the Garmin trackers monitor sleep patterns and behaviour, allowing EPC's road-based commercial drivers to monitor their long-term sleep quality and take steps to prevent exhaustion and potential accident risk.
Ensuring staff are getting enough food, rest and exercise inside and outside work is crucial for general wellbeing - so consider how you can support your staff in these areas.
4. First Aid Champions
Every business should have a first-aid-trained representative ready to act in the event of a broken leg or cut hand.
But EPC went the extra mile to support its staff, particularly its remote drilling and blasting teams - who often work in isolation for much of the day.
Senior managers are trained as Mental Health First Aid Champions, able to spot signs of stress and mental illness and reach out in confidence.
EPC also operates a confidential hotline for struggling employees to ask for help.
Particularly for large, multi-site organisations, keeping tabs on unhappiness in the workplace can be tricky.
Cascading awareness and mental health training throughout your organisation is a key way of making sure nobody is struggling in silence.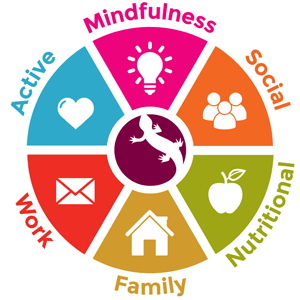 5. Open doors
Businesses migrating from OHSAS 18001 to ISO 45001 will find that one of the biggest changes to make to their HSMS is securing leadership and management commitment.
Pinning responsibility on a single health and safety representative is no longer an option - and mental wellbeing is no different.
Giving employees the ability to speak to senior management about their concerns with a transparent 'open door' policy is just as crucial as keeping them in the loop about the support available to them with widespread comms and centrally accessible policies.
We try to be approachable. If I ever hear a manager or supervisor is not approachable in the business, it means they haven't bought in.
- Ben Williams, Managing Director, EPC-UK
Making discussions about mental wellbeing an open and accessible part of company culture is the first step to tackling any problems at the root.
Next steps
Watch Diane's complete ISO 45001 presentation here.
Read our 10 tips to promote workforce participation in health and safety here.
And take the next steps on your health and safety journey with our ISO 45001 toolkit: