Want to contribute to this article?
From adulteration risks and OTIF deliveries to hygiene and HACCPs, there's never been more for the food safety professional to juggle. The industry is the most complex its ever been - so keeping on top of news, standards and developments is critical.
We've put together 8 essential food safety resources to help you do just that.
1) European Commission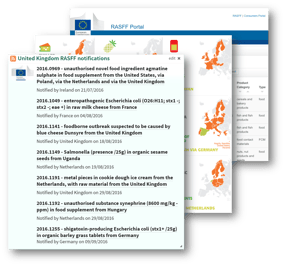 The European Union has one of the highest food safety standards in the world. A key tool to ensure the cross-border follow of information to swiftly react when risks to public health are detected in food.
The European Commission's Rich Site Summary (RSS) feed, known in industry as the Rapid Alert System for Food and Feed (RASFF) was created in 1979 to share information between members. You can access the RASFF portal to:
react rapidly when risks to public health are detected in the food chain
avert serious risks before any harm to consumers is caused
understand trends and issues in food across a global supply chain.
2) US Pharmacopeial Convention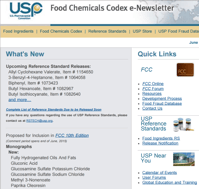 US Pharmacopeial Convention, also known as USP, offers a number of different e-newsletters to help you to stay on top of industry news, trends and information. Subscribe to their quarterly FCC food newsletter to:
learn about new standards,
read the latest news from USP
understand the latest trends in the USA
Subscribe to the e-Newsletter here
3) Global Food Safety Initiative
The Global Food Safety Initiative (GFSI) is an industry-driven initiative providing guidance on food safety management systems necessary for safety along the supply chain.
Members include manufacturers, retailers, food service companies, governments, academia and service providers. Add GFSI on Twitter to:
get advice and network with experts,
learn how to get certified
access news, events and more
GFSI also provides you with a free manufacturing toolkit. The spreadsheet helps you identify weaknesses in your food safety management system.
4) NSF International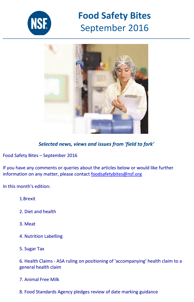 NSF International develop public health standards and certification programs to help protect the world's food, water, consumer products and environment. NSF International produce a monthly 'Food Safety Bites Newsletter' to help you to:
stay informed about food safety trends

alert your team to any potential upcoming threats

identify opportunities for growth
Get the latest Food Safety Bites Newsletter
5) Codex Alimentarius
The Bible of food safety, the Codex Alimentarius takes its name from a 19th-century Austro-Hungarian collection of food safety standards and product descriptions.
The modern Codex was collaboratively collated by the Food & Agriculture Organisation and the World Health Organisation. Though not a formal standard to comply with, the Codex acts as a voluntary reference standard for the entire spectrum of food safety, from animal feed risk assessment to safety standards for honey and canned salmon.
Refer to the Codex for:
understanding global food safety standards
drilling into product-specific benchmarks and requirements
broadening knowledge into new areas, such as pesticides, biotechnology, contaminants and nutrition
6) FoodIntegrity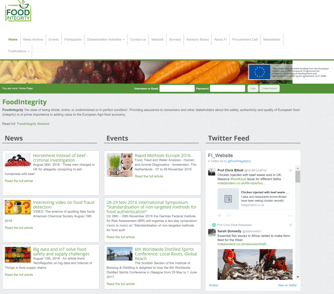 FoodIntegrity is a 5-year project made up of organisations across Europe to consolidate and harmonise information to combat food fraud. FoodIntegrity will give you:
an opportunity to network with others in the food industry
the chance to learn from others at events
latest news in the food industry
7) Campden Bri
For scientific, technical and regulatory food safety information and support, Campden Bri will provide you with plenty of news articles, case studies, videos and podcasts.
Join a network of 2000+ companies
Access 100s of resources, including whitepapers, webinars and blog articles
Share case studies with your stakeholders
To access a load of free resources from Campden Bri, email auto@campdenbri.co.uk with the subject line: SEND INDEX.
8) New Food Magazine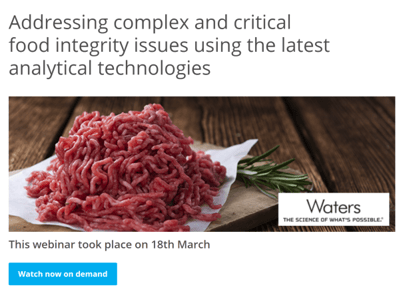 You may already subscribe to the New Food Magazine, but are you following them online? The website gives you a range of multimedia content, including:
webinars covering hot topics in food safety
the opportunity to join events
videos on food safety
Next steps
Try our free HACCP toolkit for a range of useful resources.
Or access our food and drink software datasheet to see how we help food companies across the globe drive consistent, industry-leading safety and quality.