Want to contribute to this article?
Qualsys are delighted to announce the launch of our new website and brand.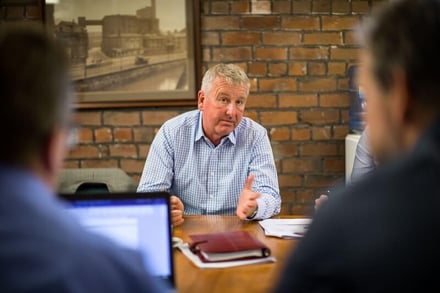 Who better to tell the story of the brand than our very own Managing Director, Mike Pound?:
"Qualsys was founded on 1st March 1995. Two people with a vision for integrated compliance systems were sat in a single room in Sheffield with a self-designed logo. To help us get started, a kind local printer offered to smarten up the logo for our very first marketing materials.
"By 2003, the launch of EQMS as the leading integrated compliance management system was witnessed by fourteen employees - across two rooms! This tied in with the rollout of our first professionally designed logo and branding.
"In 2009, it was time to change again. Ben Hollis, one of our in-house designers, led the development. By this time there were thirty employees spread across three even larger rooms - with a network of associates across the world.
"Now we have updated again. This new website is the result of a collaboration between our fifty staff, our associate network, and UPPB2B, our branding partner. Things get bigger and better and change – the new logo reflects our past, lives in the present, and looks forward to a future in which the fundamentals of the company remain and flourish.
"Simply put, we provide compliance systems to support organisations - these systems are designed to be internalised rather than imposed, organic and integrated rather than a burdensome superstructure. We now have a global presence and a fantastic set of clients. We have stopped counting the rooms.
Many thanks to UPP and to the Qualsys team for their efforts. Early feedback on the rebrand from our clients has been incredibly positive. The vision of an integrated compliance system remains and must be constantly refreshed to reflect the increased scope of GRC and the increasing power of technology to facilitate integration. The local printer is wowed by the new image and has offered no improvements..."
View our new website here: https://qualsys.co.uk