Want to contribute to this article?
Greig Robertson, Project Manager at Aberdein Considine, has co-ordinated the successful implementation of four ISO management system standards in the past 12 months.
In this article, Greig tells us how the company integrated its compliance initiatives to reduce their administrative burden.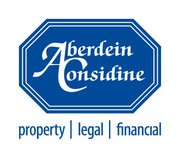 About Aberdein Considine
Aberdein Considine advise and support thousands of private and commercial clients, including estate agents, letting agents, lawyers and independent financial advisers. They offer a comprehensive blend of services across the property, legal and financial sectors and operate from a network of offices in Scotland.
With many sites spanning across Aberdeen, Aberdeenshire, Glasgow, Edinburgh, Perth and Stirling, implementing a centralised management system was vital for the organisation to ensure quality and compliance.
Watch the video interview below or read the transcript that follows.
Why did Aberdein Considine choose EQMS?
Greig Robertson: Aberdein Considine chose EQMS because we needed a document management system to control document versions across the firm. At the time we had two ISO standards, and we were embarking on another four at once.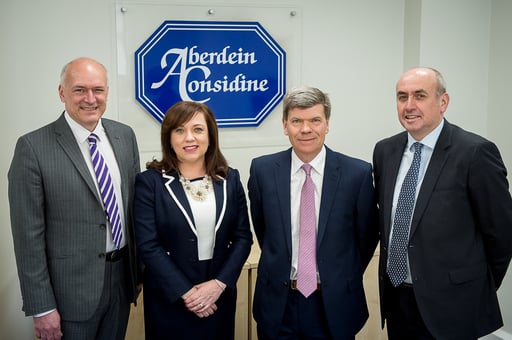 Due to the way that the ISO standards work, there are a lot of overlaps in terms of documentation, so we wanted to have one central place for all six standards to go to prevent duplication of documentation, to keep a strict version control in place and a control path.
Which EQMS modules does Aberdein Considine use?
We use EQMS Document Manager, EQMS Audit and Inspection Manager and EQMS Risk Manager. We started introducing EQMS Audit and Inspection Manager at the beginning of last year.
We found that by using EQMS, it's a much more streamlined process. Rather than writing down audits on paper and then typing them up later, we now go with an iPad, take photographs and videos as evidence and upload it straight onto the system.
The findings of the actions for an audit are now all centralised in EQMS. It makes life much easier.
Does EQMS save Aberdein Considine time or money?
We've found introducing EQMS has saved us both time and money. In terms of my time, I used to manage all of the documentation just in files and folders on my desktop.
We've got a team of people here now working on ISO standards and documentation review. We used to try and time our documentation review process so that it could be done once or twice a year, but now as we upload documents to EQMS we are setting review dates in the system and we get automatic reviews through the system to get us to renew documents. This means we know what needs to be done. The document history is all there and we can go back to older versions of the document if we need to.
What standards and regulations are you working to?
At the moment, the firm's working towards ISO 27001, the information security management system standard, and ISO 50001, the energy management system standard. And hopefully we'll have ISO 9001, the quality management standard, ISO 14001, the environmental management system standard, ISO 22301, the business continuity management and OHSAS 18001, the health and safety management system standard.
We're also hoping to achieve ISO 37001, the anti-bribery management system standard, and Lexcel, excellence in legal practice management and client care.
Lots of standards! So it's really good to have it all in one place.
Did you have any challenges procuring EQMS?
We didn't have any trouble at all procuring EQMS. When we investigated document management systems there were a couple of other products we looked at which were quite expensive.
We heard about Qualsys from your blog, and did some enquiries about costs and had some demonstrations. From the feedback we gave the Managing Partner and how much time and money EQMS would save, we got approval straight away.
We extended our licence to include EQMS Risk Manager at the end of last year, as the costs to add that module weren't that much. Again, we got the approval straight away.
What are your favourite EQMS features?

My four favourite features are:
1. Version control and being able to go back through the history of a document.
2. Search functionality. With EQMS, you can search by title, keywords, content, metadata. That was one of the big complaints with the firm's previous document management system on the intranet. You couldn't search the content of the actual document, which made it really difficult to retrieve critical information.
3. Audit Manager. Being able to use the iPad auditing application to do the entire audit. iEQMS creates a report for you at the tail end of an audit, including all of your photos, videos and audio recordings.
4. To-Do List. The EQMS To-Do List gives me a list of reminders of when everything needs to be renewed and reviewed if anything is outstanding.
Would you recommend EQMS?
I would recommend EQMS for any firm looking for a quality management system. It's somewhere you can centralise all of your documentation. I've worked with other providers in the past and found that EQMS has always been really helpful. The staff have been very helpful and are always quick to respond to any problems.
What you should do now
If you're looking for an integrated, modular quality management system, you can learn how to use EQMS in your organisation by requesting a 30-minute demonstration here.
Or, if you'd like to read more about how Qualsys customers have configured EQMS to meet their needs, download the Business Case Toolkit here.