Want to contribute to this article?
Audit departments are required to be the 'eyes and ears' of senior management. They must evaluate compliance, identify and eliminate problems, and advise the organisation on opportunities for improvement.
But with ever-increasing regulatory demands, more complex business challenges and greater responsibilities, do quality professionals feel the audit process is efficient, effective and agile?
Our results suggest that only a very small minority of quality professionals feel their audits are truly effective. Only two percent said their audit process is systematic and efficient. So, why do quality professionals feel their current audit processes lack results? And what can be done?
We explore the key reason why many audits are failing and some more resources for optimising audits below.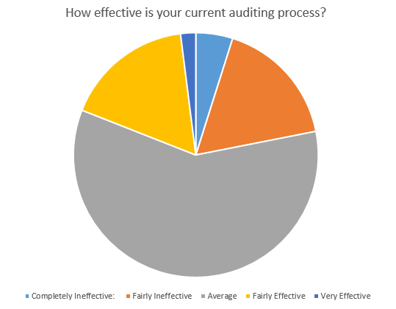 Results from the survey during EQMS Audit and Inspection Manager Workshop
During the EQMS Audit and Inspection Manager workshop, a thirty minute webinar held by Michael Ord, New Business and Marketing Director at Qualsys, the audience were asked what they felt their main auditing challenge was.
A significant majority said that following up recommendations and actions was their greatest challenge.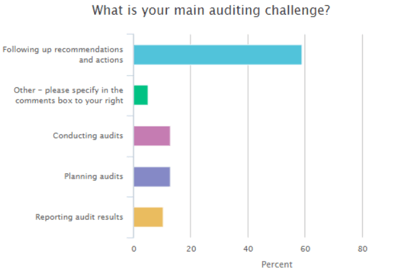 Results from the survey during EQMS Audit and Inspection Manager Workshop
A key contributing factor, says Gemma Baldan, Key Account Manager at Qualsys who works closely with quality and compliance professionals on aa daily basis, is that auditors do not have the time and the resources to follow up recommendations and actions. She adds:
"Many organisations operate in complex and technical industries where there are new compliance obligations which continue to come out of the wood work on a daily basis.
The follow up recommendations require a number of specialists, and managing and coordinating even a small follow-up recommendation or action can be really difficult without robust systems in place to control any changes."
To find out more about how you can improve your follow-up recommendations and auditing processes, watch the EQMS Audit and Inspection Manager Workshop with Michael Ord to see how you can use the system to track any issues through to resolution.