New case study now available on our EQMS website! This is beneficial if you're a small business looking for a quality management system. Below is a summary of the case study or alternatively click here to go straight to the Yallem Case Study.

Background:

Yallem Ltd are specialists in providing piled foundations for simple and complex projects throughout the UK and internationally. Their aim is to supply a service that meets all their clients' requirements while executing their projects professionally, to the highest quality, on time and within budget.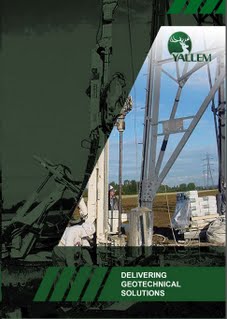 The Challenge:

Jonathan Wilson, Yallem Manager, talks about the challenges in implementing an EQMS system that would work for a small business while enabling Yallem staff to conduct audits on-site, in multiple locations. The system was also required to support ISO 9001 accreditation.
The Solution:
Find out how we implemented our EQMS solution to:


Gain credibility and attract large business contracts

Reduce risk and eliminate costly mistakes

Demonstrate a commitment to quality to customers

Conduct on-site audits from around the globe

Take large steps towards ISO 9001:2015 certification