1. NOA's Outsourcing Professional Awards & Summer Party

When: 4th September 2014
Where: Shakespeare's Globe,London
Summary: Not only does the event feature the most prestigious award in the Outsourcing industry, it is also a great opportunity to network with some of the Outsourcing elite and hear from thought-leading professionals. There will also be live music, food and refreshments, as well as exclusive access to the Globe Exhibition.
Attend NOA's Outsourcing Professional Awards & Summper Party here, or alternatively click the image below: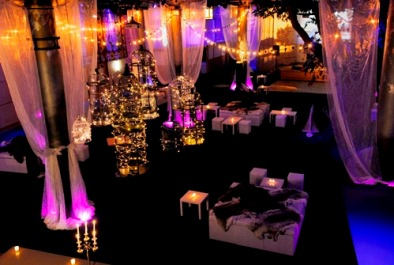 2. Global Pharma Outsourcing & Procurement Summit

When: 18-19th May 2015
Where: Sheraton Frankfurt Airport Hotel and Convention Centre, Frankfurt

Summary: As well as keynote speakers from some of the world's most successful Pharmaceutical companies, this is a great event for networking opportunities. What sets this event apart is its pre-arranged, highly targeted one-to-one meetings. These are set up using detailed information from each attendee and so only mutually-matched meetings take place, leading to maximised meeting times and accelerated business opportunities.
Attend the 5th Annual Global Pharma Outsourcing & Procurement here, or alternatively click the image below.
Find out more about the event's detailed one-to-one meetings here.

3. eWorld Purchasing & Supply

When: 24th September 2014
Where: QEII Conference Centre, London
Summary: This event focuses on the use of leading-edge technologies and is free for senior executives from commercial, public and third sectors. There will be over 30 seminars focusing on hot topics such as data driven procurement, sustainable procurement strategies and the pros & cons of moving to the Cloud. During the day there will also be networking opportunities as well as a special 'Meet The Speakers' session.
Attend the eWorld Purchasing & Supply event here. Or alternatively, click the image below:

4. The 2015 Outsourcing World Summit:

When: 16-18th February 2015
Where: JW Marriott Phoenix Desert Ridge, Phoenix, Arizona
Summary: This is the world's best-attended Outsourcing event with over 800 people attending from 41 countries in 2014. During the three day event there will be over 50 conference sessions including hands-on sessions, case-studies and keynote presentations on the latest trends from field experts. Speakers in the past have included John Sculley (former CEO Apple Computers) and Gary Wendt (former president, chairman and CEO GE Capital Services).
Attend the 2015 Outsourcing World Summit here. Or alternatively, click the image below:

5. Shared Services Exchange

When: 15-17th September 2014
Where: Hotels van Oranje, Noordwijk aan Zee, The Netherlands
Summary: This is a much more exclusive event aimed at business leaders from the Shared Services sector with just 70 invite-only attendees. The size of the event allows for in depth one-to-one roundtable discussions with fellow business leaders and vendors as well as organised lunches and dinners which are ideal for networking. There are also the signature 'BrainWeave' sessions for discussion, debate and learning in an unscripted and informal setting.
Attend the Shared Services Exchange event here. Or alternatively, click the image below: