Want to contribute to this article?
New Year, New Changes
The quality management landscape is set for some dramatic changes in 2015. Namely, the introduction of ISO 9001:2015 will impact how organisations operate worldwide. Quality professionals must also stay on top of the latest technological advancements to stay ahead of the curve. Why not make it your New Year's resolution to book your place on these essential quality management events now?
1. The 2015 CQI Conference
When: 15th April 2015
Where: The King's Fund, London, UK
Why: As CQI's annual summit on all things quality, this ever-expanding quality management event is not to be missed. Over 97% of delegates at the 2014 event felt they learnt practical advice that they could implement within their business. Open to leaders and managers, this conference will focus on how you can drive your organisation forward with strategic use of quality, excellent organisational leadership, assurance and improvement.
Overview: Through a combination of plenary and breakout sessions, quality professionals will share their knowledge and insights into the upcoming QMS Standard changes. Future-proof your business and maintain a competitive advantage. Attend and you will:
Discover how quality operates in world-class businesses
Be inspired by thought-leaders and inspirational speakers
Analyse current trends and topics and probe into the future of quality management
Develop practical skills from specialist workshops and breakout sessions
Optimise your time with a tailored conference programme
Gain invaluable personal and professional experience
Network with other quality professionals and senior industry leaders
Early Bird discount is valid until 30th January 2015.
Click here
to attend this quality management event now.
2. Quality in Social Media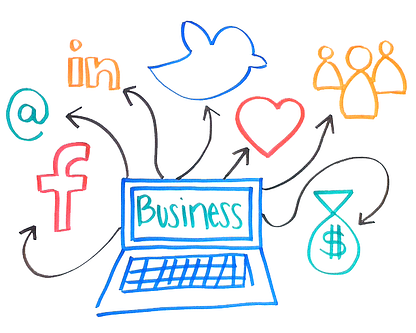 When: 19th February 2015
Where: Harben House, Milton Keyes, UK
Why: Manage or work for an SME and want to develop your business' online reach? Then this event is for you. Led by Ellen Willoughby, director of her own consultancy firm All About Quality, you will learn how to build and develop online relationships that can lead to more work coming directly from the Internet.
Overview: This intimate, in-depth seminar will focus on the practical tools and tips necessary for enhancing your social media presence and show you how to:
Improve your social media strategy
Optimise your online output for your business
Develop business connections through social media
Nurture relationships with leads and customers

For information and bookings email hagarwal@crayola.com.

Twitter: @allaboutquality
3. The IRCA Briefing: ISO 9001:2015
Presented by IRCA's Technical Manager, Richard Green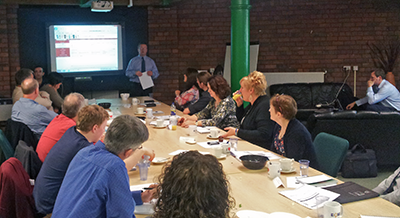 When: April 2015
Where: TBC
Why: As part of its ongoing coverage of the developing ISO 9001:2015 standard, Qualsys Ltd. hosts this fundamental seminar covering all the key changes in the Final Draft International Standard (set for release in March 2015).
Presented by IRCA's Technical Manager, Richard Green, the event will provide you with the insight you need to drive your organisation towards ISO 9001:2015 certification. By answering common questions asked by those within the Quality industry, the event will empower quality professionals to take ownership of the standard and generate process efficiencies.
How will the role of management change and how can they demonstrate leadership within the organisation? How can your organisation demonstrate the appropriate level of 'risk based thinking'? And how does analysing the 'context of your organisation' help provide the right focus, approach and balance to the different elements of your quality management system?
Keep up to date on the developments of this must-attend quality management event by signing up to the Qualsys newsletter.
4. World Conference on Quality and Improvement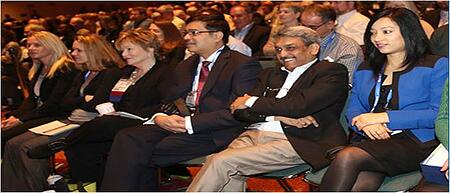 When: 4-6th May, 2015
Where: Nashville, Tennessee, USA
Why: With 95% of 2013 attendees recommending the event, the 2015 World Conference on Quality and Improvement goes far beyond a normal conference. Experts show you how to improve efficiency at your company, while the event itself offers countless networking opportunities.
Overview: Over the course of three days, hundreds of sessions and workshops will provide hands-on learning and real-life application of quality theories. Foster a culture of innovation and quality at your business by attending and learn how to:
Innovate by combining quality and creativity
Sustain a leading culture of quality at your business
Create an innovative working environment
Mitigate risk and embrace new changes
Benchmark your company against others with live case studies
Apply theory and fundamentals in a non-traditional environment
Prepare for developments in the globalised world of quality
Early Bird tickets end 13th March 2015.
Attend this quality management event now.
5. ISO 9000 World Conference
When: 9-10th March 2015
Where: Houston, Texas, USA
Why: In its 23rd year, the ISO 9000 World Conference brings together leaders in the world of ISO 9000 and QMS Standards. The conference provides invaluable insights from the people making and implementing the changes to QMS Standards. Keep pace with the revision process and learn how to comply with the revision to ensure quality is at the forefront of your organisation.
Overview: In a comprehensive schedule over two days, speakers will discuss changes and probe questions into ISO 9000 and QMS Standard revision and how this will affect your business. The different ISO tracks will enable you to:
Separate fact from fiction when it comes to the ISO 9001: 2015
Build customer intimacy through integrating innovation
Take charge of the changes by implementing self-assessment
Understand new changes via different case studies
Interact with other leaders during speed networking opportunities
Early Bird discount ends 5th February 2015.
Click here to attend this quality management event now.
Want more?
Why not download our ISO 9001:2015 toolkit detailing all the essential changes in the upcoming revision?