Want to contribute to this article?
In October 2012, the final draft of ISO 15189 was approved. The transition from CPA to UKAS introduced new requirements designed to ensure that your laboratory consistently delivers technically valid results by complying with both technical competence and management system requirements.
The following collection of resources provides:
a comprehensive breakdown of the Standard
reasons for achieving accreditation
how to ensure compliance with the Standard
1. ISO 15189 Accreditation: Is It Worth It?



Are you new to ISO 15189, or perhaps unsure if it is worthwhile getting your business accredited? This introductory article aims to help you make that decision by:
providing an overview of the Standard, its purpose and its global presence
comparing ISO 15189 and CLIA
considering the advantages ISO 15189 can bring to your laboratory
2. A2LA FAQ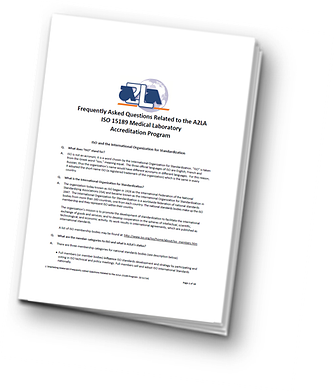 This FAQ from the American Association for Laboratory Accreditation works as a ISO 15189 checklist, offering great introduction to the essential points relating to ISO 15189. It talks you through:
details of a quality management system requirements necessary to comply with ISO 15189
requirements contained within ISO 15189
benefits of getting 'peer evaluated' accreditation and the process of accreditation itself
3. Everything You Wanted to Know – Presentation from POLQM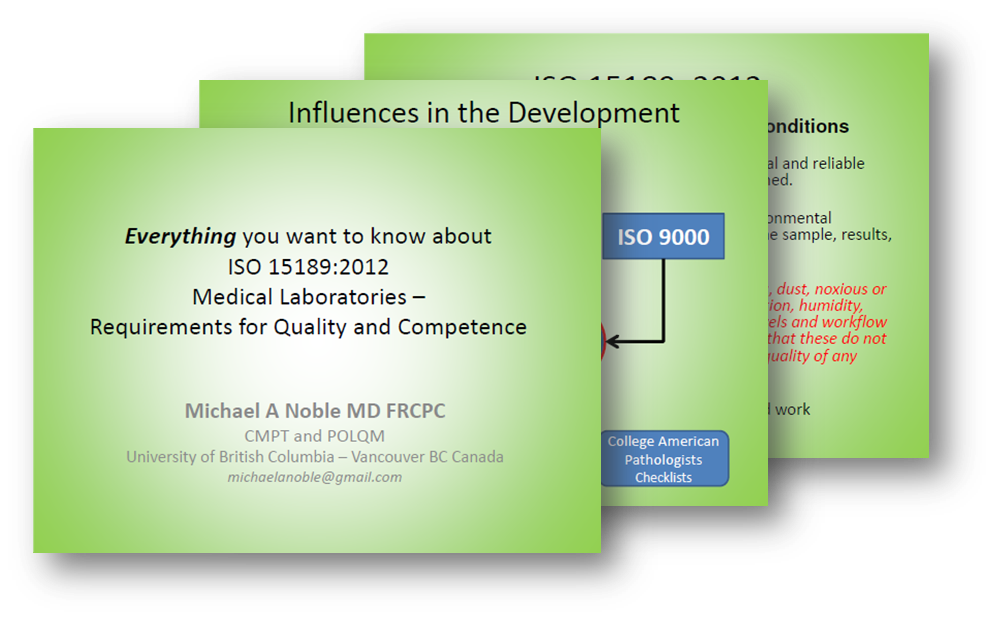 Authored by Michael Noble from the University of British Columbia, this comprehensive presentation lives up to its ambitious title as it covers:
the history of ISO 15189 and the purpose of its development
a breakdown of the Standard and its contents
the significance of ISO 15189:2003 and its place in the future
options for applying ISO 15189 and the difference between accreditation and certification


4. ISO 15189 Gap Analysis – Qualsys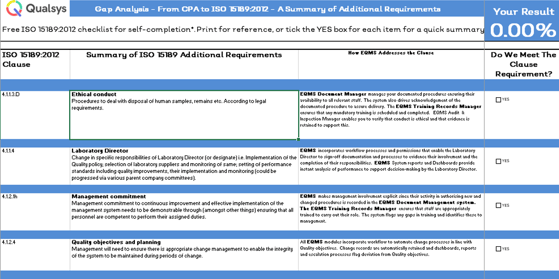 Performing a gap analysis is advised to help ensure that your laboratory meets the requirements for ISO 15189. This free tick-box spreadsheet is an ISO 15189 cheklist that allows you check your laboratory against each clause in the Standard and also includes a:
series of simple self-assessment tick boxes
summary of all additional requirements compared to the CPA Standard
gap analysis result (out of 100%) to identify areas of improvement
5. Whitepaper – Dark Daily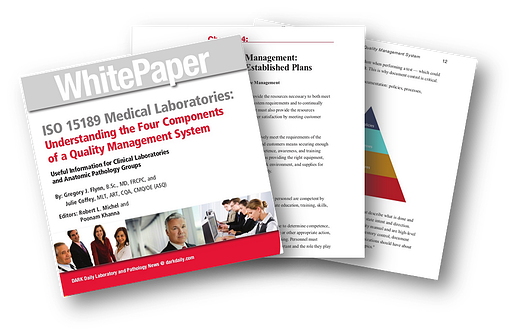 This professional whitepaper is an excellent resource for those wanting to know more about the main components of a Quality Management System designed to oversee medical laboratories. It provides valuable insight into:
four main components of an ISO 15189 QMS – Management Responsibility, Resource Management, Service Realisation and Analysis & Improvement
the Deming Cycle, which your business can utilise for continual improvement
case studies that demonstrate successful application of much of the theory
Next steps