Want to contribute to this article?
Graeme McLeod is a New Zealand-based business advisor, OHS auditor and ISO consultant.
Since he was recruited by the managing director of a business systems consultancy, Graeme has helped a string of organisations implement ISO and health and safety systems - including businesses in the agricultural sector, still the most dangerous industry in New Zealand and worldwide.
Graeme shares his recommendations for consultants looking to:
Gain new business and stay on top of trends
Break into the boardroom and engage top management with quality
Drive lasting change for clients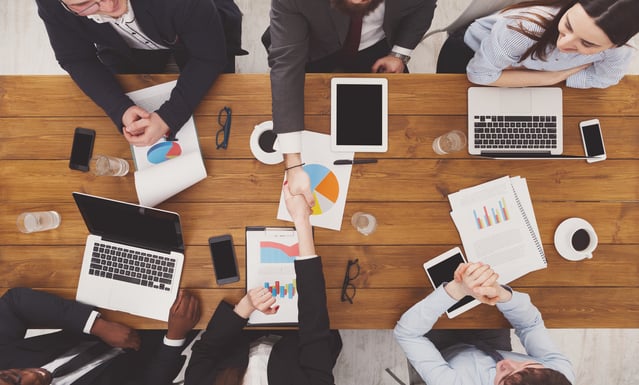 The law is your friend
As much as quality professionals love working with enthused, proactive, quality-conscious business leaders, they aren't always easy to find.
The truth is: the fear factor is still the most effective driver of quality projects.
10 years ago, senior managers didn't understand anything about getting policies, best practice and so on in place in their businesses - because there was no legal compulsion.

They've come to the party now. But only because they're afraid of being prosecuted.
What do the latest health and safety, data protection and financial conduct laws all have in common?
Higher financial penalties. Wider accountabilities. And more numerous applications.
For that reason, legal developments are for Graeme the key driver of business appetite for quality - and they can quickly spread from country to country.
After Australia adopted comprehensive health and safety legislation with hefty fines for non-conformance, Graeme's native New Zealand followed suit - with a strong uptick in consultancy demand coming after.
So keep a close eye on the latest legislative developments in and around your country of operation, use them as barometers for upcoming change, and keep your own learning and expertise in line to meet the demand that will follow.
Is data protection tightening up in your territory? Brush up on regulations and standards like the GDPR and BS 10012.
Is new health and safety legislation making its way towards approval? You can expect more interest in ISO 45001 systems.
Anticipate demand and act accordingly.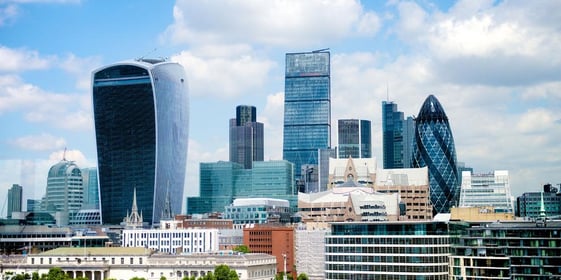 The Financial Conduct Authority's levied fines in the first half of 2019
were worth 5 times those in the entirety of 2018
The personal approach is still the best
Last year we interviewed US-based Roy Snell, former CEO of the Society of Corporate Compliance and Ethics (SCCE), about the 'secret sauce' that separates good auditors and consultants from the great.
Roy pointed to interpersonal skills as the most important factor.
Graeme's message is identical: getting face-to-face with all layers of an organisation and building a personal relationship with top management is still the best way of uncovering and fixing areas of improvement.
Consultancy isn't a short-term activity. Managers need to listen and commit to the changes you propose - and that means securing their commitment by proving the value of quality to them.
A personal pitch means overcoming financial considerations and focusing on the long-term advantage of quality improvement.
As Graeme puts it:
Management and directorship buy-in is absolutely critical to any successful implementation.

And that buy-in depends on making sure they understand the advantages of doing something different from what they've done before.

The cost of change will never be worse than the benefits they'll receive.
Being personable, listening closely, using real-life examples to illustrate your point, cutting the jargon and tailoring your message for different areas of the organisations you're going into are all valuable ways of strengthening your impact.
And building that personal brand is a great way to unlock new clients.
After a pitch at the Rural Contractors' Association, Graeme secured 12 new clients in the world's most dangerous industry: agriculture.
Suggest a central system
Business leaders want to implement new systems quickly, easily and with the minimum amount of fuss.
Electronic quality systems are meeting that need in more and more businesses, providing scalable, flexible platforms for all employees to access and support the quality system.
Businesses can improve their ways of working while clinging to paper-based legacy systems - but ultimately, they're missing a trick and are putting a ceiling on their long-term development.
Implementing a cloud-based, out-of-the-box quality system can be a powerful way of gearing up business maturity quickly and easily.
As such, Graeme recommends that consultants educate themselves about the electronic quality systems on the market, and build them into recommendations for clients where appropriate.
It's important that nobody is left out when it comes to quality, environmental, health and safety and so on.

An organisational system like EQMS can let everyone in a business share information and give input into the quality system.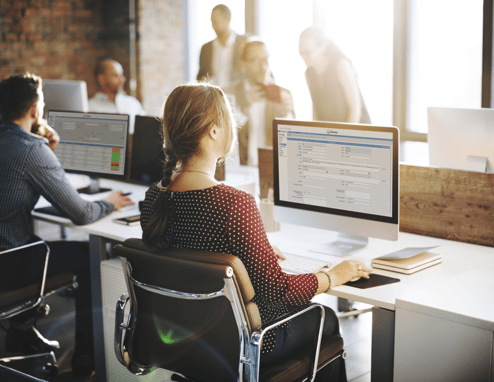 Play to C-level goals
Above all else, business leaders still love getting shiny badges to show off their businesses' strength and global reach while attracting fresh customers.
Some of them will genuinely care about being safe, environmentally friendly, ethical and efficient organisations.
But all of them will value the reputational and commercial benefits that follow.
Certificates, credentials, audit reports and management systems are more visible than ever in the digital age.
So for Graeme it's crucial that consultants play to that fact, using the image benefits of improvement as a carrot to get management on board with quality initiatives.
More reading
What trends, challenges and initiatives are driving the quality world?
Download our trends report to find out: