Want to contribute to this article?
As Qualsys's 50th (full time) employee, we asked Tom Speddings, our new Customer Success Manager, to share what his role involves, his background and what he's going to be working on.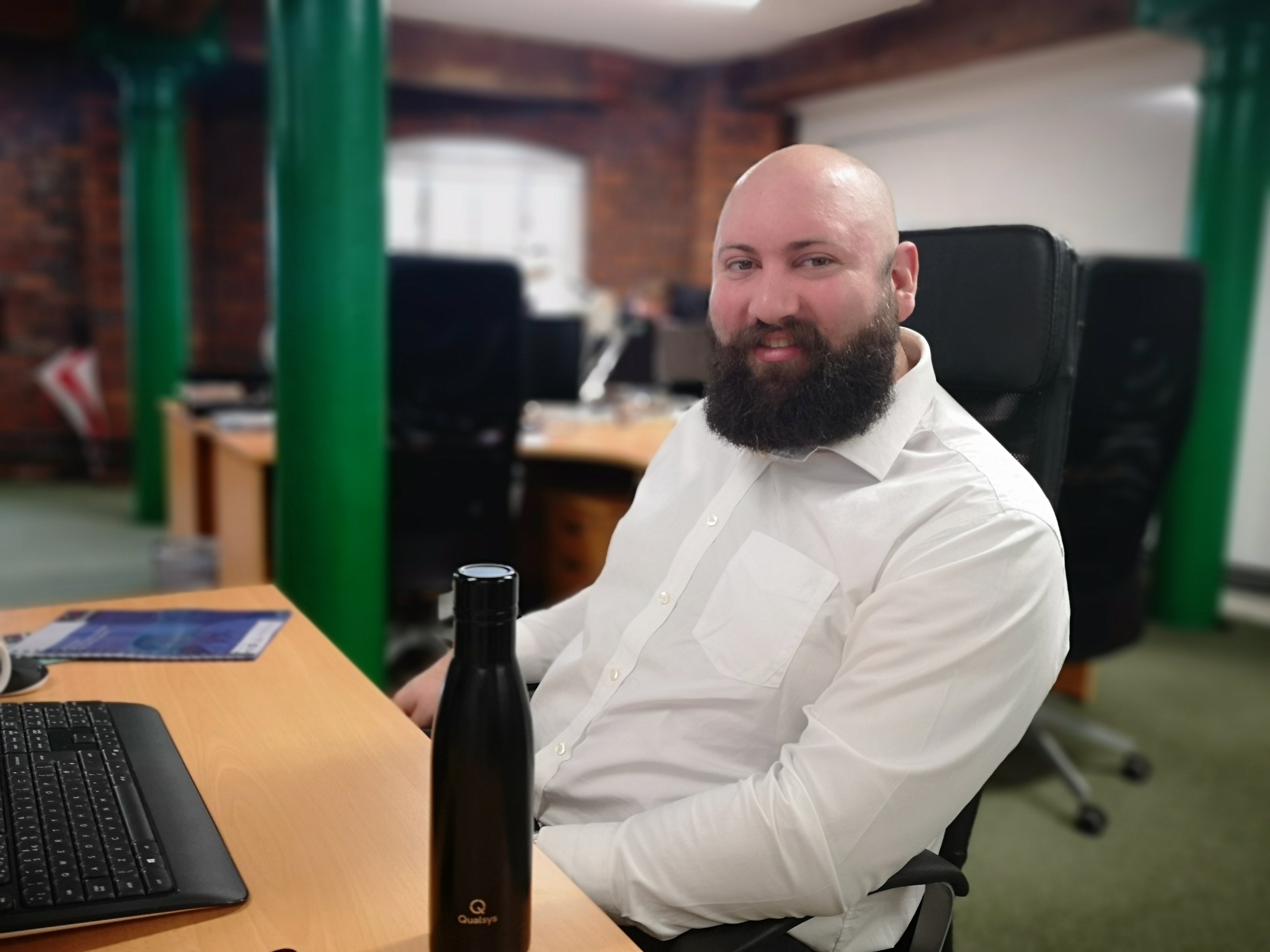 My background is quite varied. I spent three years running my own event management business. I then worked in recruitment for four years. I most recently worked for Just Eat as an Area Manager.

I joined Qualsys because I was honestly blown away by the culture and the people in the business.

Although this is a new role, Qualsys was doing a mixture of customer success activities. My role will be formalising a lot of this activity. I'll be looking at improvement opportunities throughout the customer journey.

The last two weeks have been me impersonating a sponge and soaking up all the Qualsys knowledge I can! In the first week I also got my Lean Six Sigma Yellow Belt certification.

Looking ahead, I need to know the business inside-out. This is going to help me when talking to customers. I'll ensure every customer gets the most out of Qualsys.

In the next month, I'm sitting with each of the departments and mapping out the customer journey - starting with marketing all the way through to support.

I'll be getting to know each customer. Listening and learning. Seeing how I can help them work towards their next ISO certification, how they can apply the software to meet their needs, and get buy-in for their next project.

I'll be spending a lot of my time building relationships with EQMS users. I pride myself on building long lasting relationships - when I had a recruitment agency, one of my clients even invited me to his daughter's wedding! I don't think I will get that again but an invitation for a coffee would be nice.
Get more from your investment: Request EQMS health check