Want to contribute to this article?
Manual data entry is not just time-consuming, resource-heavy and tedious, it's prone to error and risk.
However, quality professionals are still spending the majority of their day on manual data entry.
Since the COVID-19 outbreak, quality professionals have found automation is more important that ever. With up to 90 percent of the workforce operating remotely and over half of businesses with reduced staff, the quality professional has had an important role to play to ensure the business stays in business. More here.
Fortunately, there's technology that can automate manual tasks, assign roles and effectively manage change.
Enter -- EQMS workflows.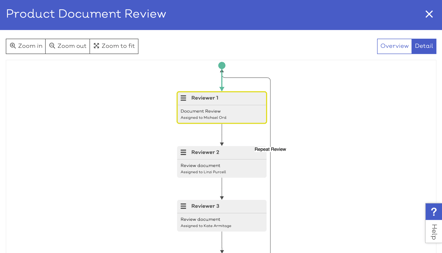 Every department in your business benefits from a central management system which enables processes to flow horizontally across departments - ensuring change is managed, employees are informed, roles are assigned, risk is identified, and the customer has a seamless experience.
EQMS by Qualsys has a powerful workflow engine, enabling you to quickly and efficiently build any permutation to match your business processes. By leveraging self-operating processes that run manual tasks, workflow automation saves your business time and money, avoids errors and connects teams.
In this article, we explain:
What is a workflow in EQMS?
The different types of workflows you can create in EQMS
4 EQMS workflow features to use
How Qualsys helps you to bring your complex processes to life in EQMS
How you can trial our workflow tool
How does EQMS benefit each department?
Download the EQMS use case matrix as a PDF here: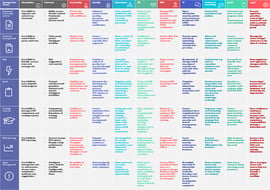 1) EQMS workflow overview
Workflow automation in EQMS uses rule-based logic to automate manual work like sending notifications, assigning tasks and approval requests.
Without writing any code, EQMS allows you to assign tasks, deadlines, rules and notifications. At any time, you can see the amount of current delayed tasks there are, tasks assigned to each user and role, tasks completed, and the time each task took, which then gives you the necessary data to refine and optimise your future workflows.
EQMS workflow has a flexible interface and a range of powerful capabilities that help you automate both simple tasks and sophisticated processes.
The result: a more agile business, confident employees and better customer experience.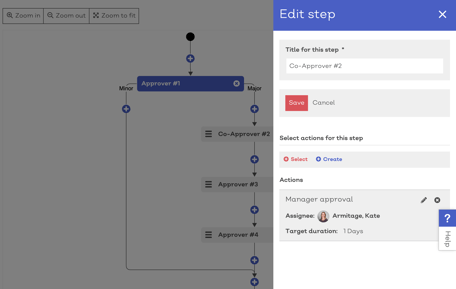 2) Types of workflows
Every workflow or step has three parameters: an input, transformation, and an output.
EQMS is robust tool - workflows won't just finish without each step being completed. Every workflow step is configured to meet your own requirements.
In EQMS, a workflow can include (but is not limited to) one or any combination of the below:
Input
Transformation
Output
Contract / document draft / pending review

Review
Notification
Electronic signature
In approval

Changes published
Changes rejected / obsolete / on hold / expired etc.



Customer complaint / issue

Process review
8D
DMAIC
5 Whys
CAPA

Business response to customer
Business change

Quality improvement initiative

Risk assessment
Notifications
Tasks
Kaizen events

Time / cost savings / quality improvement change implemented
3) Four EQMS workflow features to try
1. Audit trails in workflows
Get complete visibility into the work in motion. EQMS workflows show the progress of every running workflow with an exportable audit history. By tracking and optimising business processes, your business becomes more resilient and efficient.
2. Run parallel or sequential flows
When there is an issue or a change, different people have different roles. EQMS workflows enable you to run both parallel and sequential tasks so you can be confident the right activity is taking place at the right time.
3. Canvas builder
A visual canvas tool makes it easier to plan your workflows and bring your processes to life. Authorised users are able to quickly create or update a workflow, view the workflow details and test scenarios all in a single view.
4. Escalation path
When employees are on holiday, leave the company or simply haven't picked up their tasks, this slows your business down and causes quality issues for your business.
EQMS workflows builds in resilience into your business. The escalation path tool enables you to automatically send notifications to escalate the issue and get your processes moving.
4) How Qualsys helps you bring your processes to life in EQMS workflows
Qualsys provides expert technical services to ensure your processes meet best practices and your goals.
When you become a customer, our team get under the skin of your processes to ensure we effectively bring them to life using our technology. We'll work closely with you to:
Review your processes - from simple to the very complex (our longest workflow has 50+ steps!)
Map your processes
Share best practices, our template library
5) Trial the EQMS workflow
Want to see how your processes look in the EQMS workflow? Qualsys are now offering a free 10-day proof of concept (POC). This gives you an opportunity to test with your teams the software and our service in a risk-free environment.