GxP. Good something practice.
As a phrase, it's completely vague and tells businesses nothing about how they should be meeting quality guidelines and regulations.
Its 'x' can stand for an 'L' for laboratory, an 'A' for agricultural, a 'T' for tissue, a 'D' for distribution, and so on.
As such a broad, overarching label applicable to a string of industries, it's worth getting to the core of what GxP actually means.
What should a 'good' business be doing, regardless of their 'x' specifics?
Which 'practices' should you even be looking at?
Find out with our GxP compliance checklist.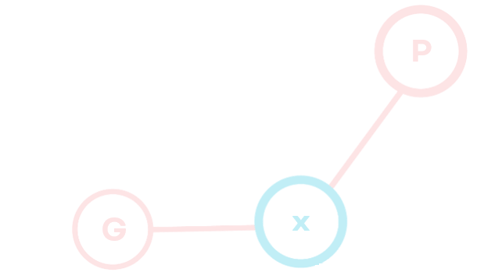 Getting to square 1
The specific quality regulations affecting a laboratory will be very different from those of a clinic, farm or manufacturer.
But almost any organisation can work to the generic requirements of GxP, no matter what industry they're in.
Ultimately, GxP's purpose is to allow businesses to guarantee the integrity, safety and quality of the products and services they provide to their customers, through traceable, accountable policies, processes and procedures.
Can you completely trace the development history of the products your customers receive from you?
And can you effectively resolve who in your organisation contributed to their development, and how, from start to finish?
This is the 'square 1' of GxP, around which GDP, GMP, GFP and so on are built.
GxP checklist
Use this GxP audit checklist to gauge your business's ability to meet the core and generic requirements of GxP.
If you can answer 'yes' to each question, your business has a firm GxP base with which you can tackle your industry-specific 'x' requirements.
Documentation
Obviously, the core GxP requirements of traceability and accountability require a functional document management system.
Here are the key documentation components of GxP operation.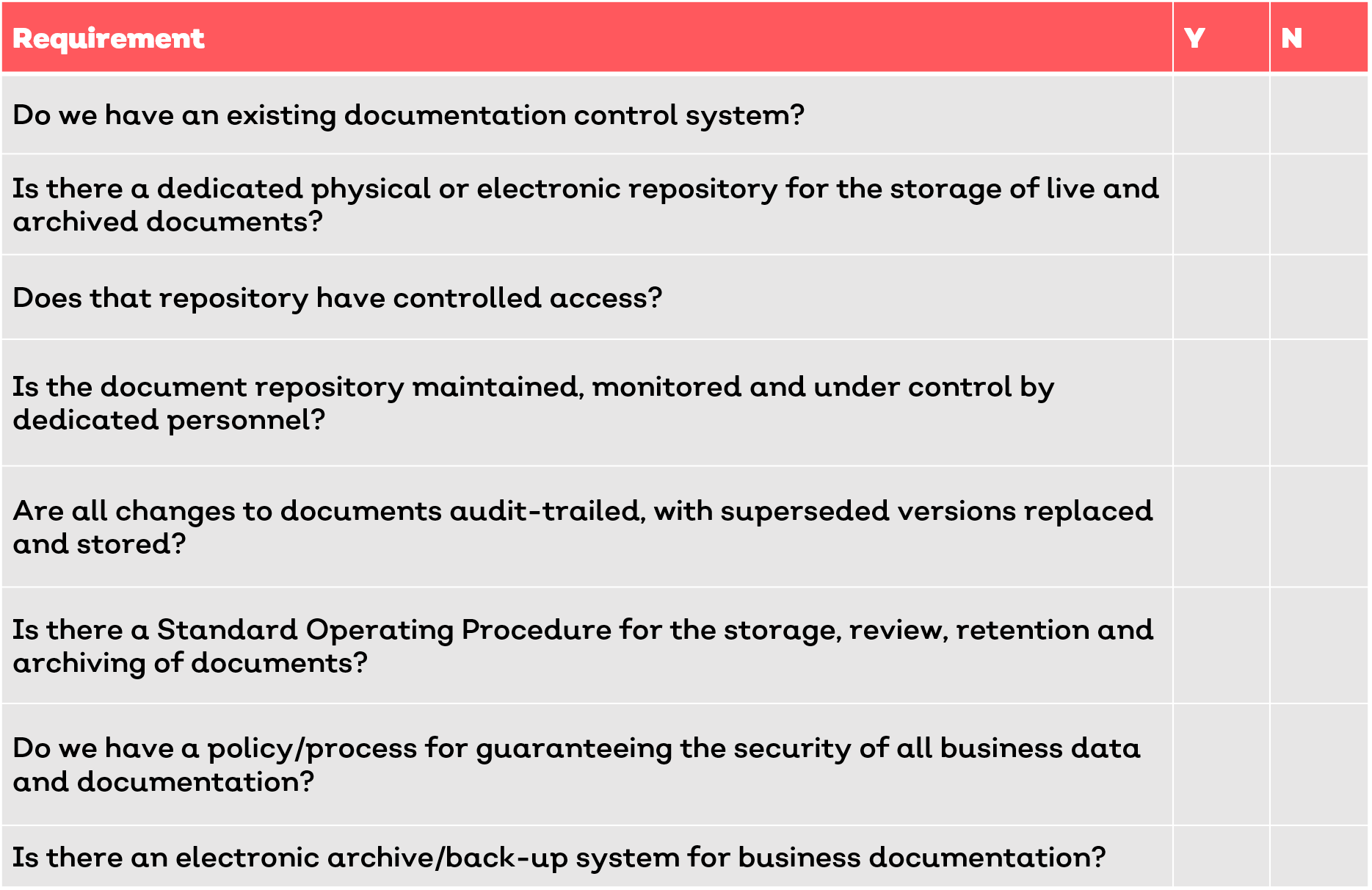 Download our whitepaper: 'The Case For Document Management'
Equipment
Since GxP primarily concerns itself with the integrity of products reaching your customers, the equipment used to produce, store and/or move those products is particularly significant for GxP operation.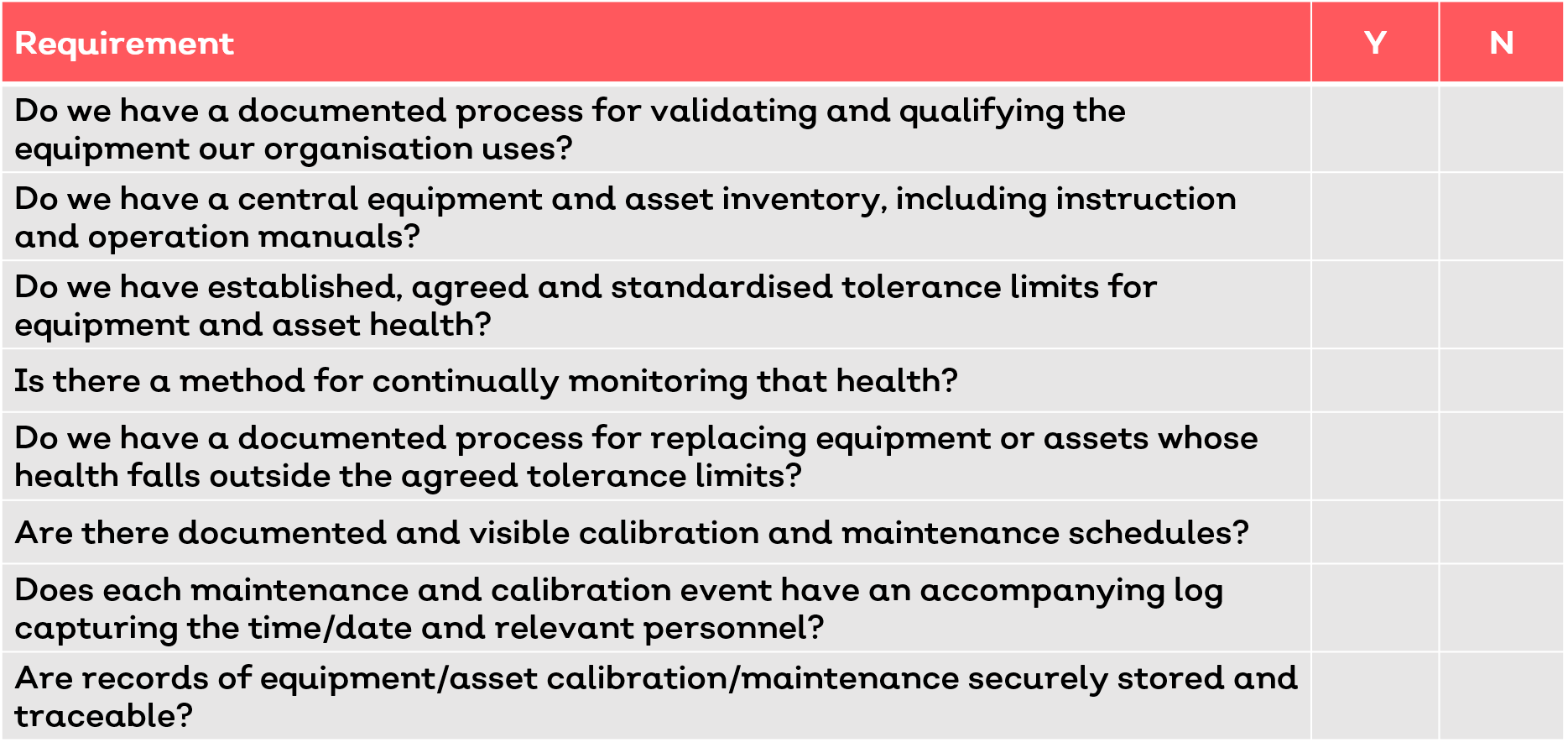 Read our '7 questions to ask when managing business equipment'
Processes & procedures
'Practice' ultimately boils down to the processes and procedures within your business.
Standardised, visible, documented processes that your team understand how to follow are key for GxP.
Learn how to align and control your policies and processes electronically
People
As the old cliché goes, the most important part of an organisation.
(And of GxP compliance!)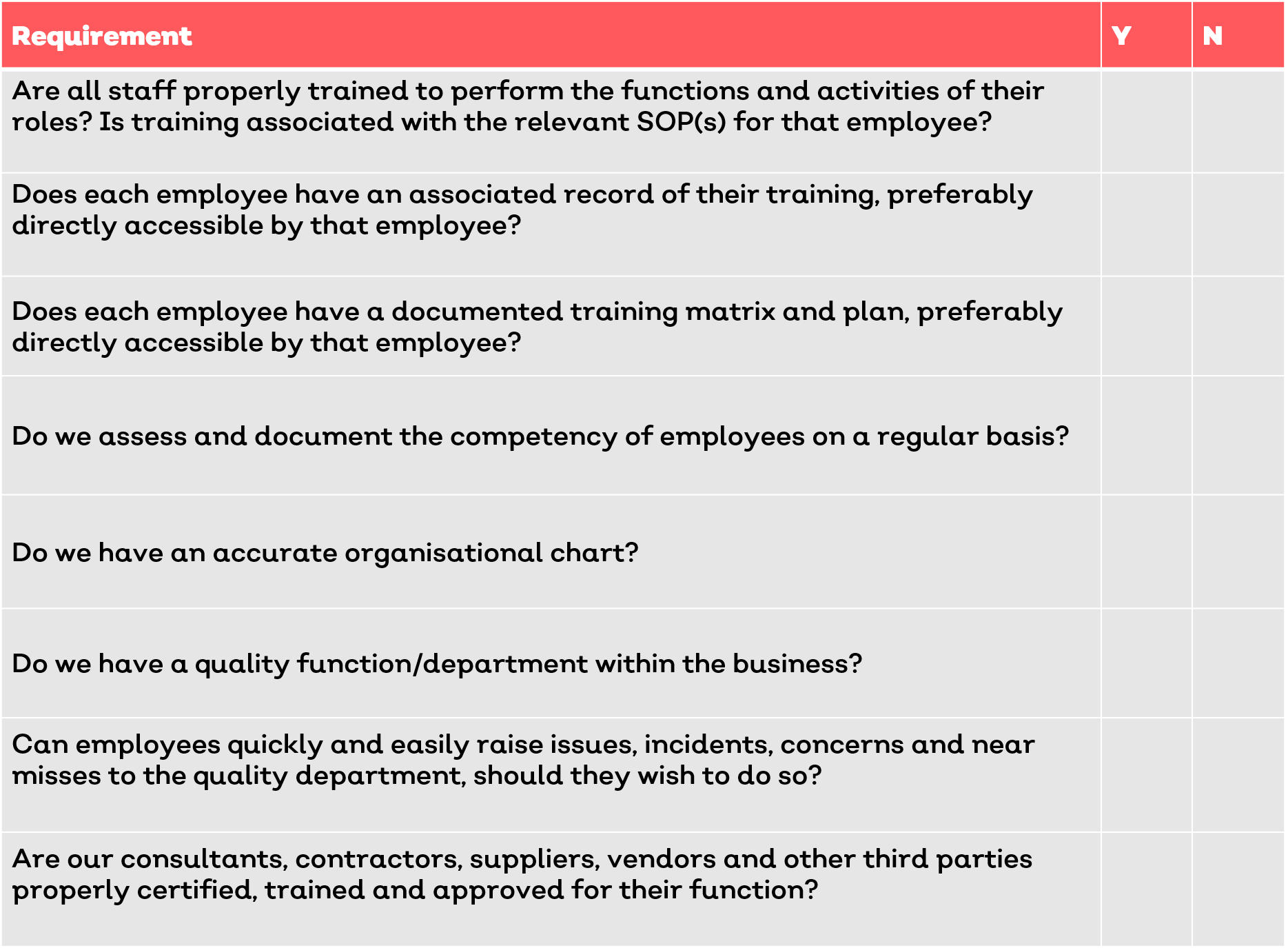 Learn how Laura Cox, Lead Responsible Person at CST Pharma, applied an electronic training management system for Good Distribution Practice compliance
Environment, health and safety
Guaranteeing a safe, efficient working space with good EHS control is the next component of GxP.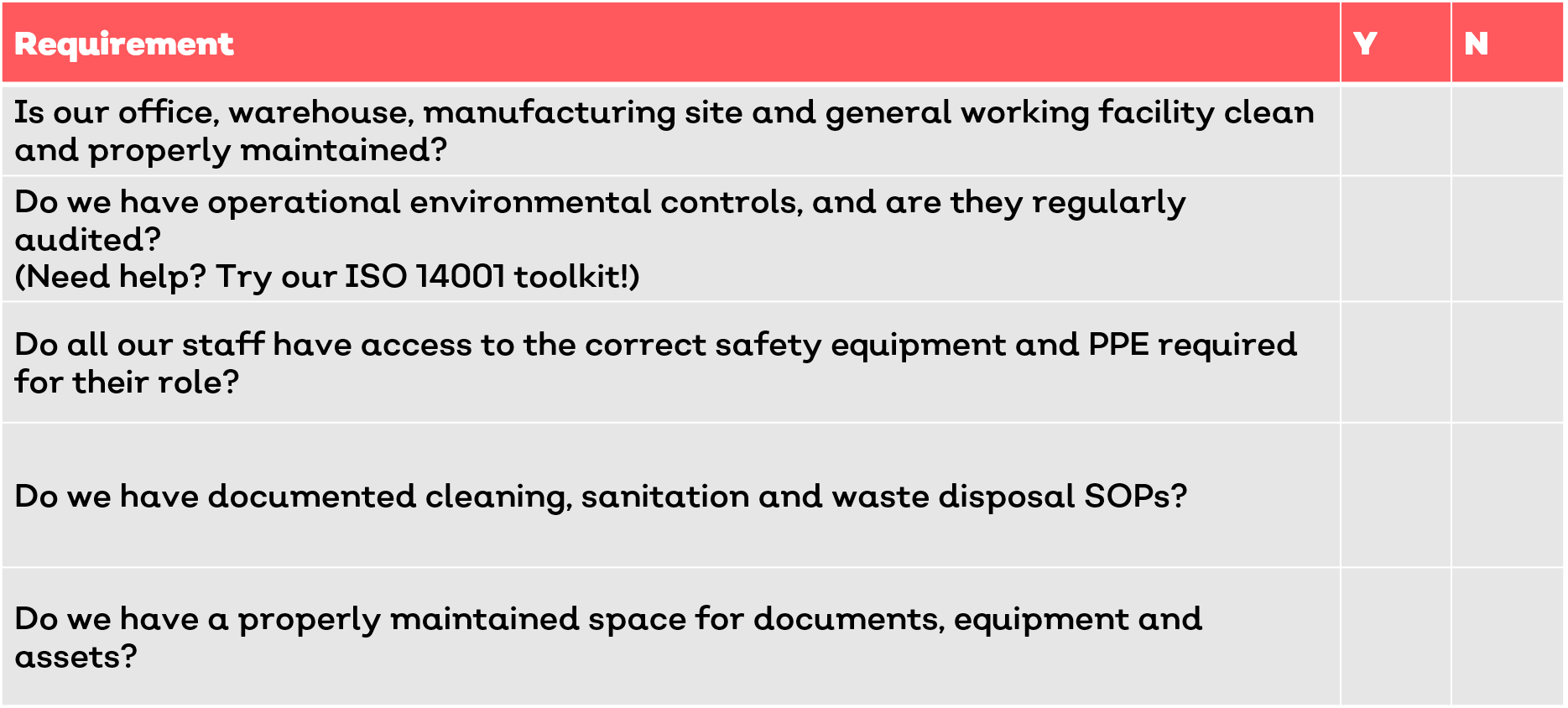 Read how Sodexo applied EQMS to slice their GxP-compliant laboratory cleaning time by 67%
Information security and validation
Every modern business operates electronically to some extent - so GxP extends into the digital space too.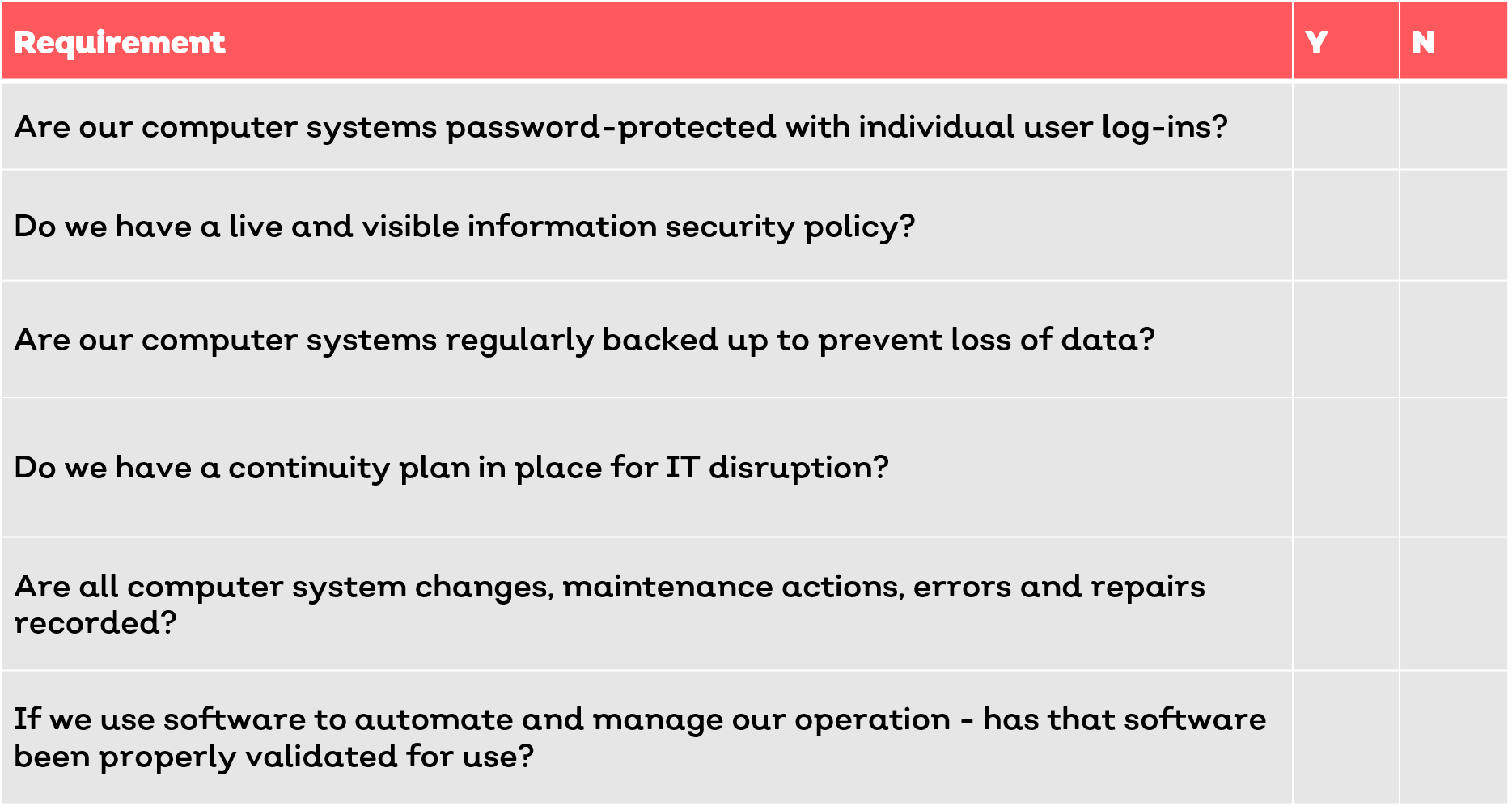 Read more about GxP quality management software validation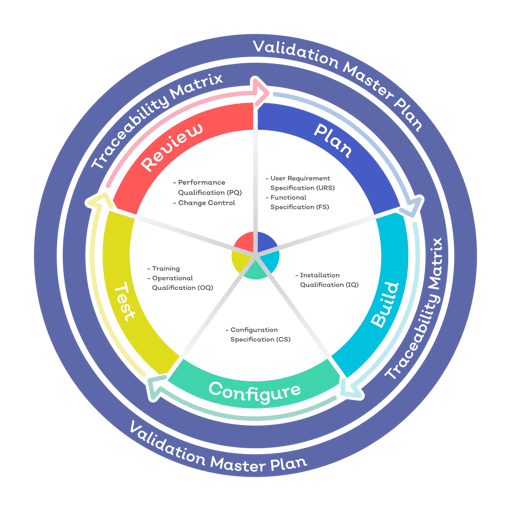 Next steps
Access our case study booklet to learn how we helped a range of companies embed GxP compliance across their operations: