Want to contribute to this article?
One of the very first questions potential customers ask is: how much does your GRC software cost? A number of factors go into how we price our software, so in this post we set out to give you a better idea of how our pricing model works.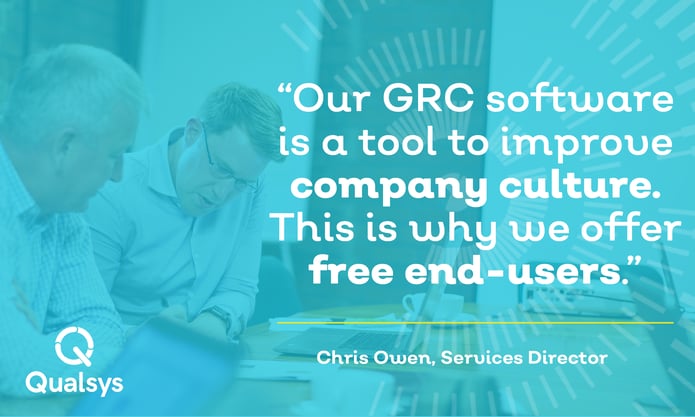 The project
Obviously, a straight-forward 1-module system in a small, new business, with few regulatory requirements will be more straightforward, and so it will cost less than one that extends across a global organisation with multiple sites which needs lots of ERP integrations, configuration and maybe even bespoke development.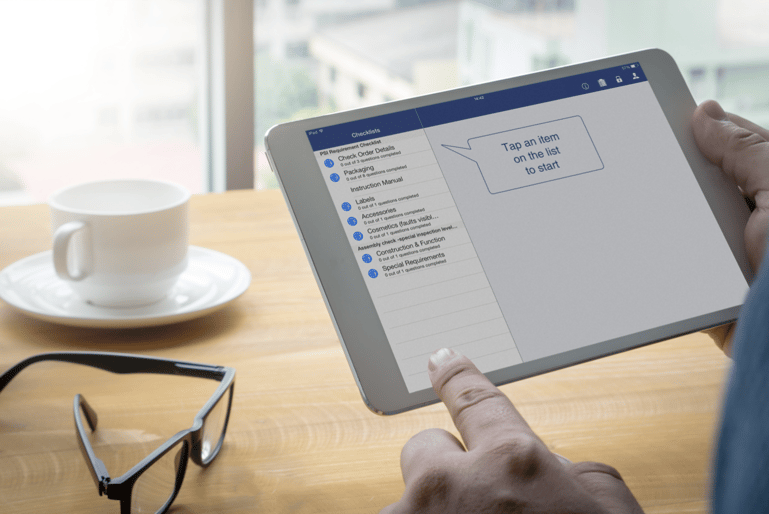 Want a GRC software cost? Use our 3 step price calculator here.
We work with lots of different-sized businesses who want to use our software for different ends, including:
Making their business more efficient.
Managing their certification to ISO standards.
Making their processes more uniform and consistent, as their business grows.
Becoming more transparent and allowing for better accountability.
Process-based risk management.
Integration with an ERP or Linux-compatible system.
A very specific system they want to optimise.
These objectives are very important, because although you may have a very large organisation you might only need our system to control a very simple business process. On the other hand, your business might be small but you need the system to be set up for all of your business processes.
When we first ask you about your objectives, we'll make sure you know what questions to ask. For example, if you want a business management system, do you want it to integrate with your existing ERP? If you're hoping to achieve certification to an ISO standard, is that for one site or for all of them?
We try to keep this process simple, but implementing any new system takes time, investment, commitment and energy. We want to make sure we ask the right questions so there are no surprises later on.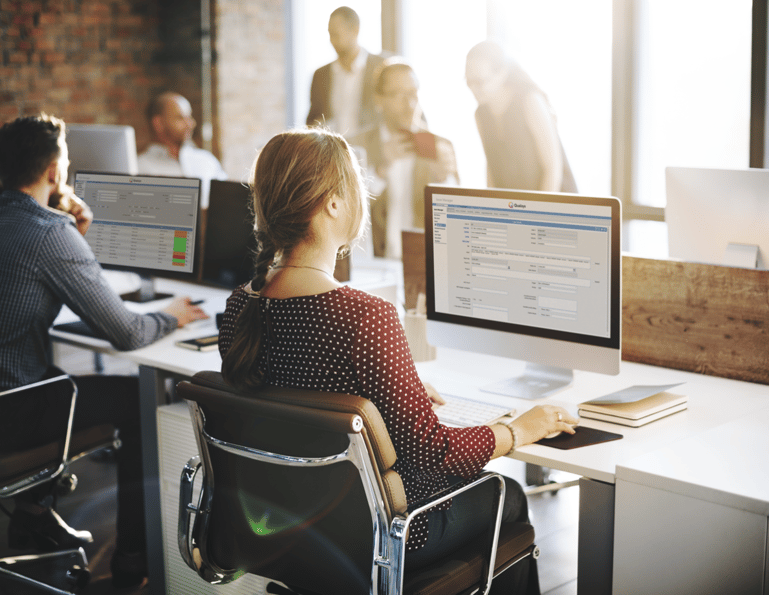 Cost overview
CSO Online reports the average cost of GRC software is somewhere between $200,000 - $600,000. Qualsys's software is a fraction of this cost.
On average, our pricing varies from around £10,000 to £60,000 (including implementation, training, support and maintenance). Our software is an off-the-shelf solution, which means it needs a little configuration to make it work for your business and then you are good to go. This makes it a fast, easy way to implement a governance, risk and compliance management system which truly works.
Included in this cost:
Best-practice implementation
Support
Administrator training
A dedicated account manager who will mentor you and your team
Support with engaging end-users
Customer success leadership videos
Hosting (if required)
User Group community
Modules
When it comes to pricing, although your objectives won't change the cost they will change which modules will suit you and who will need to access the system. For example, if you solely want to control documentation in one department, you'll probably only need our document control module. If you want an enterprise business management system, you'll likely need all of the modules.
Most of our customers start with four or five modules and add more as their management system matures. All modules work well on their own or as one integrated solution.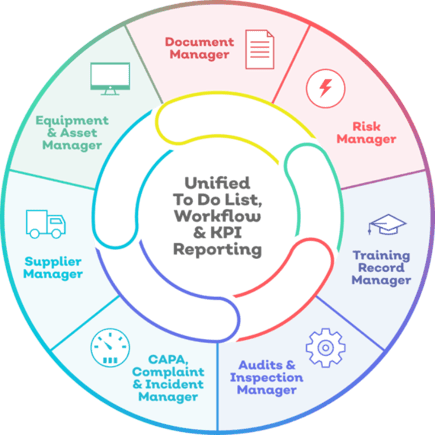 Free end-users
Licences work like fairground tickets. You tell us how many administrators you need on each module. All modules cost the same. The only variable is the number of administrator licences you need.
An administrator is someone who manages the system. Typically, they will:
Create and maintain users and groups.
Control access, viewing permissions and notifications.
Maintain any sort of record.
Decide how the system will be configured.
You don't want to give this access to everyone. Usually, it's best to have a select few people, such as your QHSE team. Occassionally managers from other departments will be administrators. For example, you may want HR to manage and control training records.
We offer free end-user licences. Why? Everyone across your business needs to play their part, be accountable and take ownership. We want to make quality, governance, risk and compliance management a natural part of your everyday business.
Adding an individual licence is a pain-free, efficient and effective process. This makes it easy if:
Someone new starts at your business

Suppliers need access

Customers want to see certain information
Training
A day of training per module for administrators is standard. If you're implementing more modules, the cost of training increases. However, end-users don't usually need training as the system is very user-friendly, keeping the cost low and the roll-out process fast. Most of our customers get their administrators to train end-users and tell them why the system needs to be used.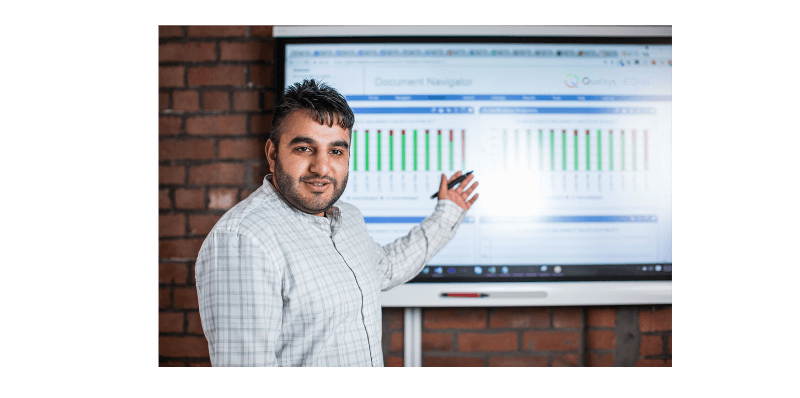 [Qualsys offers you one dashboard for everything]
Bespoke modifications to the software
Many of our customers find the software already has all the functionality they could ever need. However, we do offer our customers the option to make bespoke changes to the system. This is usually when our customers have a very specific process they need to manage. Some modifications we'll make completely free of charge if we feel all our other customers will benefit.
Extra services
You may not have the resources to replace your legacy systems yourself. We offer a range of services which can help you get up and running more quickly. These services include data migration support, validation scripts and process reviews.
Get a price for a GRC software system