Technology investments need to be approached in the same way as you would buy clothes for a teenager. Buy technology your company can grow into.
- Kate Armitage, Head of Quality Assurance, Qualsys
You know you need to invest in new technologies, so your business can increase operational productivity, reduce overheads and enter new markets. But you may be surprised to learn that more than half of new business processes and systems will incorporate some element of the 'Internet of Things' this year.
Undoubtedly, IoT offers huge opportunities for manufacturers.
Sensors can facilitate production flows, monitor development cycles and manage warehouse inventories. Beacons can provide location-specific audit prompts, enable equipment to self-heal and automate action-based triggers.
It's the future and it's here now.
So why are you cautious?
For lots of very valid reasons…
Businesses worry that if their IoT investments don't instantly go to plan, there is a risk to both finances and a company's reputation. And there is concern that it takes time to recoup what you spend, as 75% of IoT implementations can take up to twice as long to implement as planned.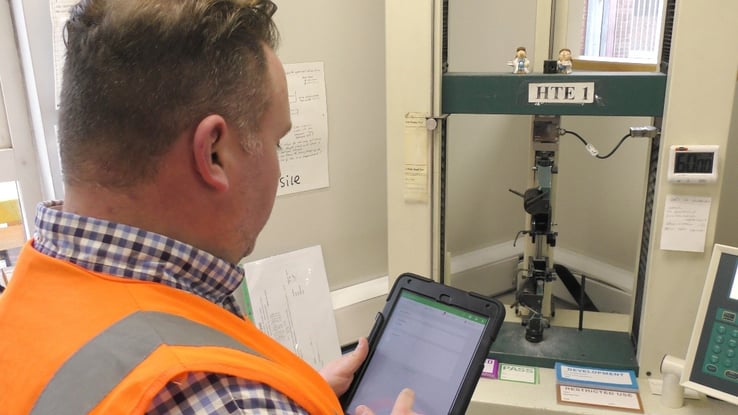 Your stakeholders don't have the money, time or patience for such mistakes and delays. It's a faster, more competitive world and there is less margin for error.
Gartner placed the Internet of Things at the 'inflated expectations' peak of its 2016 'hype cycle'.
But the real questions businesses should be asking themselves are:
Can you afford to not invest in Internet of Things technology?
When should you invest?
And how should you invest?
---
The risk of doing nothing
Before 2000, we used dial-up to connect to the Internet.
Less than 15 years ago, mobile phones could only text, call and play Snake. Now, the average device in someone's pocket has more power than NASA used to send man to the moon.
IoT devices are everywhere. They even monitor our health and order our groceries.
Everyone, from business giants to the elderly, is investing in smart and interconnected devices. And the pace of change is accelerating.
In our private lives, we can afford to embrace new technologies at our own pace. In business, we do not have this luxury.
Competitors, customers and employees expect it - and your business cannot afford to get left behind.
For quality teams, navigating business changes has always required 'whole brain' thinking to manage the risks and opportunities which will eventually transform your business processes.
IoT is no different.
Adopting technology for its own sake without proper preparation is damaging. You need careful consideration of how you want to apply IoT to your business if you are to embrace it properly.
And that means understanding its limitations, and how to overcome them.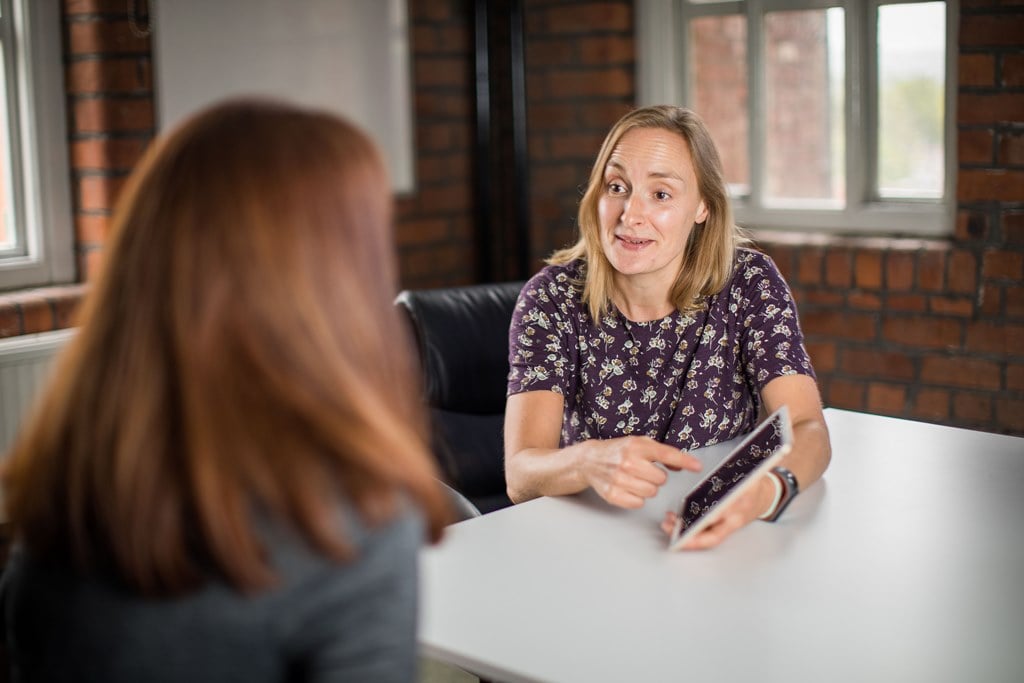 The greatest mistake: data silos
A key benefit of the Internet of Things is the ability to collect vast amounts of continuous feedback data to automate activity.
But most IoT applications are single-purpose tools. This means that important data doesn't necessarily go to the people who need it. Silos are created.
For example: a sensor identifies that a machine requires maintenance. It's unlikely only the operations team need to know about a faulty piece of equipment.
Finance needs to know for budgeting and future forecasting, procurement may need to know for future investment decisions, sales may need to know as it impacts the ability of the company to supply products in the short term, and leadership need to be aware of overall risks.
As Rony Kubar said back in April 2018, the Internet of Things is only half the solution.
'Things' connect to 'Internet', but not to each other. The user of a single-purpose IoT tool receives powerful and valuable data, but the business as a whole might be none the wiser.
Aligning people, plans and processes is just as important as jumping on the technology bandwagon.
Too often, we get so tied up in the wow factor of technology that we haven't got the robust architecture and systems in place to support the innovations in the first place.
If the pace of change and investment in these new technologies evolves as quickly as we imagine, your business will get to a stage where there are dozens of different sensors and IoT systems all sending disconnected data to single-use systems.
To maximise effectiveness, visibility and cross-departmental collaboration, each of these 'microsystems' must be integrated into a single system.
For many businesses, the enterprise quality management system is becoming the tool to do this.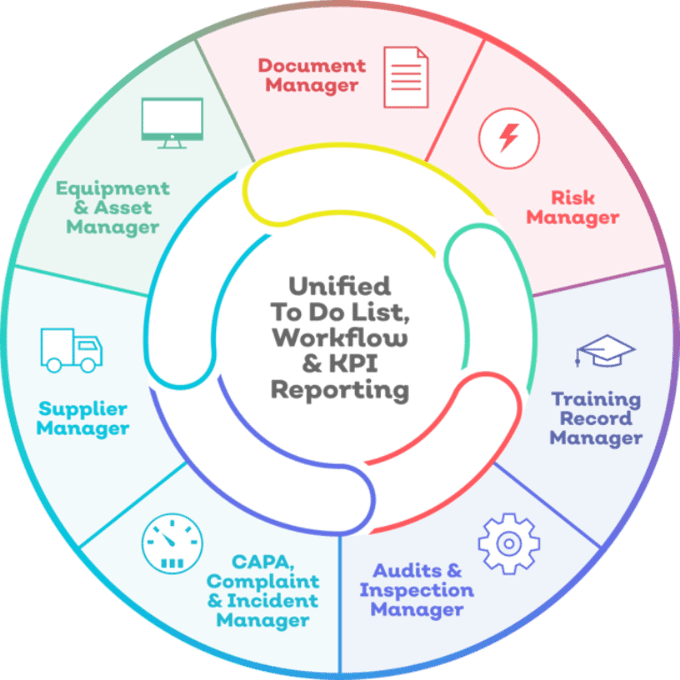 Technology system architecture
Kate Armitage, Head of Quality Assurance at Qualsys, an enterprise quality management system expert based in the UK, believes that investing in a single source of truth for the entire business is more important than ever.
Image: Kate Armitage, Head of Quality Assurance at Qualsys
"Single-use Internet of Things technologies have a place in your business. But to maximise their value, it's essential to have a single source of truth where their data can be seamlessly shared and aligned with your people and processes."
In 2001, Harvard professor Lawrence Lessig identified three layers of operation for the modern business: the code, content and physical layers, explains Kate.
"My advice is approach technology investments in the same way as you would buy clothes for a teenager. Technology will evolve, become obsolete, and be replaced very quickly. So taking care of your 'code layer' without paying attention to your content and physical layers is a big mistake."
One example of a company successfully using IoT is UK textile manufacturer W. E. Rawson. The company implemented an integrated quality management system which communicates with ERP and various other IoT applications.
When there is an incident or issue from the factory floor, canteen, offices, or anywhere else in the business, action-based triggers automate workflows, immediately sending actions and notifications to the assigned personnel.
W. E. Rawson's Quality Assurance Manager Lee Clack recommends choosing a technology expert that commits to a long-term partnership which will evolve the system: "We needed a solution which would sit at the heart of the business, integrate with various APIs and balance enough off-the-shelf functionality with the option to request custom development as we evolve," said Lee.
"We're in the process of moving all our equipment and assets to an electronic register, so all maintenance and calibration requirements can be managed automatically.
He added: "We've now got complete visibility and traceability. We know that any future investments in IoT technologies must meet our criteria to pull data into our central management system."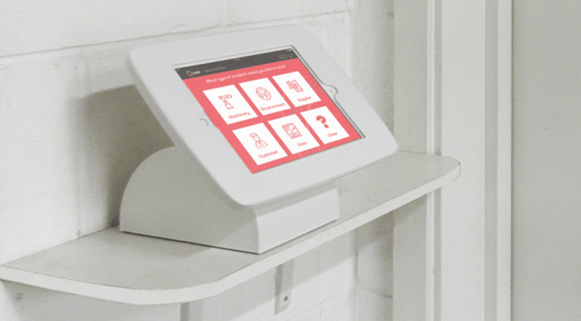 What next:
Investing in IoT technology for quality management will only take you so far - it's investing in a robust central management system which is the key.
It will enable your company to identify and understand the root causes of issues and assess what innovations you really need.
Before you invest heavily in IoT systems, consider:
What is your technology map for the next three years?
What core systems do you need to invest in today to get to where your business wants to be?
How can you use these core systems to align your processes and people?
For information about how enterprise quality management systems integrate with other systems, download the free buying guide here: