Want to contribute to this article?
When planning your customer complaint and feedback management process, there are a lot of questions and risk assessments quality professionals will need to review, such as:
What forms and fields do we need to collect?
How will we gather the feedback in a timely manner?
How will we remove human-error?
What are the steps in the complaint handling process?
How will we escalate high priority issues?
How will we assign roles and responsibilities?
Who needs to be notified? And at what stage?
How will we report and track activity? Who will be able to access the reports? Where will the reports be kept? When will the reports be distributed?
How will we use the feedback to improve our business? How will we raise and share feedback to manage change and continuous improvement?
What will we audit? When will we audit the feedback?
Your business will have a unique process for managing customer feedback and complaints. To best support your people and processes, you need a robust management system.
Many businesses opt to use quality and business management software, such as EQMS, to manage this process. EQMS brings all your customer feedback management SOPs, documentation, controlled forms, workflows, auditing, change management checks and reporting into a united system.
As you can imagine, there are many ways to configure EQMS to manage your customer complaint and feedback process.
When you have a demonstration of our software, our Business Development team will get under the skin of the requirements, your goals and objectives to bring your processes to life. The really in-depth configuration happens during the implementation process, where our Services team will scope your requirements, map your processes and show you how you can build an industry-leading customer complaint and feedback management process.
Below we've provided some examples of the features available in EQMS. This is by no means an exhaustive list, but provides some insights.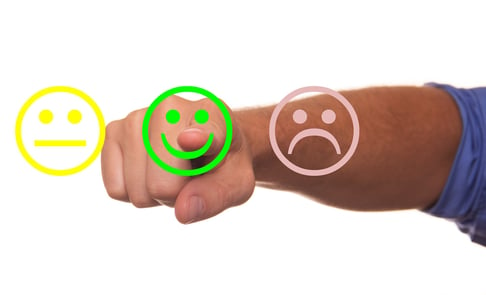 1) Collect the field forms you need
Dynamic form fields ensure the right information is collected at the right time. Licensed users are able to specify exactly what fields are collected and when. This ensures when the feedback form is passed on to the next person, there is no missing information or ambiguity. Most importantly, it's easy for licensed users to update the fields, create new forms and add new form fields, so you can be confident that the quality of data can always be optimised.
2) Unlimited issue categories, types and forms
Create an unlimited number of form types, issues types and categories. This makes EQMS the ideal customer feedback management portal for your entire business. Scalable licensing models, combined with a modern and intuitive interface, enables you to collect feedback from employees across the business and your customers.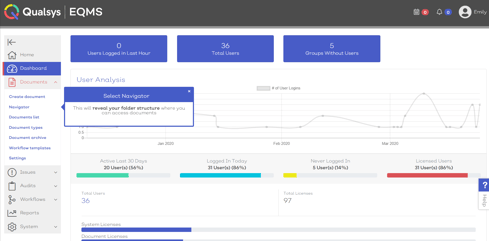 [Interactive help guides walk users through using the system]
3) Escalation process
There is nothing more damaging to your business reputation than an unhappy customer whose issue goes unresolved. Eliminate the possibility of human error by implementing a robust feedback management process. With EQMS you can tailor escalation processes based on the information collected about the issue. This means you can run parallel decision tree steps.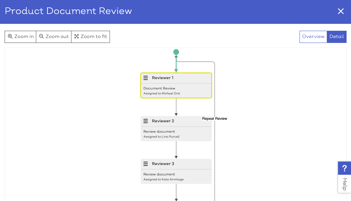 4) A suite of notification and reminders options
Even employees with the best work ethic can't always resolve every issue instantly. There's often a lot of complexity involved and people have a tendency to not communicate enough. When to-do lists grow and these to-do lists are on different systems or in the employee's head, they often get forgotten until it's too late. Unfortunately, this build tension with customers and doesn't align with the customer-first responsive brand. EQMS has a full suite of mobile, email, and in-system notifications to keep your employees connected.
4) Audit trails for everything
Have complete confidence you'll always be able to learn about any process issues. Audit trails provide a detailed record of who, what, why, when, where and how any change within the system occurred. Pinpoint any bottlenecks in your customer feedback management process, protect your business and demonstrate best practices.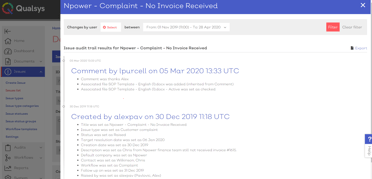 5) Bring your controlled documents, SOPs, audits and training together
Make it easy for your employees to view related processes and documents. Automatically raise issues from audit findings. Manage change processes. Assess employee requirements for training. With EQMS, you continually improve your entire business by managing feedback holistically with other business processes.
Questions? Request a call back at your convenience here:
6) Intelligent reporting
Whether you want to track NPS, CSAT, or your bespoke customer feedback metrics, you have the option to monitor your customer sentiment, understand what you could improve and what your business is doing well. With EQMS, you can cut and slice your data in many ways. We also have a support team on-hand to help you set up dashboards and custom reports.
The best way to see what you can achieve with EQMS?
Request a demonstration or a trial: