Want to contribute to this article?
It isn't enough to just show your ISO auditor processes that work.
Clause 10.3 of ISO 9001:2015 lays out the requirements of continuous improvement - so you must show a recurring drive to scope, review and optimise your quality management system.
We asked Helen Gray, Six Sigma Black Belt and CQI continuous improvement expert, about the ingredients that every business needs to drive continuous improvement that actually sticks.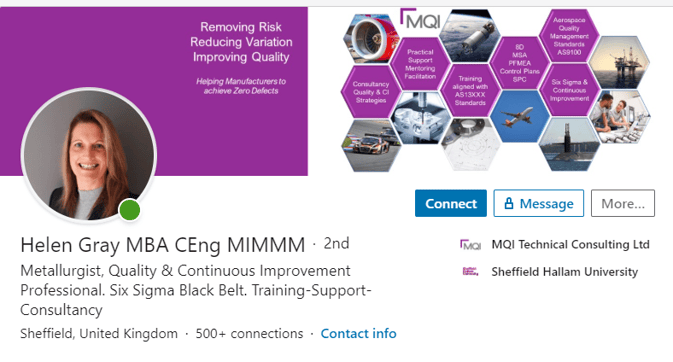 Ingredient #1: The tools (and knowing when to use them!)
There are a range of continuous improvement tools you can apply.
The traditional quality improvement tool is of course auditing: thorough on-the-spot inspection of your systems and procedures.
Auditing gives you the opportunity to see whether your practices comply with your procedures, the requirements of your business standards, and your internal KPIs.
It also provides an opportunity to:
1. Pinpoint areas for improvement

2. Implement corrective actions in areas that are non-conforming

3. Uncover good practices which could be adopted in other areas of the business
Something as small as improving management of the calibration system or how contract reviews are undertaken when an order is placed can be classed as continuous improvement actions.
But systematic, long-term, world-class continuous improvement in a tightly regulated market?
ISO 9001 doesn't specify the specific tools and techniques to be used for continuous improvement, but specific quality tools and techniques are mandated as part of customer requirements in highly regulated markets.
Helen recommends the following methodologies:
Failure Mode Effect Analysis (FMEA)
FMEA is a structured method for analysing risk in a process.
It identifies potential failure modes and their effects.
These are ranked by severity, frequency of occurrence and detectability of the potential failure.
FMEA also identifies the actions required to reduce or eliminate the risk, and the expected results of those actions.
Used in conjunction with a process flow diagram and control plan, FMEA is an effective method for identifying, mitigating and preventing risk in a manufacturing process

Measurement System Analysis (MSA)
A measurement system is the combination of
People
Equipment
Methods
Materials
Environment
Decisions
that produce a measurement result in your organisation.
It's crucial you know how much variation there is in your measurement system, as significant variation can mask the true result and produce false data that damages your quality management system.
Removing variation from a measurement system therefore improves process capability and give you greater insight into how your business processes are actually performing day-to-day.
MSA considers the accuracy and precision of your data collection by assessing measurement bias, linearity and stability, and how repeatable and reproducible your measurements are.
Understanding the health of your measurement system lets you identify areas for improvement such as retraining personnel, or improving the environment in which measurements are taken..
A tree diagram is a good way of recording the factors that could affect variation: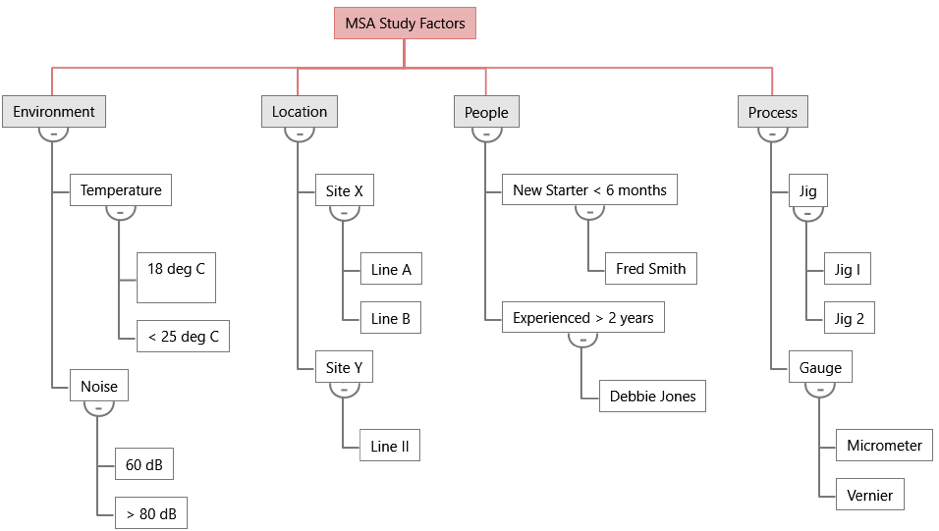 Process control
Process control is a proactive activity to prevent defects occurring in the first place.
This could be something as simple as a checklist to ensure each step of a set-up is completed and nothing has been forgotten, skipped or neglected.
It could also mean error-proofing: building simple fail-safes into processes to prevent errors being made.
This could mean applying jigging to ensure a component is in the correct orientation, or colour-coding items to ensure the correct one is selected.
8D
A problem-solving methodology developed by Ford, based on Deming's Plan Do Check Act cycle.
8D relies on identifying the true root cause of a problem to prevent re-occurrence.
Containment prevents any further defect escapes, while techniques such as the 5 Whys can be applied to identify the true root cause, enabling robust CAPAs to be implemented.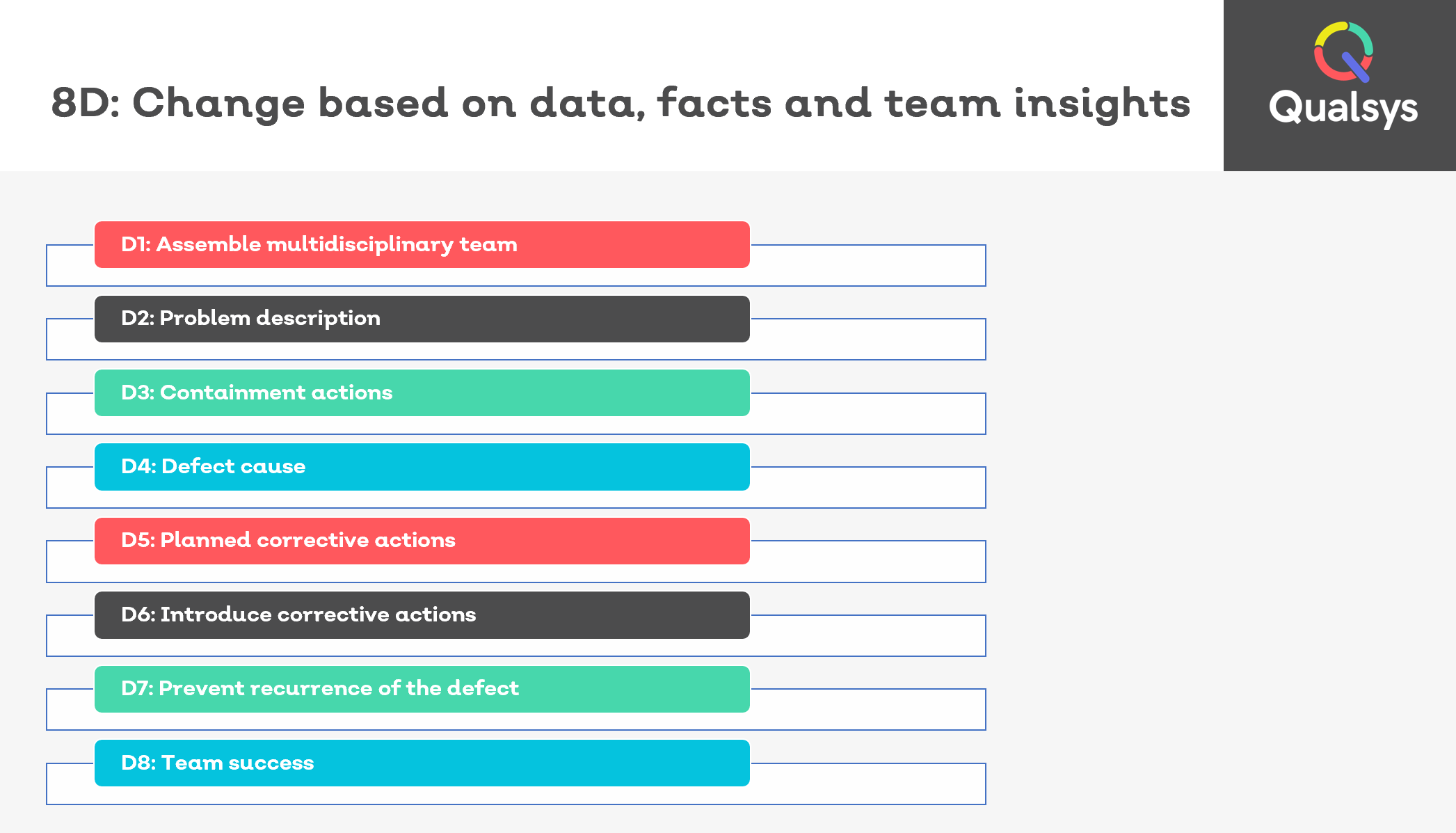 Picking your battles
Applying these tools costs money and time.
High-integrity sectors like aerospace have no choice but to apply them, as non-conforming product can have a deadly impact.
But that doesn't mean other, less tightly-regulated sectors won't see bottom-line benefits by implementing continuous improvement techniques.
Reducing the amount of non-conforming product your business produces means:
Better on-time delivery performance
Improved customer satisfaction and by extension lower churn and higher retention
Additional capacity to grow and acquire new customers
Less scrap and rework

Because of this, Helen recommends that every business applies measured and targeted continuous improvement where it matters.
And knowing where and when to apply the tools for maximum impact is key:
Every process has inherent variation that can't be removed.

There are benefits to removing variation from a process, but a point can be reached when the cost to remove it outweighs any benefit.

At this point there would be more benefit from moving onto other processes that are less capable.

Sustaining your improvements is the key to continuous improvement.
Industry-specific regulations are beginning to reflect the significance of continuous improvement too.
Aerospace AS 9100 already goes beyond the requirements of ISO 9001.
And AS 13100, arriving in Q2 2020, goes a step further.
AS 13100 will harmonise OEM requirements and mandates the use of process flow diagrams, PFMEAs, control plans, MSAs, process control and 8D.
With the benefits gained from these initiatives, we can expect other industries to begin adopting these improvement tools and techniques in the future.
Ingredient #2: Culture
How can quality professionals enforce continuous change in a work environment where people naturally repeat processes and habits?
Helen argues that a supporting culture is vital if continuous improvement tools are to be applied in a way that sticks.
That means:
Open communication

Flat hierarchy and 'open doors'

Recognition and rewards for successful continuous improvement initiatives

Active training so the quality team can apply continuous improvement tools effectively
Employees might be really switched on and have an idea about improving a process.

But if they don't have a channel to make suggestions up the chain, their voices won't be heard.
A 'blame culture' and mistake-hiding will stifle any continuous improvement before it kindles.
And communication silos and disengaged staff mean the same old defective processes will bounce back and resurface, bringing a 'fire-fighting' culture with them.
Which brings us to the third ingredient...
Ingredient #3: Leaders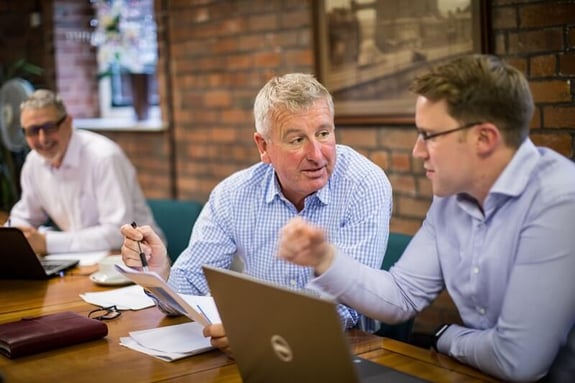 Continuous improvement tools need a supporting culture. And a supporting culture, as laid out in Annex SL, has to be driven and guided by senior management.
Time needs to be set aside for training to enable key people to gain the competency required for quality tools and techniques to be implemented effectively.
Leaders need to set clear stretch targets, 'walk the talk', and communicate effectively so everyone is working towards the same goals.
A leadership team keen to improve their business and support the quality department is the difference between a continuous improvement project that drives real change, and the majority of initiatives that fail.
As Helen says:
Continuous improvement requires investment.

This could be software to improve management of procedures or analysis of data.

It could be something as simple as improving the lighting in a work area.

These improvements demonstrate commitment by leadership.
A trained and engaged quality team with authority to spread change throughout the organisation is one of the most potent competitive weapons your company can use for future-proofing.
Getting all the ingredients for continuous improvement in place isn't easy. But the benefits are there to be had.
Next steps
Connect with Helen on LinkedIn: www.linkedin.com/in/helen-gray-mqitc/
Read our other interviews with Helen on the Qualsys blog.
Or access our culture of quality toolkit and take the first step towards a continuous improvement culture: