Want to contribute to this article?
ISO 19011:2018 provides auditors with useful guidelines for improving management system auditing.
The standard provides guidance for managing audit programmes, conducting audits, and managing the competence and evaluation of auditors.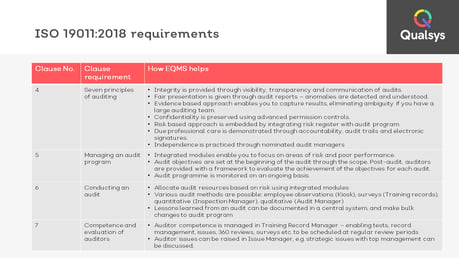 Download our ISO 19011:2018 PDF, written in partnership with Richard Green, who was on the technical committee for the revised standard.
Included when you download the PDF:
ISO 19011:2018 clause requirements
Changes from ISO 19011:2011 to ISO 19011:2018
Strengths, weaknesses and opportunities using the new ISO 19011:2018 framework
How EQMS software helps you to apply ISO 19011:2018
Download the ISO 19011:2018 PDF here:
;
What to do now
If you're an auditor and want some tips, tools and ideas to upgrade your skills, access our ISO 19011:2018 toolkit.