Want to contribute to this article?
For every 2 million unsafe acts in the workplace, there are 240,000 near misses and, ultimately, one fatality.
A behaviour-based safety (BBS) management system helps you understand unsafe acts, then implement measures to prevent them recurring.
In this article, we explain:
Why high-risk businesses need BBS checklists

Introduce you to ISO 45001 and software tools to implement a BBS checklist
Link to 10+ free BBS checklist resources from our ISO 45001 toolkit
Why high-risk businesses need a BBS checklist
Monitoring and assessing the behaviour of your employees in line with best safety practice not only decreases the likelihood of a costly incident or accident in the workplace, it's a big step towards compliance with the latest ISO standard, 45001.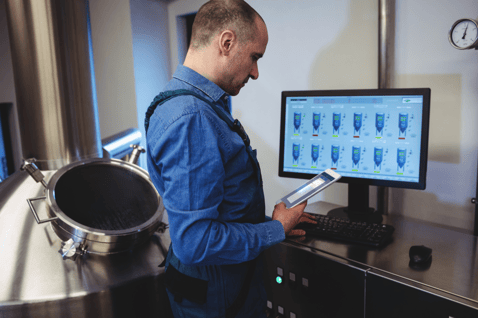 What is a BBS checklist?
In short, a BBS checklist allows you to assess each area of your business to ensure employees are acting in a manner which will not endanger the health and safety of themselves and others.
The make-up of a company's checklist will be specific to that company. But it usually contains elements like:
Personal protection equipment: is it available, fit for purpose, and being properly used?

Body use and position: are employees physically acting in a safe way?

Awareness: are staff aware of pinch points and fire safety procedures?

Tools and equipment: are they properly optimised, safe and appropriate?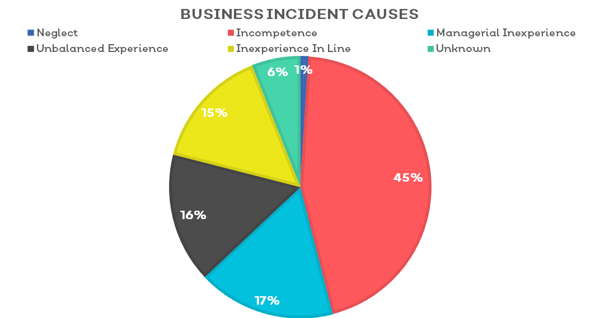 Almost half of business incidents stem from human error and incompetence.
A BBS checklist pinpoints those errors
Industrial safety pioneer Herbert Heinrich expressed the significance of safe workplace behaviour with his famous 1931 pyramid:
Heinrich identified that for every 2 million unsafe acts in the workplace, there are 240,000 near misses and, ultimately, one fatality.
The BBS checklist operates on the principle of decreasing the magnitude of the lowest tier - and by extension decreasing the likelihood of the more serious risk events above.
What you need to do
It's not just a case of putting a checklist together and pinning it up on a factory wall. As with any quality control initiative, some crucial ingredients are needed to drive positive results.
These are:
Engagement and habitual use
Strong data
Feedback
In short, your entire workforce should be educated about the benefits of a BBS checklist. Everyone wants to work in a safer, more efficient and effective workplace, and the BBS checklist is the first step to achieving that.
Staff should be encouraged to use the checklist habitually, offer feedback for fine-tuning or additions, use the checklist on each other, and collect all relevant findings to add to a risk register, to facilitate corrective actions and to drive continuous improvement.
Depending on the structure of your business, you may want to employ multiple checklists, one by department, function or area.
The make-up and quantity of your checklist(s) is entirely up to you; mapping your BBS assessments clearly onto your business should be the primary focus.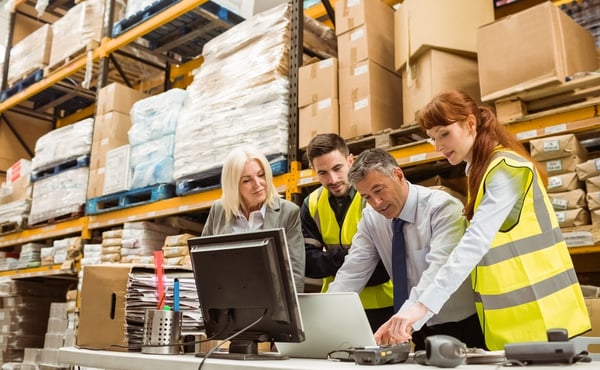 Involve everyone with the BBS checklist for maximum effectiveness
Many BBS assessments are conducted on paper and clipboard - but many businesses are turning with increasing frequency to electronic systems for easier, rapid collection of environmental and health and safety data.
Qualsys's mobile auditing application and risk management module are one example, used by a range of businesses for electronic BBS checklist completion and risk recording.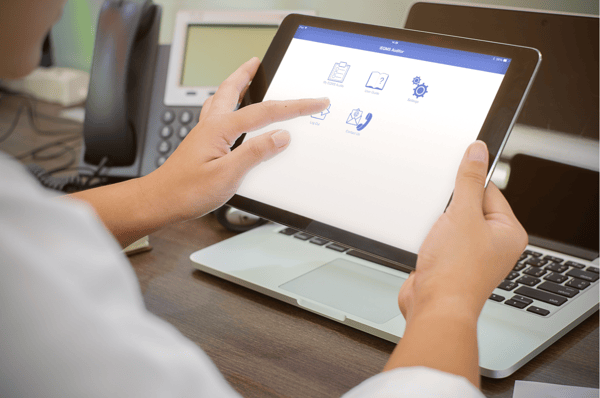 Identify non-conformances and BBS observations on an iPad with
Qualsys's mobile auditing application - then upload
straight into the main system for corrective action once you're back online
However you want to complete your BBS checklist, recording the findings clearly and acting on them promptly is key.
The benefits
Obviously, the main benefit of a robust and collaborative BBS approach is a safer workplace: fewer unsafe acts, fewer near misses and minor injuries, and fewer major or deadly incidents.
But don't forget the knock-on effects of boosting BBS with a checklist, such as:
A happier and more confident workforce
Less 'lost time' from injuries
Increased production and efficiency as fewer incidents occur
Fewer observations and non-conformances when the auditor comes knocking
Collective ownership and responsibility for workplace safety
A collaborative quality-oriented culture with shared ideas and best practices
A boosted risk management strategy which considers employee behaviours
Add your BBS findings to a risk register in the
risk management module

to augment your risk strategy
What to do next
Whether you're aiming for ISO 45001, looking to reduce your COPQ or just want a more efficient, happier workforce, the BBS checklist is the starting point for an effective environmental, health and safety management system.
Access our ISO 45001 toolkit for more resources.