Want to contribute to this article?
With 37% of organisations planning to transition to ISO 9001:2015 this year, it's important that you have the best information. The ISO 9001:2015 toolkit is a free resource Qualsys uses to share useful information to support you throughout your transition. Recently, we have received a number of requests on how to best tackle the new clause, "Context of the Organisation". We reached out to quality professionals across the globe and asked them to share their advice, experience and templates. Below are five top tips for tackling "Context of the Organisation".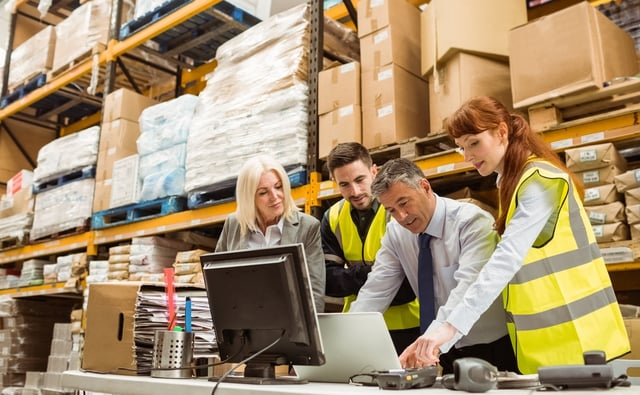 ---
#1 – Don't over-complicate the requirements
Colin Partington of CPA Associates:
"This is much easier than many people are making it. When you look at an organisation's name it may tell you what they do (e.g. 'Smith's Timber Supplies', or 'Jones' Solicitors'), or it may be less clear, such as 'Partington Associates' or 'Bartons'. The context clause requires the organisation to identify what they do and to tell people, but it also requires them to identify which other groups may impact upon the organisation (e.g. suppliers, customers, regulators, industry associations etc.).
"You must identify what you do and tell people, but also identify which other groups may impact upon your organisation."

"Once identified, they need periodic review to ensure that they are still valid – management review is a good time for it. On the second point regarding internal audits, I wouldn't audit it separately; it should be covered when auditing top management and so on."Context of the Organisation explained

---

#2 – Do a SWOT (Strengths, Weaknesses Opportunities, Threats) analysis

Dr Anu Spratley, EHS Manager, Cathedral Hygiene:
"For ISO 14001:2015, I explored all our internal and external opportunities and threats, then reviewed stakeholder needs. I then looked at issues associated with them, what we had control of, and what we do not have control of."
Another quality leader:
"I tried to answer the following questions:
Who are our interested parties and what are their requirements?

What is the purpose of our organisation existing and sustaining over time?

What environment are we operating in (e.g. scale, geography, standard, technology specialisation etc.)?
This will give you the context of the organisation."


"What is the purpose of our organisation? What environment are we operating in?"

A simple, pragmatic approachLots of quality professionals recommend that you:
Set out all environmental conditions that directly or indirectly impact your organisation.

Analyse the details of each condition.

Make a plan to anticipate every condition that might arise.

Put the conditions in a risk management worksheet.
Context of the Organisation explained
In this free webinar, Richard Green, ISO Quality Management Consultant, discusses how quality professionals can ensure their organisation meets the new requirements of ISO 9001:2015

---
#3 – Align quality with your organisation's strategic priorities
Tim Welford, ECLM Ltd:
"Look at statement of purpose, business plans and business development plans and ask what has been taken into account or not and why in both cases."What market research has taken place that affects the business opportunities and commitment to the context of objective setting? Has this thinking taken on board due diligence, the factors and areas of the full business current operations and each section development plans that are aligned to the core purpose."Download our playbook "Align Quality Priorities with the Strategic Direction of the Organisation"

---
#4 – Start with the regulatory requirements
In heavily regulated industries, "Context of the Organisation" means focusing on those regulations.
Quality manager in the aviation industry:
"We work in a heavily regulated industry, where context is defined by the applicable regulated framework: maintenance, airworthiness management, design and production of new components/modifications."Subscribe to our free governance, risk and compliance newsletter

---

#5 – Use the free help available online
One quality professional said: "We used PS ISO/TS 9002:2016 QMS guidelines issued by BSI, along with information from eqms.co.uk." Use Qualsys's ISO 9001:2015 Toolkit
Richard Green, ISO Quality Management Consultant, talks about how best to analyse the "Context of the Organisation"
---
What you should do now
Learn how EQMS can help your organisation manage business processes and ISO requirements by requesting a 30-minute demonstration with a member of our team.