Want to contribute to this article?
ISO 9004 is currently under revision and the draft international standard is now available for public comment. In this article, we spoke to Richard Green, founder of Kingsford Consultancy Services Ltd and former Technical Director at IRCA, who shared what the standard is about and how you can get involved.

Background
First published in 1994, ISO 9004 was updated in 2000 and more recently in 2009. It stands apart from ISO 9001 but is aligned to it where it makes sense to do so.
Because ISO 9004 wasn't revised alongside ISO 9001 in 2015, it needed to be updated to meet the new requirements of that standard. A project to revise ISO 9004 was approved in December 2015 and a technical committee is currently developing a working draft.
The title and scope of ISO 9004 have changed, and there's now a self-assessment tool to evaluate how best to implement the standard's recommendations. For example:
The standard now explains the difference between 'Mission', 'Vision', 'Objectives' and 'Policy', and it applies

to all organisations, no matter what their size or sector.

The title of ISO 9004 was previously "Managing for the sustained success of an organization – A quality management approach." It'll now be titled "Quality of an organization – Guidance to achieve sustained success."
What does it mean by 'sustained success'?
Richard Green explains: "There are still questions as to what constitutes sustained success. There haven't been any studies in this area since Jim Collins's "Good to Great" 30 years ago, but overall the feeling is that ISO 9004 is going in the right direction.
"ISO 9004 offers guidance as to how organisations can enhance their overall quality by improving their maturity level, and provides a framework for strategy, leadership, resources and processes."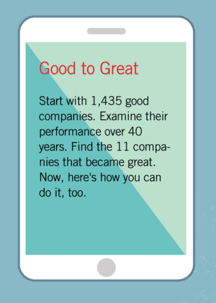 http://www.jimcollins.com/article_topics/articles/good-to-great.html#articletop
Should our organisation work to ISO 9004?
ISO 9004 is recommended as a guide for organisations to extend the benefits of ISO 9001 and develop their performance through continual improvement.
Richard says: "Should you go for 9004 if you already have 9001? I'd say that depends on your motives for going for 9001. If you went for 9001 simply to get onto tender lists and you've no aspirations for seeking to operate an efficient and effective business, then no. If you genuinely want to develop yourselves, then yes."
Is ISO 9004 taken up less than ISO 9001?
Low awareness, and competition with other methodologies, might go some way to explaining why there seems to be less talk about ISO 9004 than its bigger sister ISO 9001.
"I think lack of take-up is partly down to people not appreciating it exists," Richard says. "Or if they have heard of it, not understanding what it sets out to achieve. Also there's stiff competition out there in terms of improvement methodologies, most of which are sexier – lean, six sigma, Kanban and so on."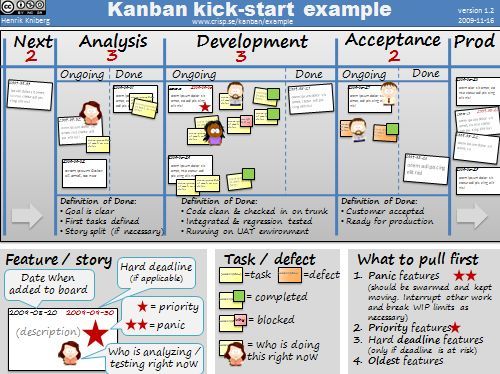 ISO 9004 is currently being reviewed, and the draft is now available for public comment. Download a copy of the standard here: https://www.iso.org/standard/70397.html.
Alternatively, subscribe to the Qualsys newsletter for regular updates on standards, regulations and quality career development.