Want to contribute to this article?
If your company is international or growing, you might find yourself asking how you can make governance, risk and compliance more inclusive to employees who speak different languages without creating additional administrative burden.
Worry no more - Qualsys has you covered with our multilingual management systems.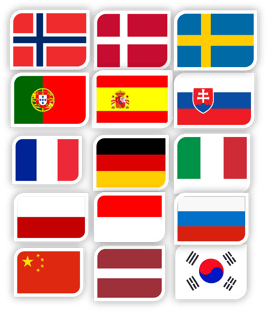 Governance, risk and compliance for multi-site, multinational organisations
Robert Oakley, Commercial Director at Qualsys says the introduction of more languages to the EQMS system strengthens the company's position to provide the most global management system.
"Our goal is to provide solutions which make governance, risk and compliance accessible and easy. To make quality best practice part of the business DNA. This means providing a scalable solution which is cost-effective, fast to implement and delightfully user-friendly.
"We already work with companies located all over the world, in more than 125 countries. By introducing more languages, we this will enable organisations to more easily share best practices between sites by improving engagement with the system."

EQMS by Qualsys is being made available in more than fifteen languages.
How does it work?