Want to contribute to this article?

Declan Webster, Service Implementation Manager at Qualsys, has produced new EQMS Quick-Start Guides to help EQMS end-users get off to a flying start when they first begin using the system.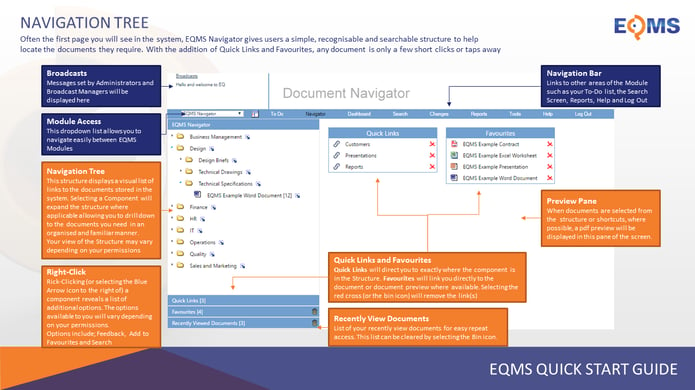 Declan said: "EQMS has lots of advanced functionality, compliance analytics and reporting options for administrators. However, we recognise that lots of end-users only need to log in to view their to-do list, approve a document or check a process.
"Qualsys have created these Quick-Start Guides to sit alongside the EQMS Help Videos to help end-users get familiar with the basic functionality in EQMS. The guides contain useful tips, shortcuts and screenshots. We'll be producing more of these free printable guides over the next few weeks!"