Want to contribute to this article?
In February 2019, 265 quality professionals from 55 countries shared their experiences, challenges, working styles and insights in the annual global quality survey circulated by Qualsys.
And the results are now in.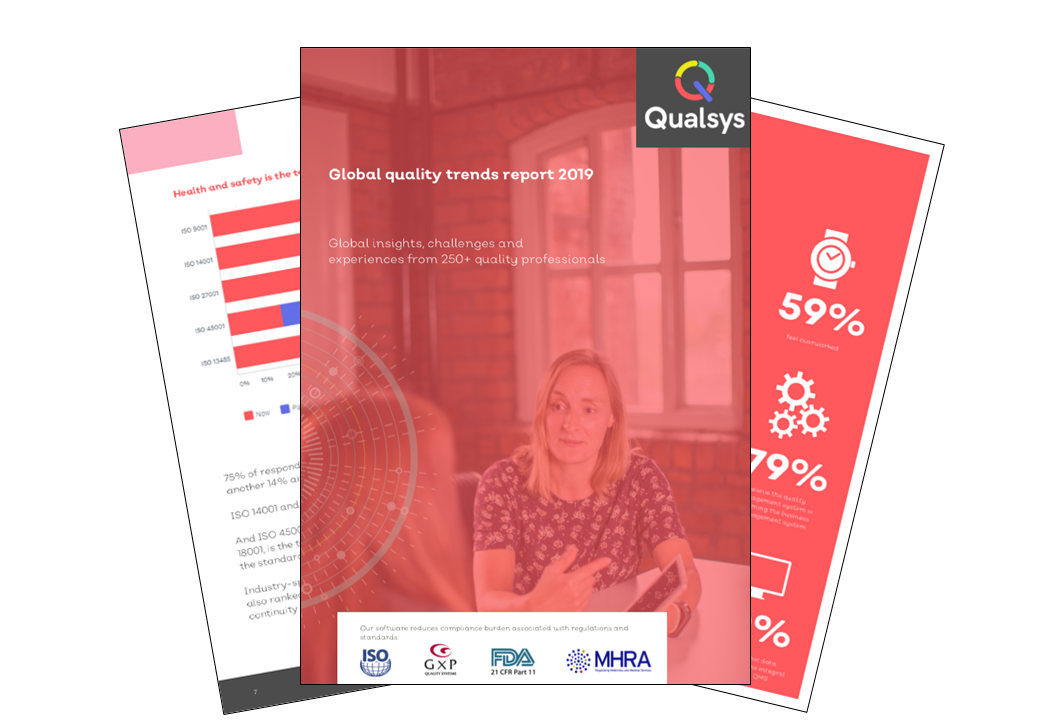 The global quality trends report takes the temperature of the quality industry each year, exploring key questions such as:
Which ISO standards are quality managers valuing and prioritising?
Are quality professionals happy with their day-to-day?
How are business leaders and board members interacting with quality?
From the role of technology to cultural change, the report unpicks the factors impacting the quality profession in 2019.
Next steps
Access the 2019 report to:
Benchmark against your peers
Learn about the key priorities, plans and pitfalls for 2019 in the quality industry
Inform your own quality approach and roadmap