Want to contribute to this article?
Qualsys is delighted to reach the finals of the 2018 IT Europa European IT & Software Excellence Awards, in the SaaS Enterprise Solution of the Year category.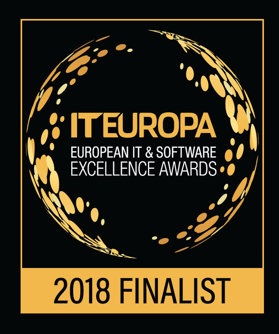 The Awards
The Awards showcase the best of the European IT industry, from big names like Google and Microsoft to independent software vendors, system integrators and solution VARs. The 2018 ceremony will mark the tenth anniversary of the Awards.
The category
Qualsys has reached the finals for the SaaS Enterprise Solution of the Year category. The category focuses on independent software vendors delivering SaaS solutions to large, multinational enterprise customers.
Finalists were required to demonstrate how their enterprise software solution offered ease of deployment, management and integration for their customers. Scalability, international application and ability to support complex, international business operations were also key benchmarks of success.
Why Qualsys?
The strength of Qualsys's business partnership with Sodexo was a determining factor in reaching the finals of the Awards.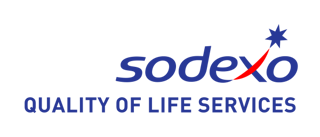 As the world's 19th largest employer, Sodexo contains thousands of end users in 80 countries using Qualsys's document, audit, issue and training management software modules.
Five key performance indicators demonstrated how Qualsys's SaaS enterprise solution positively impacted the Sodexo operation:
1. Qualsys's unlimited free end user model allowed Sodexo to scale their solution as widely as desired without prohibitive costs
2. The user-friendliness of the modules, coupled with Qualsys's 'train the trainer' approach, allowed rapid but controlled exponential deployment across the Sodexo infrastructure
3. Process automation and integration between modules allowed considerable time savings and more efficient working: Sodexo's Global VP of Quality & Compliance Carl Stanbridge reported a 60% decrease in time expenditure for internal auditing.
4. Qualsys's continued post-deployment technical support and agile development process allowed Sodexo to maximise their use of the system, offering feedback for the Qualsys development team to action into continuous improvement.
5. Sodexo testimonials, such as:
The relationship we have with Qualsys is outstanding. We are very happy.
Rob Gibson, EQMS Manager
Qualsys's experience in working with large, complex, multinational organisations was a key factor in Sodexo's decision. The flexibility of our enterprise quality management system has allowed Sodexo to tailor the solution to address a complex requirement, whilst simplifying and embedding compliance. I saved 60% of my auditing time with iEQMS.
Carl Stanbridge, Quality & Compliance Director - Global Pharmaceuticals & FMCG
What next?
The award will be presented to the winner on 19 April.
To read more about our partnership with Sodexo, click here.
Access our free enterprise case study booklet to see how BT, Diageo and Sodexo use our solution for more robust and efficient quality management.
Discover more about our GRC solution for enterprises here.
And wish us luck for the finals!