Want to contribute to this article?
Qualsys is delighted to welcome five new team members who have joined us over the past few months.
The company is always excited to introduce new talent to further advance EQMS and the services we provide.
Mike Pound, Managing Director at Qualsys: "It is great to have so many skilled professionals joining us with the same drive and enthusiasm that Qualsys was founded on. It is a pleasure to provide our employees with a positive environment to learn and thrive in, knowing that they are getting the experience needed to do great work."
Kate Armitage - Product Quality Assurance Manager
Kate joins Qualsys as a software Product Manager. She joins us with over 15 years' experience in IT Solution Delivery and Quality System Management. Kate will be coordinating a number of exciting new projects, working closely with our new and existing customers and our development team to progress EQMS.
Not one to sit quietly in the corner, Kate wears her heart on her sleeve and gets stuck into every project. She is looking forward to applying her skills to a new challenge and getting to know the Qualsys team.
At the weekends you will find Kate hiking in the Peaks, knee-deep in mud, with a flask of tea and a slab of flapjack.
To contact Kate, you can email her on kate.armitage@qualsys.co.uk.
Alex Swan - Business Development Manager
Alex helps quality professionals who have contacted Qualsys to overcome the GRC challenges they face in their organisation. He goes the extra mile to ensure our prospective customers have the resources and information they require to achieve success, spending much of his time traveling across the UK to deliver presentations and supporting customers through their EQMS implementation.
Alex is looking forward to championing the "Grow By Case Study" company ethos and helping more companies to deliver tangible results with EQMS.
Outside of work, Alex is often whizzing across the county on his road bike.
Contact Alex to discuss your GRC challenges: alex.swan@qualsys.co.uk.
Mark Brook - Service Implementation Manager

Mark manages the end-to-end implementation process of EQMS, making sure that the system is configured to best fit our client's requirements.
He has over 15 years' experience in technical roles, implementing solutions for the NHS and other highly-regulated and complex-structured organisations across the globe.
In his spare time, Mark enjoys CrossFit, watching Sheffield United and spending time with his family.
Contact Mark on: mark.brook@qualsys.co.uk.
Sam Rumley - Software Developer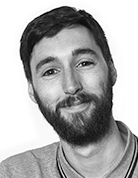 Sam graduated from Sheffield Hallam University in 2013 with a masters in Computer and Network Engineering.
Before joining Qualsys in June 2016, Sam spent several years developing advanced healthcare systems. Now, Sam will be optimising the EQMS modules to deliver industry-leading GRC solutions for our customers.
Contact Sam: sam.rumley@qualsys.co.uk
Dave Beard - Service Implementation Manager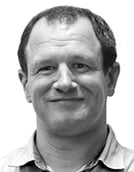 Dave achieved a First Class honours degree in Computer and Network Engineering from Sheffield Hallam University.
With 13 years' experience implementing software and supporting the network infrastructure for an NHS supplier, Dave will be managing the end-to-end implementation of EQMS for a number of Qualsys' new customers.
Dave is really looking forward to learning more about EQMS and delivering a seamless implementation.
Contact Dave: dave.beard@qualsys.co.uk