Want to contribute to this article?
Leading textile manufacturer, W. E. Rawson Ltd, is implementing a new electronic quality management system to improve accountability, issue management and to optimise processes across its Wakefield site.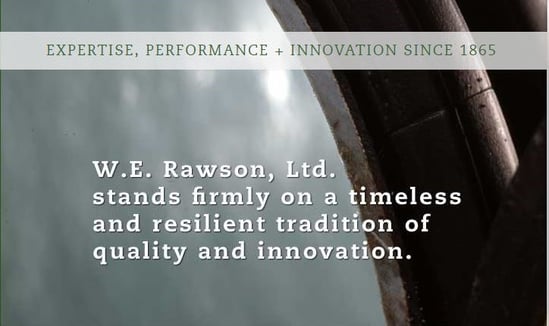 W.E Rawson Ltd has been manufacturing and distributing Non-Woven Textiles from their site in Yorkshire for 150 years. Their continuous growth is attributed to their commitment to innovation and Drive Continuous Improvement with ambitious growth plans for the next 12 months, W. E. Rawson Ltd is now replacing their legacy systems with EQMS.
EQMS will help W. E. Rawson Ltd incorporate a consolidated approach to quality and compliance management.

Lee Clack, Quality Assurance Site Manager at W. E. Rawson Ltd said they carefully selected EQMS for its integrated functionality, user-friendly interface and powerful reporting capabilities:
"We didn't have any reservations before procuring EQMS. This is simply the best system on the market. It is c

ost-effective, modern and user-friendly. There are a lot of QMS systems out there; however these are a million miles away from EQMS by Qualsys.
The sales team has been excellent and very professional and I have found the implementation team have always been very well organized and have documented everything.
We're confident that EQMS is going to help us meet our goal to reduce compliance burden and further embed a culture of quality."
Business Development Manager at Qualsys, Alexander Swan said the team at Qualsys are looking forward to helping W. E. Rawson Ltd achieve a substantial ROI with EQMS:
"From my first interactions with W. E. Rawsons Ltd it was clear that Quality and Continuous Improvement was incredibly important to the company.
The entire team have been extremely professional throughout, and after extensive scoping the decision was made to work with Qualsys.
We are really looking forward to finishing rolling out EQMS and working in partnership with W. E. Rawson Ltd to help them to achieve substantial return on investment with EQMS."
If you are interested in seeing how EQMS can be used to support your organisation to achieve ISO standards, eliminate compliance burden and embed a culture of quality, please download the EQMS Datasheets.