Want to contribute to this article?
Qualsys are delighted to announce that Synexus, the world's leading site management organisation, has recently launched EQMS Document Manager across its entire company.
Synexus engages, recruits and manages patients for clinical trial research. The company has grown significantly both in the UK and abroad, and has been recognised by The Sunday Times HSBC International Track 200 as one of Britain's private companies with the fastest-growing international sales.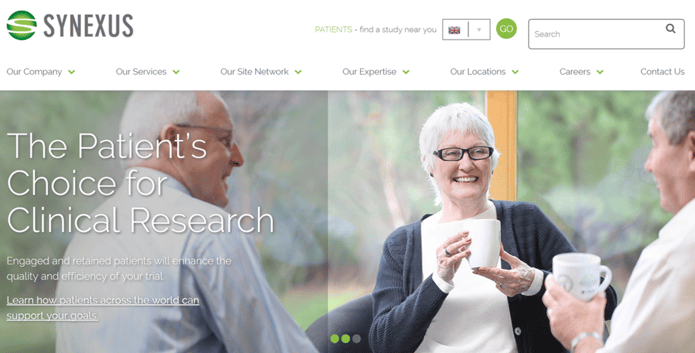 As the company continued to grow, Synexus sought a solution which would enable all its employees to access controlled information. After a competitive tendering process, it opted for EQMS by Qualsys.
"Synexus has grown 400% in the past few years. Currently, all employees have a very high understanding of compliance and quality requirements. However, as we continue to grow to 5,000 employees by 2020, we needed a system which would give managers better visibility into issues and challenges."

EQMS workflows
Robert Oakley, Commercial Director at Qualsys and account manager for Synexus, said: "We're really excited about our partnership with Synexus. Our Customer Success Team have been working closely with Synexus to train, implement and engage their employees with EQMS. So far, it's been a huge success with almost all employees logging into the system over the past few weeks."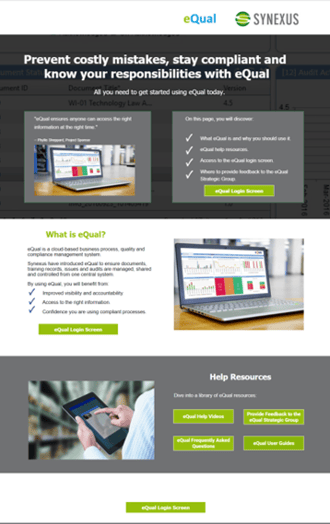 To drive engagement with EQMS, Synexus asked their employees to choose a name for EQMS.
EQMS has been rebranded to eQual.
Is your organisation growing?
For more information about implementing EQMS in your company, arrange a discovery call with one of our experts. They'll ask you a series of exploratory questions to see if EQMS might be a good fit for you.