Want to contribute to this article?
The explosive growth of technology has rapidly changed - and will continue to change - the role of quality. That means new skills are required for success.
Many of the manual activities that set quality leaders apart in the past are being taken over by technology. Why spend hours compiling audit report findings when it's easy to automate a workflow of activity, send notifications and actions, and create a PowerPoint audit findings report, at the click of a button?
Likewise, easy access to Standard Operating Procedures, risk registers, and policy documentation has made ownership of quality processes firmly in the hands of employees across the business. They don't need quality teams to send them a list of actions and reminders. Everything is managed by EQMS.
So, how do you build skills that will propel you to success in the new quality world?
What's old is new again
In the new quality environment, businesses need someone to align processes and people. They need someone with the expertise to make business processes more scalable, efficient and effective.
That's where the EQMS System Administrator steps in.
Across the globe, there are over 1,500 EQMS System Administrators with job titles ranging from Quality Engineer to Quality Manager, QHSE consultant to Global VP of Governance, Risk and Compliance.
What each of these individuals have in common is their ability to create and facilitate relationships with employees across the business. They use those relationships to provide insight into improvement strategies. And, ultimately, they position themselves as the change experts.
It's not about out-machining the machines. The interpersonal skills of the past have come to the forefront again. It's all about asking the right questions, to discover pain points and creatively resolve issues.
Three essential skills for the modern EQMS System Administrator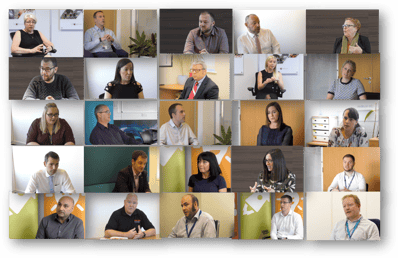 What skills are needed to be a successful EQMS System Administrator?
1) Educate your team with new ideas and perspectives
EQMS System Administrators bring value to the table. They don't just need to manage the software, they expand their team's horizons and give them new ideas that change their thinking. In fact, training was the top skill listed in a Quality Professional LinkedIn report conducted in 2017.
For example, if engaging employees with quality is a challenge, you may investigate Culture of Quality examples and ideas to apply to your own business.
Your role is to give them the tools and lessons to ask complex questions and challenge the status-quo to identify risks and opportunities.
You may find these helpful:
2) Collaborate with others across the business
Your employees want to be part of the solution. That means EQMS System Administrators must work with them to develop solutions to achieve mutual goals.
In the culture of quality example above, you wouldn't present your employees a list of solutions on how they can improve their roles because you think you should. You'd learn more about their frustrations and challenges.
It may not be possible to talk with everyone, but simple tools such as Kiosk can help you to collect feedback or know where to focus.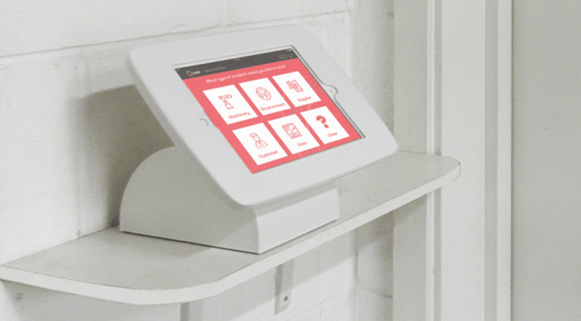 3. Demonstrate return on quality investment
EQMS System Administrators need to paint a clear, persuasive, and believable picture of the return on quality investment. If you're asking for a larger team, to buy additional EQMS modules or to improve engagement with a particular process, it's important to share the potential benefits and the results already achieved.
Armand V. Feigenbaum splits quality costs into four areas:
Prevention Costs: The money spent on preventing issues from occurring such as training, creation of standards, quality plans, etc.
Appraisal Costs: The money spent on physically checking and auditing products, and systems.
Internal Failure Costs: Costs incurred when a failure occurs in house; scrap, rework, time spent replacing product, etc.
External Failure Costs: These usually cover everything from warranty costs to lost business.
These figures can be collected on Issue forms in EQMS and pulled through automatically into your GRC Dashboard.
More resources you may find helpful:
What you should do now:
Do you agree with the above skills? Did we miss anything? Please comment below!