Want to contribute to this article?
One of the most revered names in certification is taking another major step in the UK.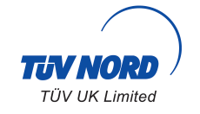 TUV Nord, long a staple certification body in Germany, is continuing its UK expansion by announcing partnership with governance, risk and compliance technology provider, Qualsys.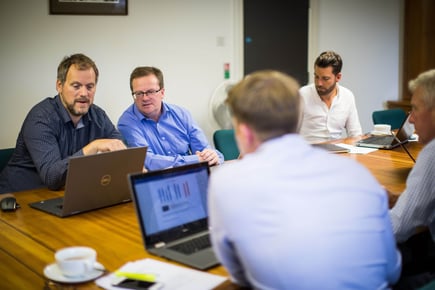 Robert Oakley, Commercial Director at Qualsys, said: "The best way to tackle the regulatory and quality challenges organisations face is by sharing our knowledge and expertise.
"When the whole industry stands shoulder-to-shoulder, we can work together to change the reputation of quality and compliance. We'll move away from the belief that the reason organisations achieve Standards is for a certificate on the wall, to one where certification genuinely helps the business to be more resilient, efficient and profitable."
Raymond Mooney, Business Development Manager at TUV UK, co-ordinated the partnership. He said: "We made a strategic decision to approach Qualsys as they have a very strong presence in the UK.
"Qualsys has worked very closely with BT, Sodexo and Diageo to develop their software over a number of years. TUV UK are in a unique position to recommend strategic developments to Qualsys's software by providing insights from consultants with many years' experience auditing hundreds of business management systems.
"Through this partnership, we will extend our reach in the UK and give Qualsys the support to expand their presence throughout Europe."
Because of this partnership, customers, consultants and contacts from both companies will be invited to attend a series of events and online webinars.
The events will include:
BS 10012: Tackling GDPR with BS 10012
ISO 19011 or SMETA: Myths, mistake and tips from a certification body
ISO 45001: What a certification body wants to see from your health and safety management system
Dakks vs UKAS accreditation: 3 key considerations
About Qualsys
Based in Sheffield since 1995, Qualsys develops governance, risk and compliance software and services for some of the world's most heavily-regulated organisations. Life-science, automotive and FMCG's rely on Qualsys to make quality effortless, natural and part of the business DNA.
About TUV Nord Group
Founded in 1896, TUV Nord Group employs more than 10,000 people across 70 countries. The UK branch of the group, TÜV UK Ltd, opened in 1979 with a clear mission to deal with the growing demands in the British industry to increase quality, safety, reliability and efficiency.