You probably have at least one Unilever product somewhere in your household.
The British-Dutch multinational giant owns over 400 brands, 13 of which generate more than a billion euros of sales every year.
The Unilever Oral Care department researches, develops and markets everyday medical device products such as toothbrushes and toothpaste to promote good oral health.
In 2018 Unilever Oral Care implemented EQMS by Qualsys to strengthen and integrate their quality management system for a faster, more efficient route to market.
Paulo Ramos, Quality Manager in the R&D department of Unilever Oral Care, discussed why Unilever became Qualsys customers when we visited the Port Sunlight facility in January 2019.
Watch the video or read our summary below.
ISO 13485
Unilever Oral Care develops and manufactures medical device products for millions of consumers worldwide.
The medical device quality standard, ISO 13485:2016, is therefore a crucial component of the Oral Care QMS.
ISO 13485 mandates a fully controlled set of documentation for design history, project traceability and risk management.
Paulo found his manual legacy system of Word, Excel and SharePoint documentation was creating an unnecessarily heavy compliance burden on his team.
As we implemented our ISO 13485 QMS, we struggled managing our documentation and records, which have grown over the years.

Our manual systems proved to be inefficient and proved to be non-compliant.

It was at that moment we decided to go to a full, integrated digital system which would help us manage the QMS in one single access point for everyone, everywhere.
- Paulo Ramos, Quality Manager, Unilever Oral Care R&D
Greater speed, agility and quality delivery for the medical device route to market were pinpointed as the key goals for Unilever's EQMS project.
A 'unique and single access point'
As a business expands, information becomes scattered and disparate, particularly in large multinational organisations.
Faster and smoother design and launch of medical device products by the Oral Care team demanded faster retrieval of critical information, including:
Project documentation
Personal training records
Supplier communications
QMS processes and procedures
Paulo and the Unilever team chose EQMS to deliver a centralised information repository accessible by the entire team.
Balancing complexity, usability, interface and of course cost, EQMS was shown to be the most appropriate solution that would suit our needs.
- Paulo Ramos, Quality Manager, Unilever Oral Care R&D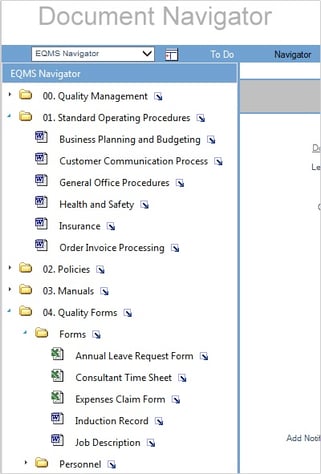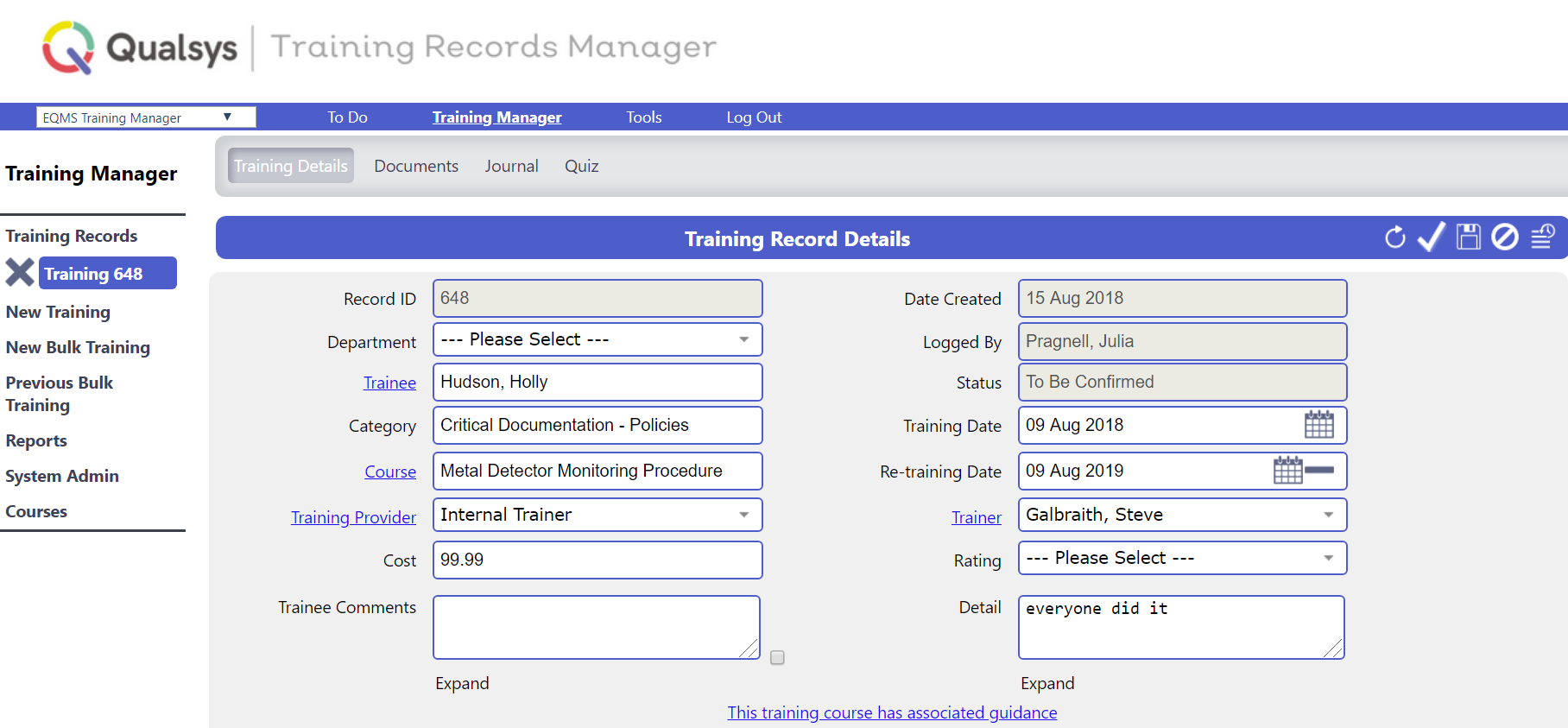 The Oral Care team can now access role-specific documentation
and personal training record histories from within EQMS
KPIs and measuring success
A functioning QMS requires constant measurement of key performance indicators.
Paulo and the quality team can now use EQMS to track business-critical KPIs according to need, such as:
Document approval times
Document lifecycle statuses
Audit trails and change histories
Training scheduling and completion
Issue reporting and corrective action times
We want to track if we are being efficient and if we are complying with our target times.

EQMS will help us be more time-efficient and more focused in our key critical activities, and always compliant with the ISO requirements and the medical device requirements, which are always changing and evolving.
- Paulo Ramos, Quality Manager, Unilever Oral Care R&D
Next steps
Learn how our software helps businesses worldwide comply with ISO 13485 simply and efficiently: