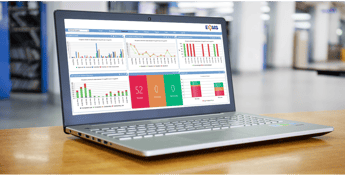 Designed for Enterprise and Outsourced Service Providers, ECMS follows a change request from start to finish, predetermining its route through the business - ensuring it goes to all the right departments and people, at the right time.
Request a 30 minute demonstration to see how ECMS can be configured to meet your unique requirements
Requests for non-standard products or services are commonplace, and can be a great way to leverage additional revenue.

The problem occurs when a change request isn't followed through succinctly by all departments. Teams often misfire when faced with such requests, as management of the process falls between two stools. Instead of correcting errors after they occur, or not detecting or correcting them at all, ECMS enables you to manage all processes from a centralised, integrated management system.
ECMS helps you to realise:
ECMS assist you to:
Demonstate and invoice for work done.

Invoice recurring revenues.

Demonstrate compliance and quality.

Applying annual indexation to recurring revenues.

Avoid work completed without client sign-off, with resultant delays in payment.

Evidence Purchase Orders available at billing.
ECMS pricing is also very scalable, which means you can affordably give end-user access to your suppliers / customers and other stakeholders, enhancing your reputation as a quality provider.
ECMS Revenue Assurance Software Integrates With Your Favourite Apps