Arrange Your Training Records Software Online Demonstration:
All you need to demonstrate your employees have the training they require.
Why EQMS Training Records Manager?
Track performance: More insight into how staff rate training programmes and multiple training feedback options.
Built in Compliance: Plug training gaps and ensure staff have required competencies.
Cut administration costs: Reduce the effort to manage training and training records.
Request a 30 minute online demonstration of EQMS Training Manager by filling out the form to the right >>>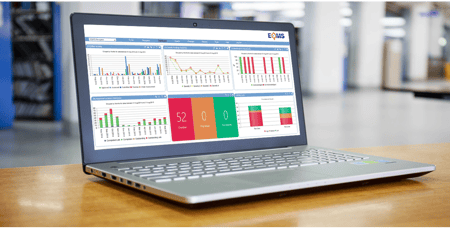 Request a demonstration of the software for insight into the system benefits.
Your web demonstration will involve:
Understand your requirements - We will firstly listen to your current problems and challenges so that we can best understand which aspects of the software will support your needs the most.
Training Records Manager Demonstration - Once we understand your main challenges, we will then demonstrate the system to you, hopefully providing you with the insight you need.
Next Steps - Your account manager will then offer provide you with a number of documents, toolkits and other resources to support your requirements.
Request a 30 minute online demonstration of EQMS Training Manager by filling out the form to the right >>>
---
More about EQMS Training Records Manager Software


EQMS Training Records Manager provides you complete control over all of the training activity carried out in your company. You will be able to know who needs training, what training is required and when training takes place.
With EQMS Training Records Manager, you will be able to manage all types of training – Induction, Safety, HR, Technical, IT, Internal, External – in a single system.
View more information about EQMS Training Records Management Software here.
Key Benefits of Training Records Manager:
Training Information is easy to find – Large multinational organisations benefit from being able to search training records by training type, course, trainee, role and staff group. Training Records Manager enables you to plan and manage individual trainee course records.

Built-in compliance – Compliance management is facilitated by the sophisticated software which continually updates and identifies employee training gaps. Built-in option for scheduling recurring training requirements, such as health and safety training.

Security - Be sure that all training records are managed on a secure system. Control user access from the cloud-based interface.
Track performance – Real time attendance tracking, course feedback, trainer evaluation and training costs can be analysed in the reporting dashboard.

Cut administration costs – Reduce and even eliminate manual training records management through the sophisticated software system. Training Records Manager also automatically generates compliance metrics which eliminates the manual preparation and collation of data.
Accessible Anywhere, on Any Device – Hybrid cloud accessibility can be accessed when your staff are on the go. Automatic notifications can also be sent.