Calculate the total cost of ownership
Understanding how the decisions your business makes today will impact tomorrow is one of the most useful and demanded quality profession skills.
But many quality professionals struggle to communicate the long-term picture to their colleagues and stakeholders. We are all guilty of focusing on the short term at the expense of the long-term business strategy.
Winning in the long term requires a long-term view - which is why we created a four-year cost of ownership calculator spreadsheet. Download it to:
Show your leadership team what the future looks like

Relay a simple comparison between the costs of the status quo and the cost of software automation

Support your buy-in case with financial information
Take the first step on the way to making your business stronger, fitter and faster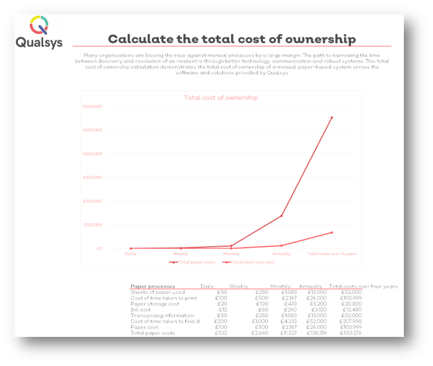 Download the free template to the right >>>